Iah Seraspi achieve her dream house with hard work
She believes that success starts with a dream
Iah is grateful for all the blessing that she received
One of the topnotchers of the Licensure Exam for Teachers named Iah Seraspi shared her experience on her Facebook account to inspire other people to dream and start believing that someday it will all come true.
"Mahirap maging mahirap pero mas mahirap ang taong walang pangarap," she said.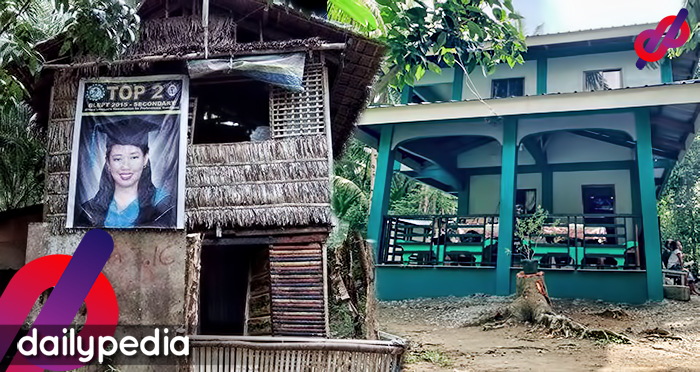 Before passing the board exam, Iah dreamed of having a decent house for several years. Now a bigger and better house is standing on the exact location of their old house. Any blessing that she receives would always remind her of God's promise when she was still dreaming: "No eye has seen, no ear has heard, no mind has conceived what God has prepared for those who love Him."
Iah made to top of the Licensure Examination and it opened so many opportunities. But she chose the one which she believed would lead her to her dream and it was choosing to work at the Carl Balita Review Center (CBRC).
"Choosing to stay and work in Carl Balita Review Center (CBRC) may sound selfish for some but I have no regrets: I chose to be practical, I chose to dream bigger, I chose to achieve greater heights. After all, it's not only my dream at stake. It's my family's dream too."
Her work at the CBRC demanded a lot from her which she willingly gave as she said that "it was never and will never be easy." 
She also chose to work as much as she could.
"We were given prerogatives to choose our schedule but I chose to work as long as my body can."
In her three years of working at the CBRC, she has been making hard choices because she believes that all her hard work will be worth it in the end.
Now, seeing her bigger and better house remain all the hardships that she had been through. It's very much fulfilling thinking that while she is helping others to achieve their dream, she is also fulfilling her personal dreams.
"Walang kapagurang byahe, walang maayos at kumpletong tulog, walang boses at masakit na lalamunan, walang kasiguraduhan kung makakarating ng ligtas sa pupuntahan, walang kasalo kumain at walang kasama matulog, walang oras para magbreakdown kapag nalulungkot at madami pang hirap na di ko na rin maalala kasi pinalampas ko na lang dahil ginusto ko to. Pinili ko to.
"My endless gratitude to Sir Carl Balita for seeing and believing in my potential. Salamat po sa words of wisdom niyo Sir and for motivating me always that I can be one with my dreams. Sa buong CBRC family, I'm sharing this joy with you. Kayo po ang naging sandalan ko. Sa lahat ng Eagles na nagtiwala at nagtitiwala sa CBRC, part po kayo ng meron kami ngayon."