Laurie was followed by some random animals
Laurie's grandparents do wildlife rehab to save injured wild animals
Netizens were amazed and consider her as a true Disney Princess
A Twitter user named Feline spotted a young girl being followed by some random animals in their yard. She took a video of this unusual sight and uploaded it on social media which went viral.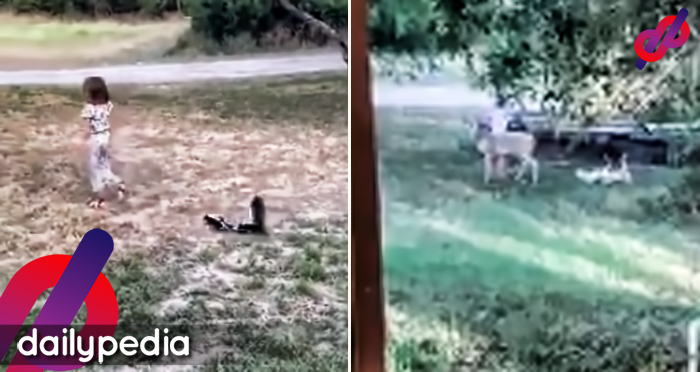 According to the uploader, the young girl named Laurie lived near her mother's house and would pass by every other day. Every time she walks, her animal friends namely tipsy and thistle (skunk), Sandy and Bambi (deer), and Bear and Mowgli (cats) follow her around.
There is this little girl at my moms house that walks by every other day with some random animal combo following her around. pic.twitter.com/xhjBrrPdFN

— feline (@yagirlbaylo) July 2, 2019
Laurie's grandparents do wildlife rehab at a facility that helps injured wild animals. Because of this, she was able to learn how to get along with these animals.
A lot of netizens were amazed by her and even said that maybe she is a Disney Princess like Snow White who also has the ability to make animals follow her and even help her with chores.
She's a Disney princess. There's no other explanation. Baby girl literally strolling like… pic.twitter.com/cCtBpiqTnD

— Ugly&Proud (@keyliebug) July 21, 2019
— Stef (@_steffieweffie_) July 21, 2019
https://twitter.com/MommyBonez/status/1152799432552976384
Some of the netizens were really amazed and even can't believe that she was followed by a skunk.
— Freezy (@freemmatt) July 21, 2019
https://twitter.com/richkidzen/status/1152793023199113216
With Laurie's amazing talent, she was able to inspire a lot of people to care more for the environment and for animals.