Dela Rosa says that Sanchez is a changed man
Gets bashed on social media
Antonio Sanchez, former mayor of Calauan, Laguna was convicted of masterminding the 1993 rape-slay of Eileen Sarmenta and the murder of Allan Gomez back in 1995. Sanchez is currently facing 360 years in jail for seven life sentences.
Now, people are furious that there is a possibility Sanchez will be free man once again in two months.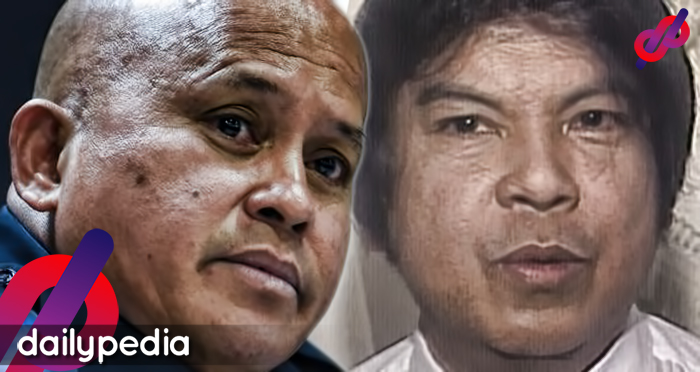 Director General Nicanor Faeldon of the Bureau of Corrections (BuCor) on Tuesday, August 20, said that Sanchez, along with thousands of convicts will be set free for good behavior.
"Maaaring makakasama siya (Sanchez) sa more or less 11,000 na mga person deprived of liberty (PDL) na makakalabas in the next two months,"
Justice Secretary Menardo Guevarra also said that there is a new law that allows prisoners to serve less time if they showed good conduct while incarcerated, along with a decision from the Supreme Court.
BuCor has been allocating the 'good conduct time' of Sanchez.
Guevarra in a phone interview said that he is not certain when Sanchez will be released but the processing is already being done.
"We don't know how soon 'yung kay Mayor Sanchez mapo-process pero ginagawa na 'yan sa ngayon,"
The Revised Penal Code basically states that inmates who have allocated enough good conduct time allowances will have their sentences reduced significantly.
Remember when Bato released a photo of himself wearing a full wig? pic.twitter.com/mQOPxEoB1Z

— Tonyo Cruz (@tonyocruz) August 23, 2019
Guevarra does not expect any negative reactions because according to him, it is the law.
"Wala naman akong nakikitang public backlash dahil batas na 'yan, Kongreso na ang naglabas niyan, at 'yan naman ay inapprove ng Presidente."
Senator Ronald "Bato" dela Rosa is now getting bashed for saying that Sanchez deserves another chance at life. Filipinos were already enraged upon hearing the news that Sanchez was going to be released for a crime that was described by Judge Harriet Demetriou as "a plot seemingly hatched in hell" so to hear that a senator seemingly approved of his release only added to their furor.
"It is determined by the Board of Pardon and Parole that he deserved that commutation, then why not?" said Dela Rosa.
Being the former chief of BuCor, Dela Rosa said that it was evident that Sanchez had changed for the better.
"According to corrections officers, nagbait na daw. In fact, nakikita nila na nagpapalda na nga daw, so changed man na talaga siya, changed man," Dela Rosa said in what may have been an attempt at humor.
People did not buy into this 'changed man' transition as PhP 1.5 million worth of shabu was found in his cell back in 2010.
Netizens weren't too happy with Dela Rosa's comments.
Perhaps someone should check that bible. https://t.co/ZedPek635g pic.twitter.com/UQ821S7nP1

— Atom Araullo (@atomaraullo) August 22, 2019
Mas madami namang ibang deserving ng second chance.. yung nagnakaw ng cellphone o delata para may pangkain ang pamilya niya.. madaming kasong ganun sa kulungan.. di hamak na mas deserving sa second chance kumpara sa proven guilty na rapist at killer. 💔

— Bianca Gonzalez (@iamsuperbianca) August 22, 2019
In 2006 Mayor Sanchez was charged for possessing shabu & marijuana inside his jail cell. In July 2010 he was caught w/ P1.5M worth of shabu in his cell, hidden in a statue of the Blessed Virgin Mary. In 2015 he was caught w/ a flat-screen TV and aircon.

Good conduct ba yan?

— Teddy Casiño (@teddycasino) August 22, 2019
Bato dela Rosa on a 3-year old girl killed in the drug war: "Shit happens"

Bato dela Rosa on convicted rapist and murderer Antonio Sanchez: "He deserves a second chance in life"

— Gideon Lasco (@gideonlasco) August 22, 2019
Stop the Release of Mayor Antonio Sanchez; Let Him Serve His Seven Life Sentences – Sign the Petition! https://t.co/DScFIoy46b via @ChangePilipinas

— Rei Germar (@ReiGermar) August 22, 2019