A man turns himself into a chair for his girlfriend
The man squats and lets his girlfriend sit in his lap
Netizens shared mixed reactions online
On the Facebook page "What Is New York," they shared the video of a man who turned himself into a chair for his girlfriend. The couple were spotted in the middle of a sidewalk in New York.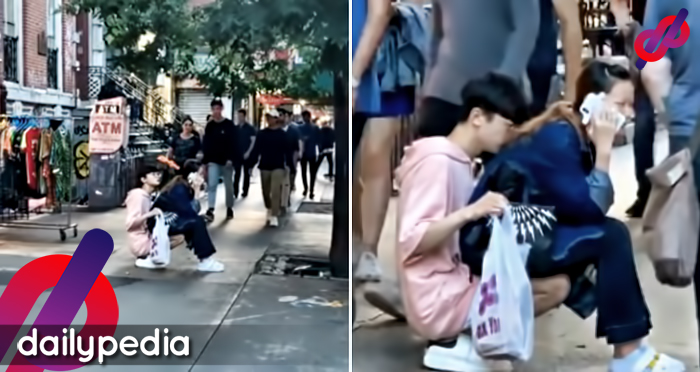 As seen in the video, the man squatted down and let his girlfriend sit in his lap while she was apparently making an urgent call. Towards the end of the video, the man is seen giving a smooch on the back of his girlfriend.
The video went viral garnering more than a thousand reactions and more than four thousand comments.
Netizens also shared mixed reactions to the viral video. Some said that the couple caused some trouble for the pedestrians.
"That's not chivalry, that's being inconvenient for your fellow pedestrians. The two of them are like a blood clot in an artery."
"They could have the decency to move to the side of the sidewalk. #imwalkinghere"
Some of the netizens joke that the woman could be talking to another guy.
"She probably talking to some other dude"
"Yeah, he's in the friend zone 🤣"
"She's talking to the dude that's piping her 😂😂😂"
But some admired the guy for his act of being a gentleman for his girlfriend.
"find yourselves a man who will do this for you! He's a keeper"
"get you a guy that's willing to be furniture for you"