TJ Simeon finished his first course as Magna Cum Laude
Years later, he took up Civil Engineering and graduated as Summa Cum Laude
The University of the Philippines in Diliman recently had 54 students who graduated as Summa Cum Laude.
TJ Simeon is part of this elite group, but the reason for the attention that he is getting now is the fact that this is already his second course.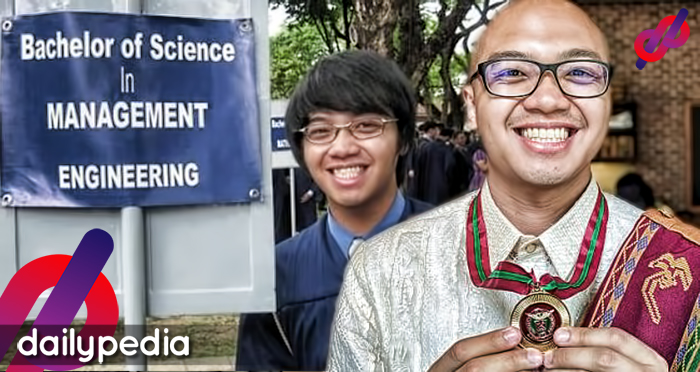 Back in 2010, he graduated from Ateneo with a degree in BS Management Engineering and finished as Magna Cum Laude. Simeon also finished valedictorian in high school.
His first choice for college was really UP, but he eventually chose to Ateneo de Manila University because he was given automatic admission with a full scholarship.
"UP immediately came to mind because it was one of my what if's back in Ateneo. I've always wondered how different my college life would be if I had chosen UP over Ateneo. And as the country's premier state university, UP was the instant choice."
Simeon would work for over five years before going back to college. His engineering father convinced him to take up Civil Engineering.
Simeon admitted that pressure would catch up to him from time to time as expectations were high since he had previously graduated Magna Cum Laude.