Macoy Dubs shares video of himself  needing to use the bathroom
Expresses the importance of having a bidet
Don't you hate it when you find yourself needing to use the restroom at an unexpected time?
Macoy Dubs, an internet sensation who has over 100,000 fans on Facebook, shared his May 17 morning experience by posting a video about it.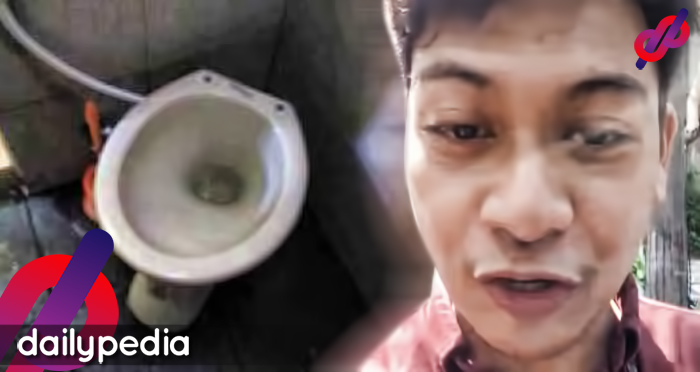 He starts off by saying that he needed to use bathroom.
"Maghahanap kame ng Nyi-Ar, as in Cr, dahil ako ay naeerna loo".
He said that this happened because he couldn't do the deed at home.
"Di ka naeerna sa morning kaya aabutan ka na lang bigla bigla".
He kept on narrating as he walked to a nearby restroom. He arrived at Greenbelt but unfortunately the restrooms were still closed. But then he said it's okay since they don't have a bidet there.
"Sinubukan kong umorsok dito sa Greenbelt 4 para umerna bells, pero sarado pa. Pero ang downside wala rin siyang bidet."
He then goes to explain that it is best to poop when there is water, compared to using tissue.
"Pag tissue lang kasi mahirap, parang yema"
He kept on walking and then said that it might come out anytime soon.
"Parang di ko na kaya. Parang anytime mag withdraw sa aking digestive system."
He arrived outside New World Hotel and said that he and his friend are going to pretend to order coffee, and that he will go straight to the restroom.
"Kunware mag kakape tayo, tapos dederecho talaga sa cr para umerns."
He soon made his way towards the restroom.
"This is it mga mamsh. Makapag deposito na tayo sa BDO."
He then realized that there wasn't a bidet installed there, but it is alright since he accomplished his mission.
"Wala pa lang bidet, wala. Well ok lang at least naka erns tayo."
He went on to say that it is always better when there is a bidet around. He then promoted the app "San Bidet" which tells the user where there are restrooms with bidets nearby.
"Kapag nag erns kayo, free flowing ang pag daloy ng katubigan sa inyong wet paroo."
He advised people to always carry Sanicare wipes, just in case. He said that the lesson learned today is always "make a deposit" every time you wake up in the morning, because the urge to do it might come any time of the day.
"Tuwing gumising sa umaga umerns agad. Baka may mga pokeballs na mahuhulog galing sa wet paroo."
His video has over 11k likes.