Buboy, called the Philippines' Hachiko, was killed in a hit-and-run incident
Netizens blame caretakers for being irresponsible
Social media mourns his death
Remember Buboy the dog who used to follow a professor named Carmelito Marcelo around the school and wouldn't leave his casket when the latter died?
Sadly, he passed away and is now reunited with his friend up in heaven.
Many pages dedicated to animals have reacted to the unfortunate incident.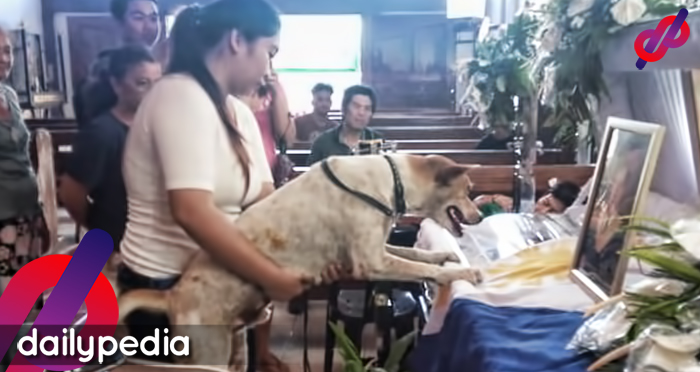 PAWSsion Project labeled Buboy as the Philippines' Hachiko. The dog was the definition of love, as he didn't leave his best friend's side until the very last moment.
"Buboy was a testament of unconditional love and loyalty till the very last day of his master Mr. Marcelo."
The way Buboy died showed that his caretakers did not really care for the loving dog.
According to a school teacher, Buboy was following the school's security guard, who just finished his shift, across the highway when a white van, or jeepney, according to multiple sources, collided with him and drove off right away.
Buboy's life was taken away in an instant. People rushed to the scene but there was nothing they could do.
People who know Buboy say that he usually does not go that far, so further investigation is ongoing.
There are pictures of him circulating on social media showing Buboy roaming the streets alone without an owner.
PAWSsion project says that stray dogs are most vulnerable to harm since they have no one to protect them. These stray animals deserve a home.
"Don't have homes and are most vulnerable to abuse, cruelty, danger, and harm. Buboy and many other strays deserve a home and a family who can take care of them and give them a life they deserve. Please, consider adopting.".
Netizens were angered about what happened and mainly blamed Buboy's new caretakers for their irresponsibility.
"Pinabayaan nyo si Buboy. Nagpasikat lang kayo sa social media. You took videos and pictures of him mourning pero you never really cared for him. Di sya masasagasaan kung san if only you kept him just within your premises, fed him, hydrated him and took good care of him."
"For heaven's sake, if you can't properly take care of a pet, much more a dog, give it to someone who can! Ginamit niyo lang si Buboy para magpasikat! Iresponsable kayo!!!"
"They probably just used this adorable dog for their own benefit which is to get famous. I thought Buboy is being well taken care of. The owners should be blamed for this."
"I thot he was well taken cared of.. pinabayaan lang din pala. So many people wanted to give him a good life.. sana pina adopt nlng sa mga RESPONSIBLE pet owners that will love him like a family and not just a dog. So sad!"
"After Buboy got viral on social media, there were so many people offered their homes to adopt Buboy, however, they stick to their belief that Buboy has an owner that would not allow him to be adopted and that the school is his home. If only they allowed it, this would have not happened to him. Sometimes let's not be selfish specially with these helpless animals."