For the month of June, LGBTQ communities all over the world celebrate Pride Month
A straight guy expressed his support of Pride Month on social media
He wanted to show that even if he does not belong to LGBTQ, he can support its annual celebration to show equality
From June 1 t0 30, LGBTQ (lesbian, gay, bisexual, transgender, queer) communities all over the world celebrate Pride Month. In some places, the LGBTQ community gather together by having various events to show their pride in being LGBTQ.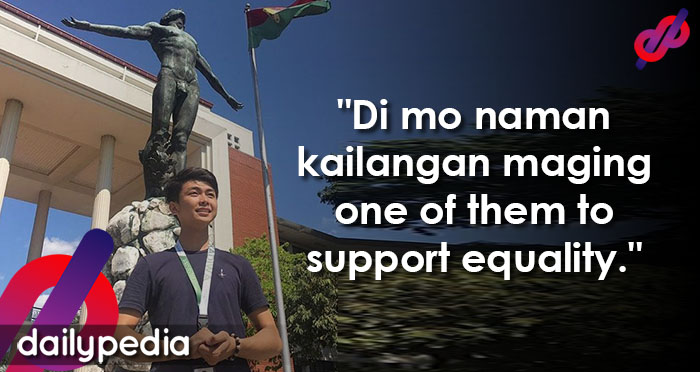 A Twitter user named Hendrix posted his message that as a Human Rights advocate, he chooses to support Pride Month even if he is a straight guy. He also said that supporting the LGBTQ annual celebration doesn't mean you have to be one.
An anonymous netizen reacted to Hendrix's tweet via curious cat and said, "Straight ka pero push na push ka sa Pride Month, hmm."
Hendrix replied that straight people can support LGBTQs. "Di mo naman kailangan maging one of them to support equality. As a Human Rights advocate, it is upon the choice of a person who to love. When you love, you see no boundaries to pursue. Let people love freely 💖🌈"
https://twitter.com/svanrovski/status/1135000889226190848
Netizens also showed their support for how Hendrix replied to the anonymous comments.
Pride Month is a month-long celebration to raise political awareness of the current issues the LGBTQ community are facing.
Events like parades, wearing rainbow color costumes and attire, street parties, community events, poetry reading, public speaking, street festivals, and educational sessions are all covered by mainstream media and attracting millions of participants.
https://twitter.com/svanrovski/status/1135000889226190848