April de Leon has won multiple awards
She was considered the most intelligent in her schools
She will be coming back to the Philippines for college
April Christelle T. De Leon has accumulated over 200 medals as a student.The 16-year-old achiever from Lingayen, Pangasinan was considered the smartest girl in her school.
She went viral back in 2017 when she posted a photo of herself and her 200-plus medals.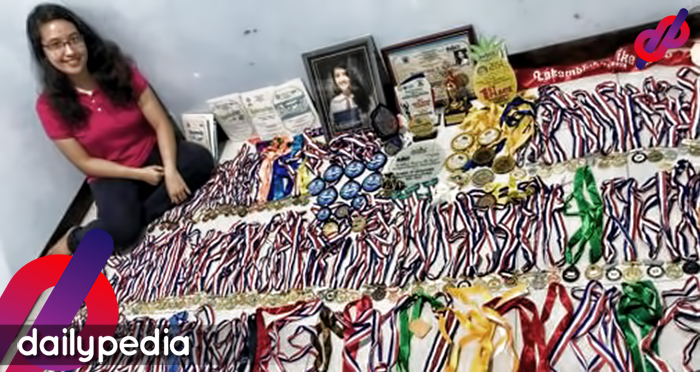 Netizens were amazed by her accomplishments.
Her achievements include math and science quiz bees, campus journalism, etc.
In grade 6, De Leon graduated as valedictorian and had the highest honors as a Junior High student.
She has represented her schools multiple times.
"I was able to represent my schools (Lingayen 1 central school and Pangasinan National) in national finals of different contests for nine times," De Leon said in an interview.
But not all her medals were from academic achievements, she also won multiple pageants.
The reason she posted the photo was to say goodbye as she was leaving for Chicago where she will be continuing her studies as a senior high student.
After senior high, De Leon will return to the country to take up BS Biology in preparation for a medical degree.
"These memories will forever be treasured and will always be with me wherever I go. Goodbye Lingayen, Pangasinan…".