Guy got depressed when his girlfriend broke up with him
He decided to save money since he is single now
Surprised that he made over 16,000
A young guy shared how he accumulated over 16,000 pesos when his girl left him. They broke up back on August 30 of last year so he decided to just save the money since he doesn't have to spend it on dates anymore.
He got the idea from the Facebook page PESO SENSE. This page gives advice to people on how to save money. The same page shared his amazing story.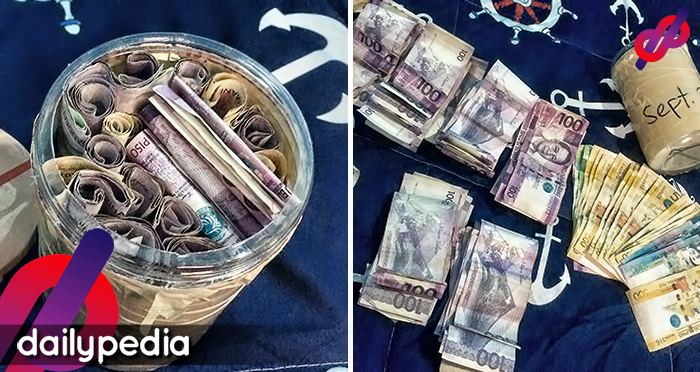 His identity was kept a secret and the only thing that was revealed was that he is from the province and is a fourth-year college student.
He started his savings journey by getting an empty Stick-O container and filling it up with paper bills.
Having multiple streams of income helped him get to 16k. One method he would employ is that he would sell rice to people with an extra 150 pesos for labor.
Another method he did was sell gasoline outside his home by adding 10 pesos to the market price.
By the New Year came around, he opened his container and discovered he had saved up 16,400 pesos.
Netizens praised him for his dedication.