A PR manager says shoppers waste time queuing up for donut promos
The controversial post gets mixed reaction from netizens
Others took the time to make a meme out of her, dubbing her as 'donut girl'
A Facebook post from a public relations manager drew mixed reactions from netizens, after writing a post that suggested the public is wasting their time, lining up for several hours, for a donut promo.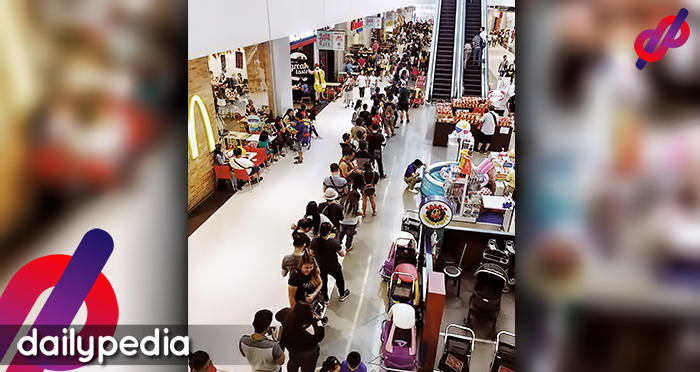 Karla Singson wrote with a laughing emoji, "Who else thinks their time is only worth buy 1 take 1 donuts?"
Her post continued with: "Remember, you can always afford donuts. You can always make more money. But you can't make more time. Change your mindset, change your life."
A photo, taken by photographer RJ Monsod, showing a long line of people queuing outside a J.Co store in SM Davao City on Thursday last week is shown alongside the controversial post. Under the promo, customers can buy two boxes of donuts for PHP500 (US$9.49) instead of the usual price of PHP650 (US$12.34).
The said post became viral with over 46 thousand reactions, and almost equal number of comments with 47 thousand responses from incensed and supportive netizens alike.
Singson's post drew criticism from one camp of online users, who found her writing pompous and snobbish, while the other camp filed her take as a subjective opinion they could take or leave.
https://www.facebook.com/karlasingson.official/posts/2365862106777775?_rdc=1&_rdr
"Wow. I've never thought of equating time with donuts, or what my time is worth based on what I'm waiting in line for, for that matter. I'll never look at another queue the same way again. Although last night, at a supermarket, we were supposed to take advantage of their crazy super sale. But when we saw how long the lines were at every cashier, we got out of there quick. Didn't realize that's what we were doing pala, valuing our time. Thanks for this fresh POV, Karla!" commented Tin Cabrera.
Randy Ursal chimed in with an insightful reply to the post: "This is relative. But first things first… Know your purpose, define your picture of success and what makes you feel happy…. that's where you devote your time. Now, if lining for a buy 1 take 1 donut aligned with their purpose, they're actually not wasting time. Take note, time as well is relative."
Singson told in an e-mail interview with Coconuts Manila that she doesn't plan to make a public apology, which several netizens have asked her to do.
She firmly stands on her position and said that she wanted to teach people a lesson when she wrote her post, wanting to give the public "a different perspective on time management and self-image."
"I won't lie, I thought about it many times. [But I won't apologize] because I have a bigger mission of teaching people [on] how to be more mentally resilient… I had a good intention, it had a good message, I was trying to help… I will not apologize for that."
"It was an innocent motivational post, just like all the other posts in (sic) my page, posts I've been doing for years," she said in her defense of herself.