PBB housemate Abi receives advice from Andre after confessing her feelings.
He reminded her that life inside the house is just temporary and being faithful is the right course of action.
Pinoy Big Brother: Otso housemates Andre Brouilllette and Abi Kasseim has been the subject of netizens' banter after the latter has confessed that she likes her co-housemate.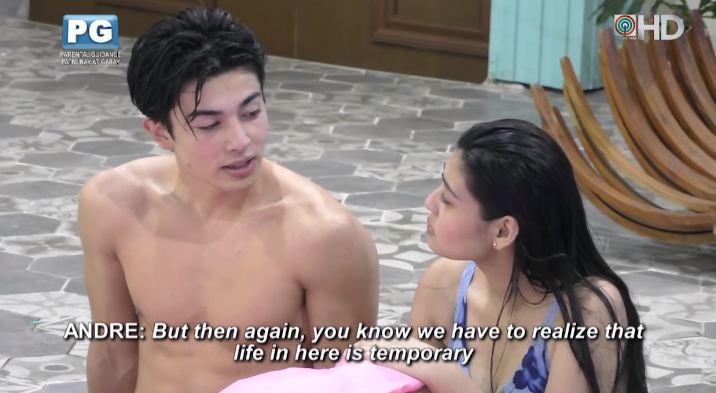 Abi has sought advice from Andre as she didn't know what to do since she likes him but is still in a relationship with a man outside the PBB house.
---
Ako: The Fearless Eater Robelle Neo
---
Andre admitted that the feeling is mutual. However, he told her not allow what she feels for him to take over.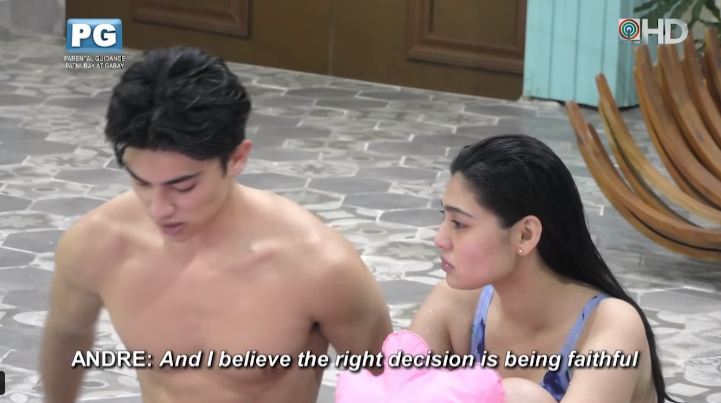 He said that Abi should re-assess her feelings and remember that life inside the house is just temporary, hinting that it could change once they re-join the outside world.
"Don't make any decisions too quick. And I believe the right decision is being faithful. Just know it's a mutual understanding and life in here is temporary and life goes on.
"But honestly, of everybody here I can say anything I want to you. But then again, we have to realize that life in here is temporary. So we have to make mature decisions. I think it's good that we talked about this," Andre stated.
ICYM8: Abi, may inamin din kay Andre

ICYM8: Naging malalim ang usapan ni Abi at Andre sa kalagitnaan ng welcome party nang mapunta ang kanilang kuwentuhan sa mga gusto nila sa loob ng bahay. 😳Ano ang confessions na lumabas sa usapan nila? Alamin DITO:

Posted by Pinoy Big Brother Abs-Cbn on Tuesday, January 22, 2019
Netizens then praised the young man for reminding Abi the right thing to do, saying that it was really mature of him to think that way.
Nice Andre you're really showing an adult using his mind when making decissions

— ElaRivaNa (@RivaNacional) January 22, 2019
Sobrang mature mag isip ni Andre. Very ideal guy. Sinampal nya agad si Abi ng katotohanan LOL.#PBB8Confessions

— Cassie™ (@LoisLane4Ever) January 22, 2019
Be an Andre in the this world full of Karina and Abi 😂 Smh 🤣 #KontiNalangKamingMgaFaithful 😁 pic.twitter.com/yVKw9G70er

— Miguel Martin (@_leugimnitram) January 23, 2019
A Twitter user also pointed out that Andre mentioned that he was cheated by an ex-girlfriend in the past so he knows how it feels.
Andrie said it himself that he knows what it's like to be cheated bcos his ex-girlfriend cheated on him in the past. He doesn't want any man to feel and go theough what he had to go through bcos he knows how painful it is. I stan a REAL MAN!

— Haruging's Oneesama (@TheKpopperMeowk) January 22, 2019
Be like Andre in this world full of Marurupok 👏😄#PBB8Confessions

— Ri ツ • 📍Vote 🎧 Stream (@OnlyTouch95vmin) January 22, 2019
People have also agreed with the housemate's advise.
That's correct Andre, being faithful is the right choice. It's only temporary so you have to think twice or more. 😊

— hgcb (@helengracecarr1) January 22, 2019