A proposal by a soldier went viral on Facebook.
Netizens were amused by the practicality of the soldier, proposing to his girlfriend by offering her his ATM card.
There has been a lot of wedding proposals that went viral, not just in the Philippines, but all over the world.
Most of them have been grand, heartwarming, or had a deep and touching story behind it. Others shower their loved ones with lavish gifts while quite a few just put all their effort in making it special.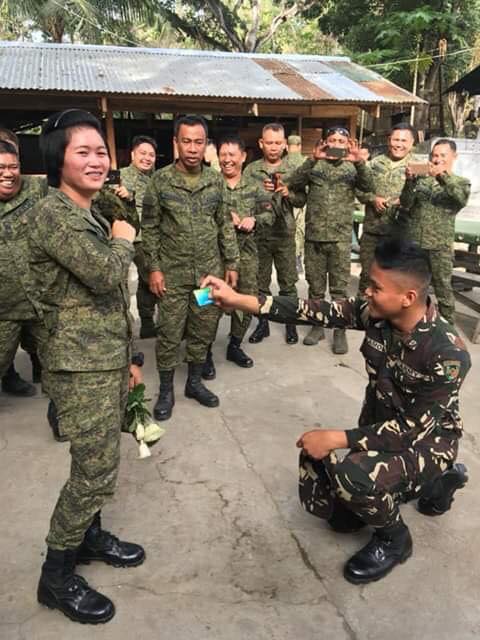 ---
Tech Jungle: VIVO V17 PRO Review
---
But this particular proposal by a soldier can be described as "practical".
A photo of anonymous members of the military has made its rounds online after the guy was captured proposing to a woman. But he was not offering a ring, not even flowers or balloons that people would normally use. He was kneeling while handing her his ATM card.
The post from a Facebook page named Team Philippines has gone viral as netizens found it amusing and realistic, as it was a norm for Filipino wives to handle the finances of the household.
The post has now reached more than 33,000 shares and 36,000 reactions on the social media platform.