A car nearly fell in the water at the San Carlos City Port, Negros Occidental.
It was said that the driver moved forward even before the officer made a go signal.
An SUV nearly fell in the sea while getting off a Ro-Ro vessel at the San Carlos City Port at Negros Occidental on Wednesday afternoon.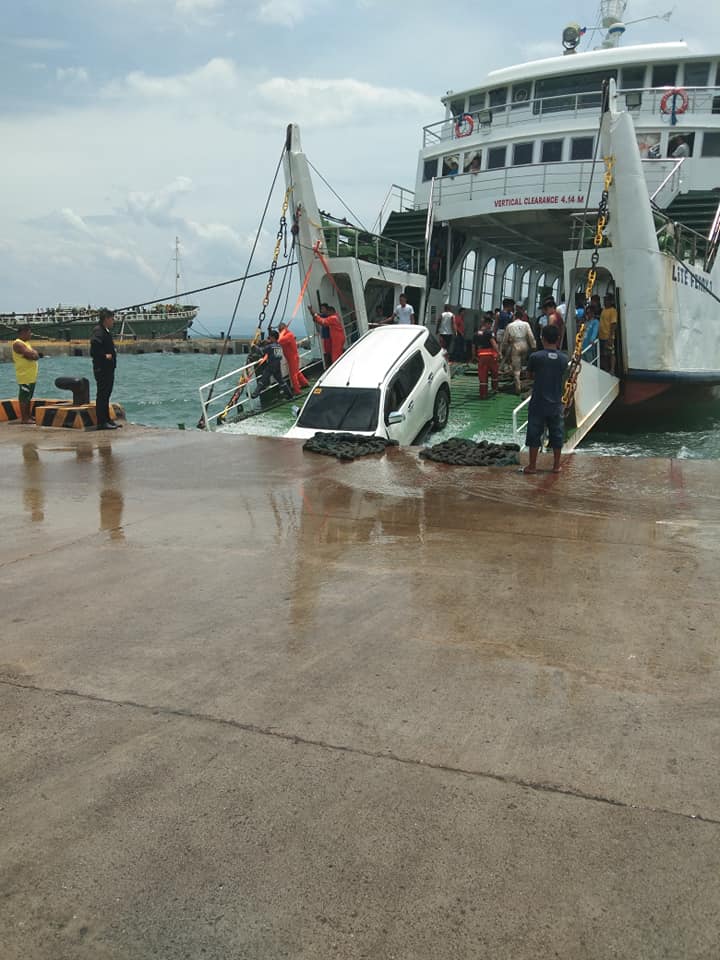 In photos taken by a certain Axel Seldura Tormes and a video uploaded by ABS-CBN, the car dunked its hood into the water as a woman was supposed to unload the car into the dock.
According to investigations, the car moved forward to the docking area even before the assigned officer gave a go signal.
According to Petty Officer 3rd Class Christian Abuyabor of the Coast Guard San Carlos City Sub-Station, the ramp loosened from the Ro-Ro, which was one of the reasons for the incident.
Even if the hood part of the car got wrecked, the driver was not hurt.
The unloading of the cars from the ship got a little delayed because of the accident.