Twitter user looks back on his past relationships and his efforts to make "monthsaries" extra special.
He expressed how bad relationships have affected him and how it altered his views on love and romance.  
A relationship sometimes feels like a never ending cycle. You fall for someone, and then all of a sudden, you're no longer together. And then it happens all over again.
One Twitter user reminisced about the efforts he poured into preparing for a "monthsary" with an ex-flame.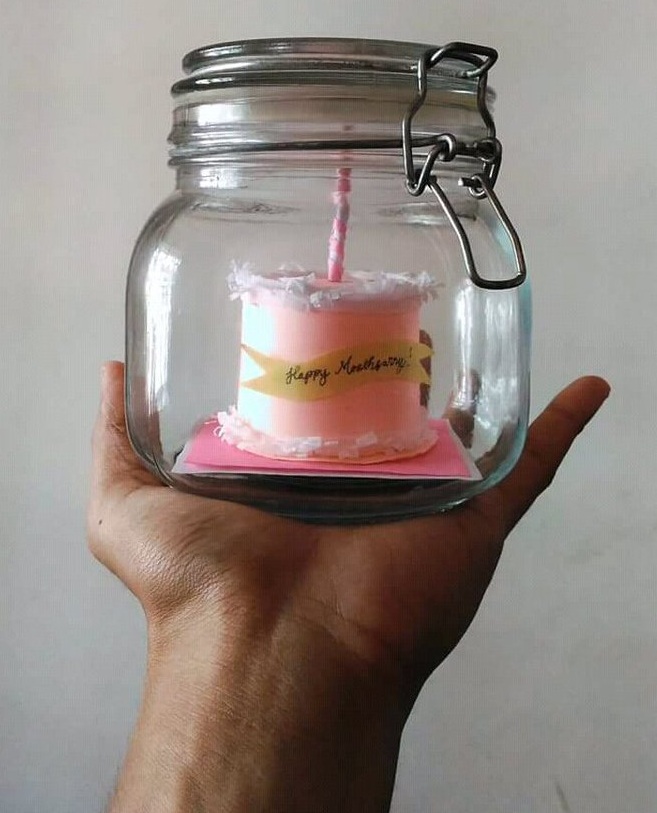 Just like my love for you, this cake will be preserved only for you. Char!
The netizen re-discovered his "katangahan" all over again and declared that from thereon, he would not take "monthsaries" too seriously anymore.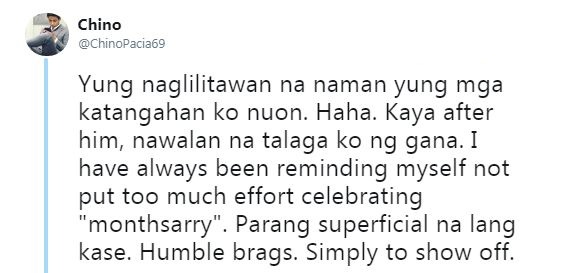 Yung naglilitawan na naman yung mga katangahan ko nuon. Haha. Kaya after him, nawalan na talaga ko ng gana. I have always been reminding myself not put too much effort celebrating "monthsarry". Parang superficial na lang kase. Humble brags. Simply to show off.
Turns out that he really did put a lot of effort into a "monthsary" gift.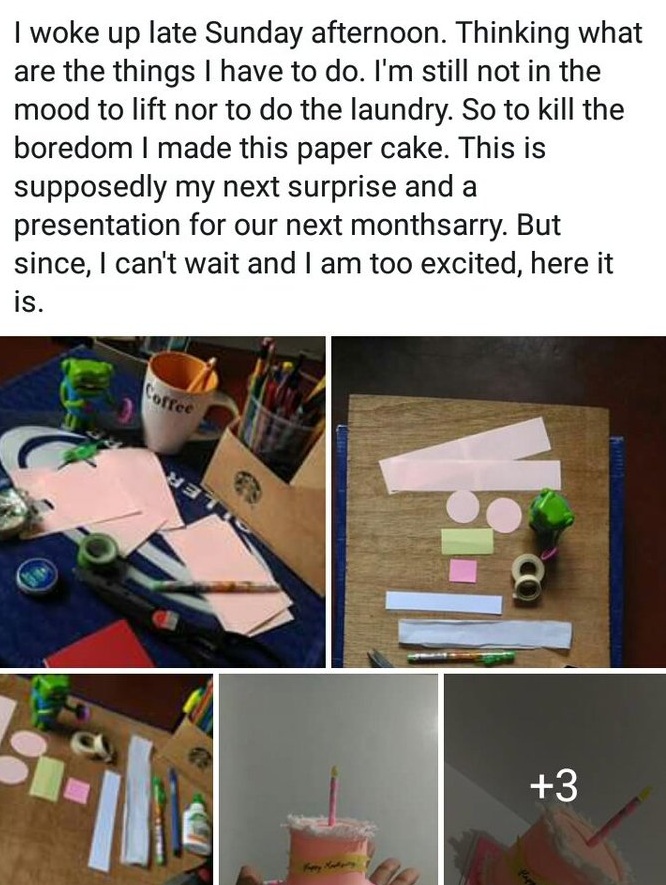 I woke up late Sunday afternoon. Thinking what are the things I have to do. I'm still not in the mood to lift nor to do the laundry. So to kill the boredom I made this paper cake. This is supposedly my next surprise and a presentation for our next monthsarry. But since, I can't wait and I am too excited, here it is.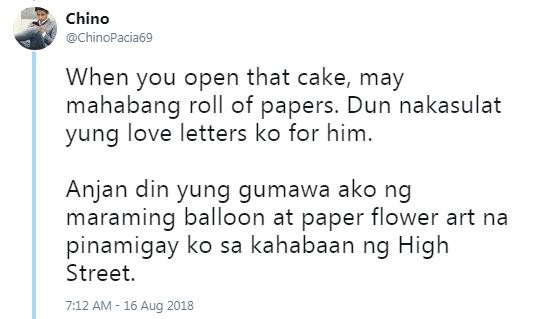 When you open that cake, may mahabang roll of papers. Dun nakasulat yung love letters ko for him.

Anjan din yung gumawa ako ng maraming balloon at paper flower art na pinamigay ko sa kahabaan ng High Street.
He said that many people noticed that he behaved his best when he was still head over heels with his partner. When they broke up, imagine how devastated he was.

I must say, and as many people observed, I'm at my best during those days that I'm so in love with him. Bumait talaga ko. Literally and figuratively.

Kaya nung iniwan nya ko sa ere, pakiramdam ko wasak na wasak ako.
When he met another guy, history repeated itself and he ended up being more broken.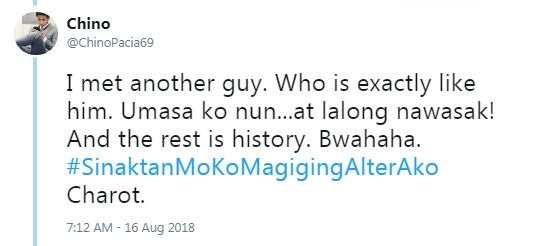 I met another guy. Who is exactly like him. Umasa ko nun…at lalong nawasak! And the rest is history. Bwahaha. #SinaktanMoKoMagigingAlterAko Charot.
It may at times seem like a cycle of self-torture but love is always worth a try. It has its share of highs and lows, joys and pains, but the secret is in knowing when to say that you have had enough. People can only fool you as long as you allow it.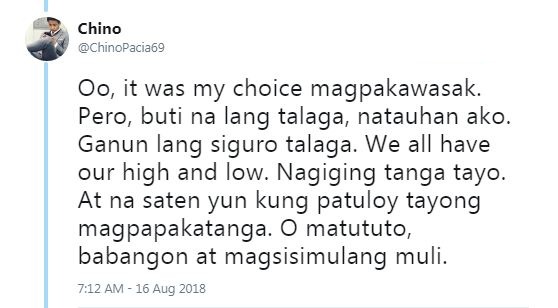 Oo, it was my choice magpakawasak. Pero, buti na lang talaga, natauhan ako. Ganun lang siguro talaga. We all have our high and low. Nagiging tanga tayo. At na saten yun kung patuloy tayong magpapakatanga. O matututo, babangon at magsisimulang muli.
The Twitter user ended the thread with an advice. One that may strike some as simple and basic and yet it holds water—Move on, keep froward.

Gaya ng madalas kong sabihin, everything in life is a cycle. So, we have to keep going.