Jay Sonza called out Joseph Morong for not providing full details at a Q&A session with President Duterte.
At the Q&A session, Morong asked the President about the incident of a man killed after going to Archbishop Jose Palma's residence in Cebu but he failed to answer the President when inquired for some pieces of information.
Veteran broadcaster Jay Sonza slammed GMA News reporter Joseph Morong due to his recent Q&A with President Rodrigo Duterte.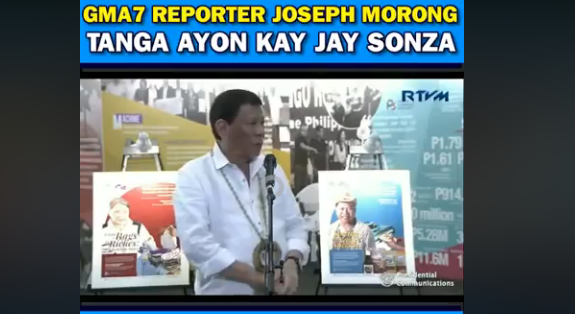 In a Facebook post posted by page 'Dutertards' and shared by Sonza, it showed his message for Marissa Flores and Jessica Soho, the SVP and VP of GMA News and Current Affairs, respectively.
Ms. Marissa Flores & Ms. Jessica Soho, SVP & VP GMA News and current Affairs respectively: wala na bang kayong mas tangang reporter sa Malacanan, ang tindi na kasi ng pagkakalat ng batang ito.

Nagmamagaling, wala naman laman ang kukute. Nakakahiya para sa inyo. Ang galing niyo pa namang dalawa. NAPANOOD NYO BA ANG PAGKAKALAT NIYA SA Q&A WITH THE PRESIDENT?

Ako ang nanliliit para sa inyo at sa GMA network!
It's all because of Morong's question regarding the death of a man looking for Cebu Archbishop Jose Palma at his residence on July 10.
The President then admitted that he doesn't know about the story due to the fact that it has no connection with him. He then asked the reporter if he was violent and if he was armed, which the reporter failed to provide him with the complete details.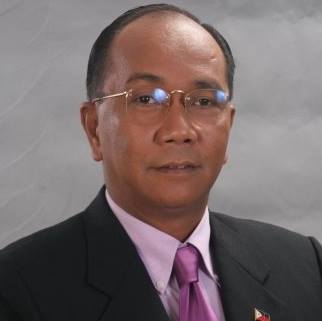 Sonza shared the video with the caption "KAHIT TAGA TIMPLA NG KAPE SA PANTRY NG GMA NEWSROOM HINDI PUPUWEDE ANG MORON NA ITO. HINDI KO ALAM KONG POINT FIVE ANG I.Q AT POINT ONE ANG E.Q. NITO. Watch this and tell me your impressions."
The report that Morong was pertaining to, the man was identified as 41-year-old Jeffrey Cañedo. He made his way in the Bishop's place and sped inside the compound right without explaining his motive.
"The man appeared to be disturbed because he wasn't clear on what he was saying. One of the secretaries of the archbishop noticed what seemed to be a firearm tucked on the man's waist, prompting him to call the police," said Chief Supt. Debold Sinas.