Joel Zobel posts about Jay Sonza's allegations of shallow reporting.
The GMA journalist takes Sonza's statement to a positive turn: "They make me and my work relevant."
In a Facebook post of the newscaster, Jay Sonza, he named reporters whom he considers shallow and disrespectful.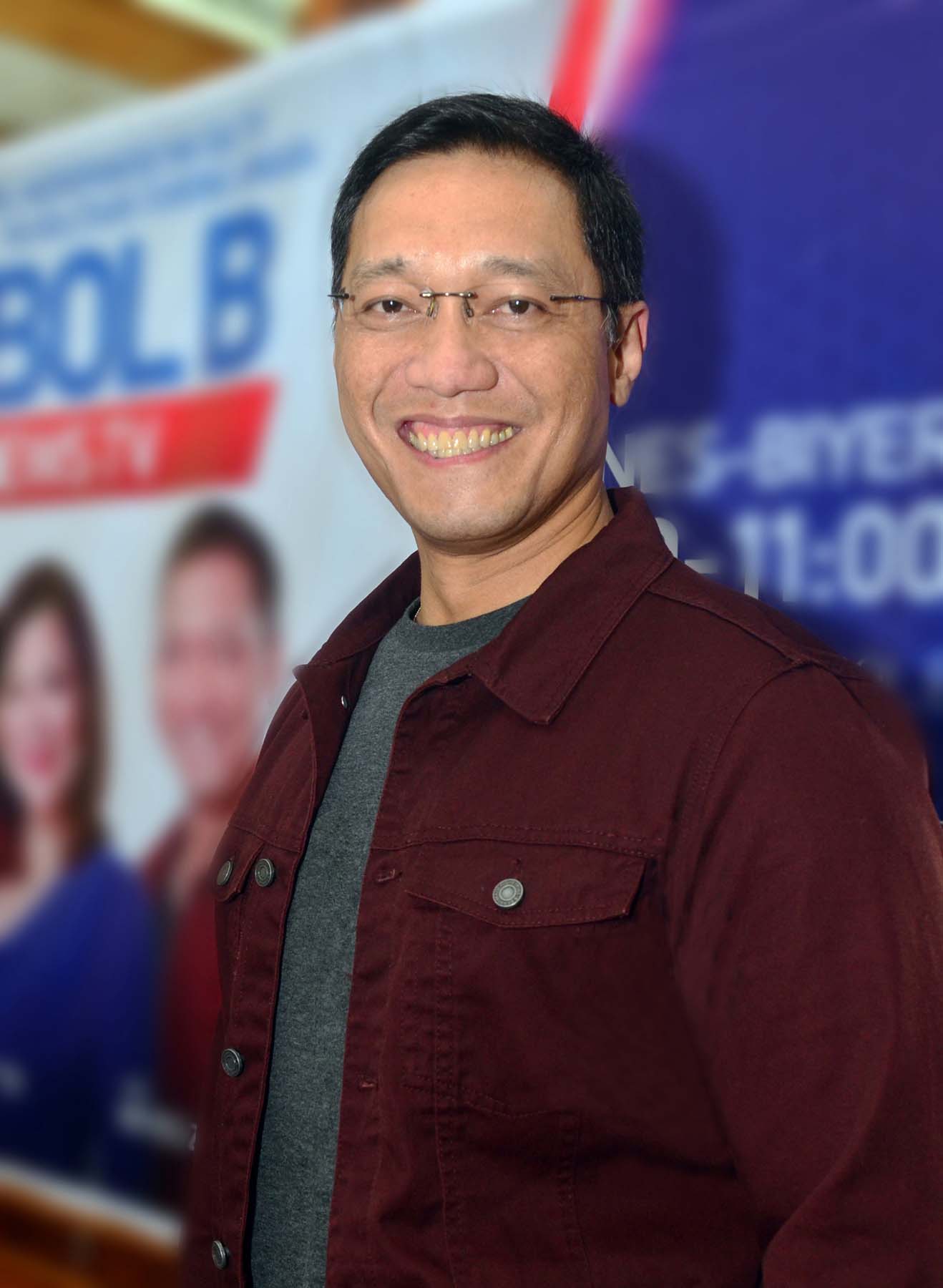 Among those he mentioned is GMA Network's Joel Zobel.
The Kapuso journalist recently posted on his Facebook account regarding his reaction to Sonza's bold sentiments.
Zobel expressed his positive outlook to the criticism that the veteran newscaster stated regarding him and other journalists in all the big networks. He stated that he's not going to inject motive as Sonza's post may really be reflective of what he thinks, and perhaps his made a mistake at some point.
He also said that critics do serve a purpose and the moment you stop thinking that they mean something is the exact same moment that you will think you are higher than where you really are.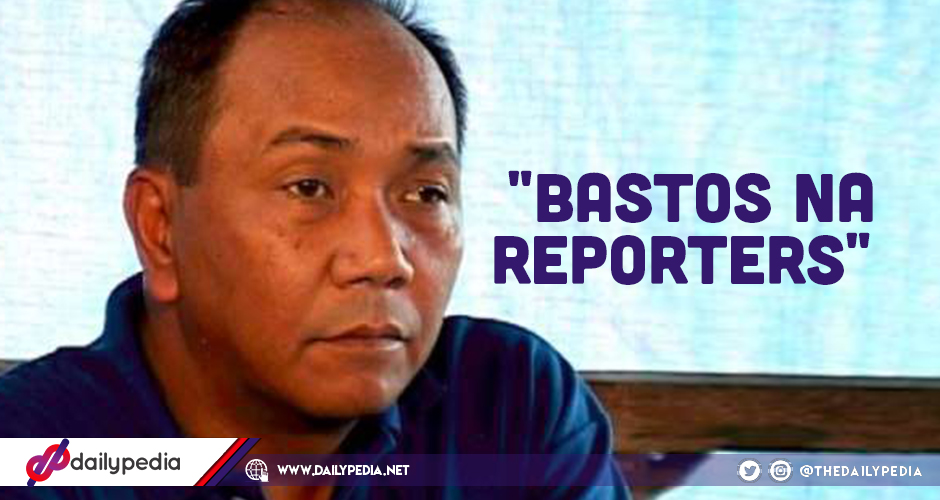 Zobel ended his post by thanking God for critics like Sonza for he makes his work relevant.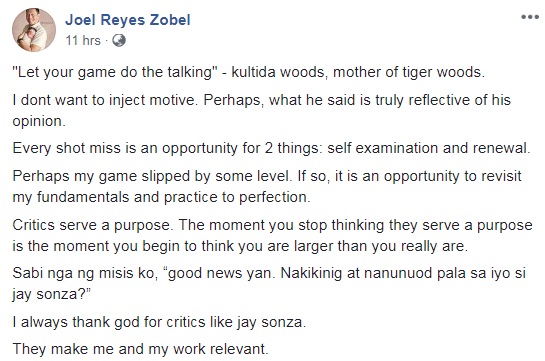 ""Let your game do the talking" – kultida woods, mother of tiger woods.
I dont want to inject motive. Perhaps, what he said is truly reflective of his opinion.
Every shot miss is an opportunity for 2 things: self examination and renewal.
Perhaps my game slipped by some level. If so, it is an opportunity to revisit my fundamentals and practice to perfection.
Critics serve a purpose. The moment you stop thinking they serve a purpose is the moment you begin to think you are larger than you really are.
Sabi nga ng misis ko, "good news yan. Nakikinig at nanunuod pala sa iyo si jay sonza?"
I always thank god for critics like jay sonza.
They make me and my work relevant."