A Facebook user makes son's suicide note public upon his request
College student killed himself because of depression. 
Netizen named Connie Enriquez-Samonte posts about son's farewell letter.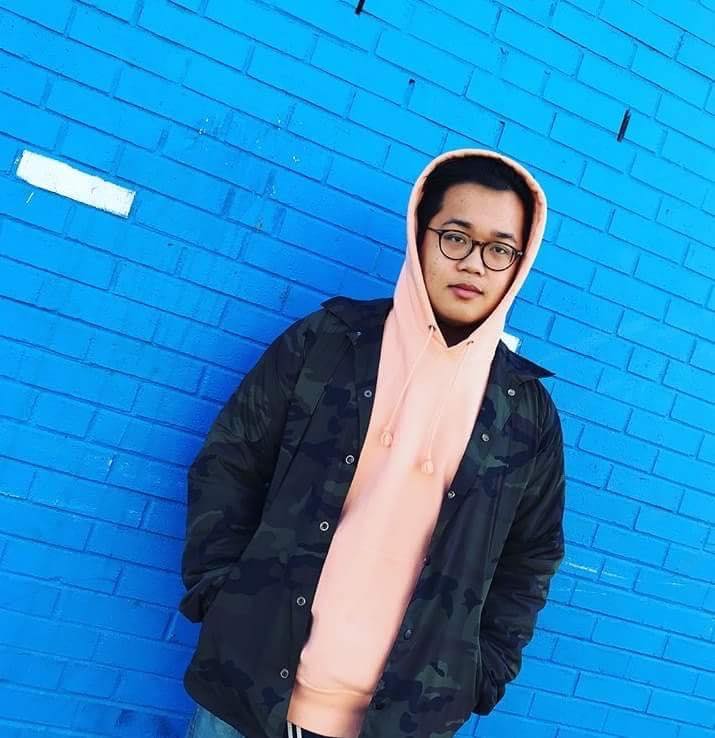 Samonte received a letter from the Philadelphia detectives last June 20, containing her son's suicide letter.
The mother stated that her son, Lorenzo Enriquez, did not want his death to be lied about and it was not because of drugs or alcohol, it was because he had killed himself by jumping off a 10-story building because of depression.
Lorenzo also noted that he wants his letter to be shown to any media outlet that needs it as "more awareness for mental illness needs to be made".

"Today, i just received a mail from the Philly detective that contains my son's notes that he wrote before he died. He does not want his death to be lied about. It was not because of drugs or alcohol. He jumped off a 10 story building in Philly because of his mental illness- his depression. He wants his note to be shown on media outlets that needs it. He said "more awareness for mental illness needs to be made"."
Read Lorenzo Enriquez' farewell note below: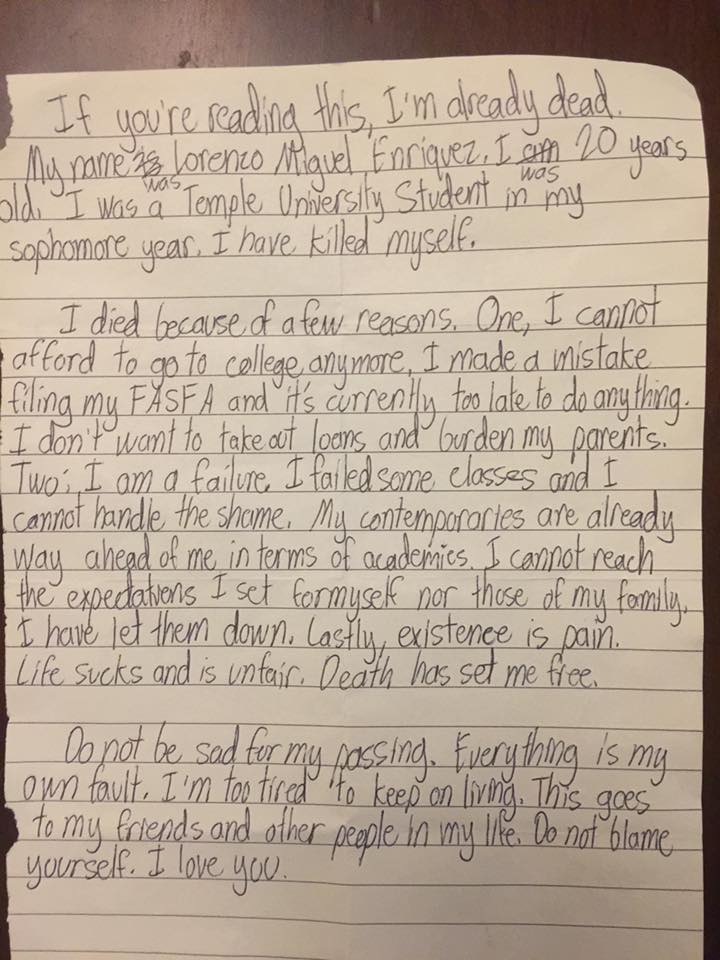 "If you're reading this, I'm already dead. 

My name was Lorenzo Miguel Enriquez. I was 20 years old. I was a Temple University Student in my sophomore year. I have killed my self.

I died because of a few reasons. One, I cannot afford to go to college anymore. I made a mistake filing my FASFA and it's currently too late to do anything. I don't want to take out loans and burden my parents. Two: I am a failure. I failed some classes and I cannot handle the shame. My contemporaries are already way ahead of me in terms of academics. I cannot reach the expectations I set for myself nor those of my family. I have let them down. Lastly, existence is pain. Life sucks and is unfair. Death has set me free.

Do not be sad for my passing. Everything is my own fault. I'm too tired to keep on living. This goes to my friends and other people in my life. Do not blame yourself. I love you."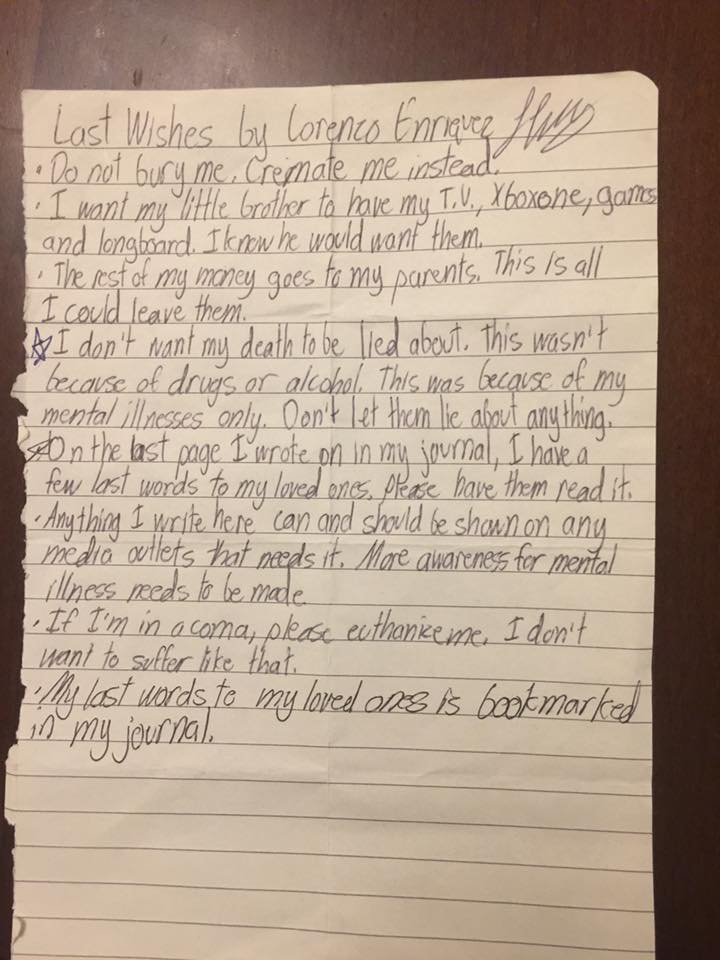 "Last wishes by Lorenzo Enriques

Do not bury me, cremate me instead.
I want my little brother to have my T.V, Xbox One, games, and longboard. I know he would want them.
The rest of my money goes to my parents. This is all I could leave them.
I don't want my death to be lied about. This wasn't because of drugs or alcohol. This was because of my mental illness only. Don't let them lie about anything.
On the last page I wrote on my journal, I have a few last words to my loved ones. Please have them read it. 
Anything I write here can and should be shown on any media outlets that needs it. More awareness for mental illness needs to be made.
If I'm in a coma, please euthanize me. I don't want to suffer like that.
My last words to my loved ones is bookmarked in my journal."