This best friend birthday surprise is surely to die for!
Girl gave her best friend a funeral-themed birthday surprise
Admit it, when it comes to birthdays, we always have something planned out for our loved ones or for ourselves. Surprises, eating out, going on an adventure – you name it, we can do almost anything on birthdays.
But if you and your friends are the type to really surprise each other every birthday then you already know the feeling of getting stressed out when you're already running out of new ideas for a surprise. And if you are many in the barkada, surely you've already done every birthday theme possible.
Well, you don't have to worry anymore on planning the next big surprise because here is a new birthday theme that is to die for! (literally!)
LOOK: On a post shared by Facebook netizen, Christina Violago, it can be seen how she uniquely and masterfully organized her best friend's birthday surprise.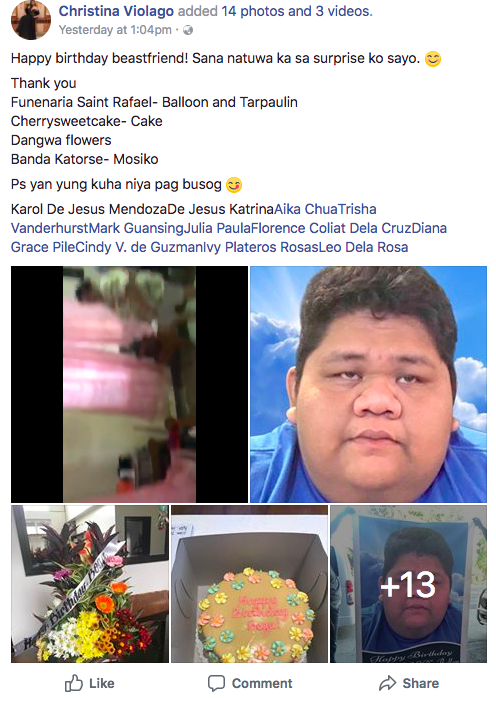 Along with the post with a caption of: "Happy birthday beastfriend! Sana natuwa ka sa surprise ko sayo," are pictures of the unique birthday surprise.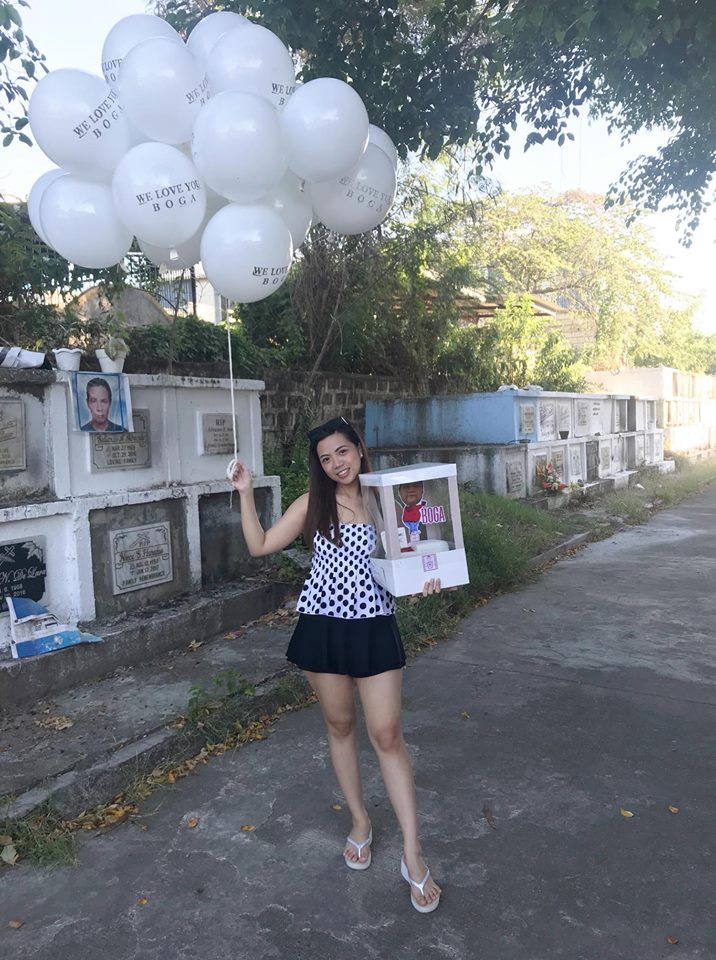 The post went viral and many people got amused with the way she celebrated her best friend's day of birth. Through a funeral – themed birthday, surely her best friend got surprised to death!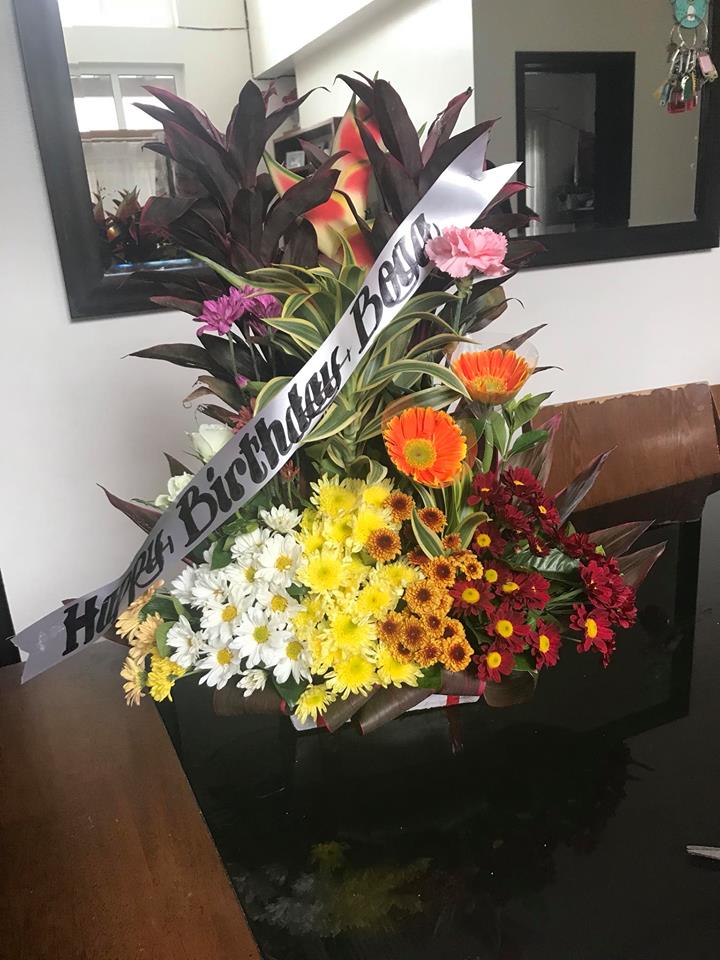 Aligned with the funeral theme, she got her best friend a 'happy birthday' flowers that is arranged similar to the ones seen in funerals.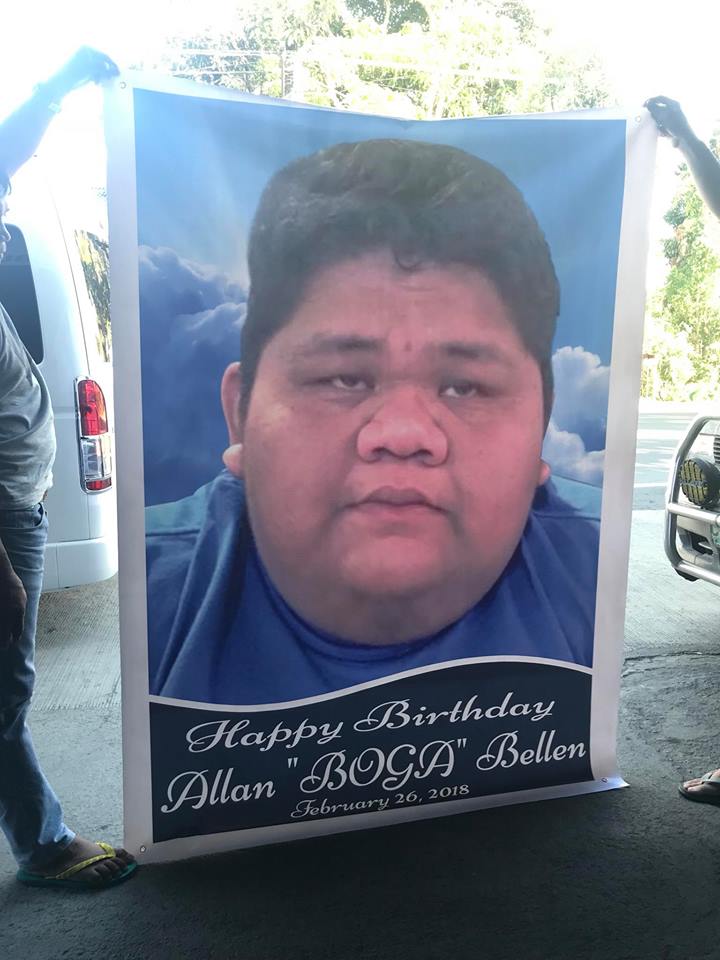 Together with this, there is also a big tarpaulin of her best friend's face that is edited to look like the tarpaulin in funeral services with heaven or clouds in the background.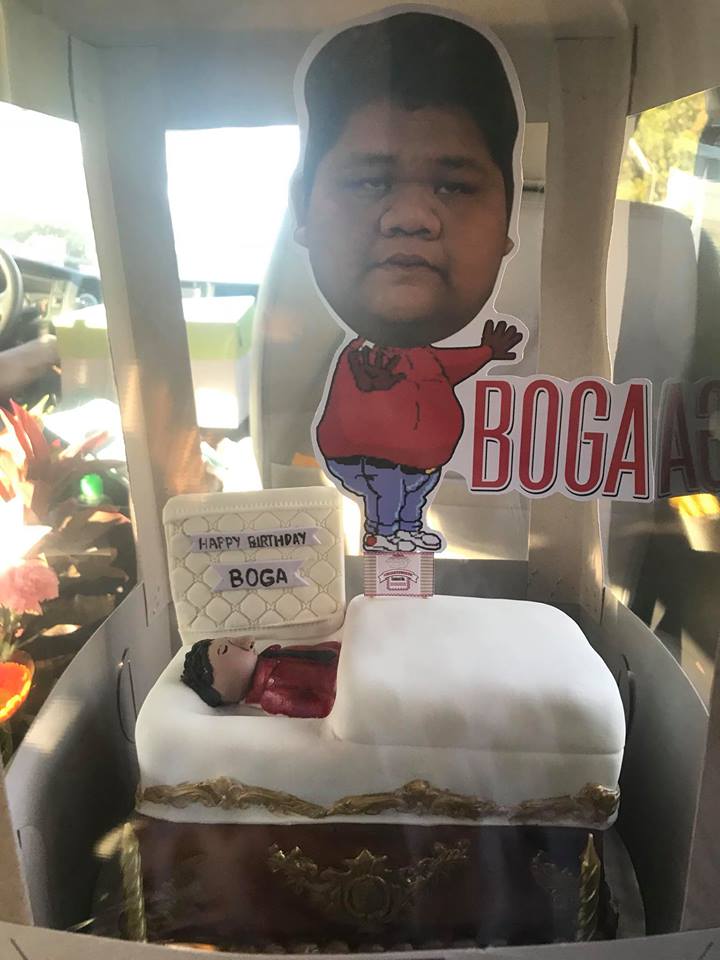 Of course, a birthday is not birthday without a cake. However, the design of the cake will make one double think on blowing the candles because it is designed like a coffin.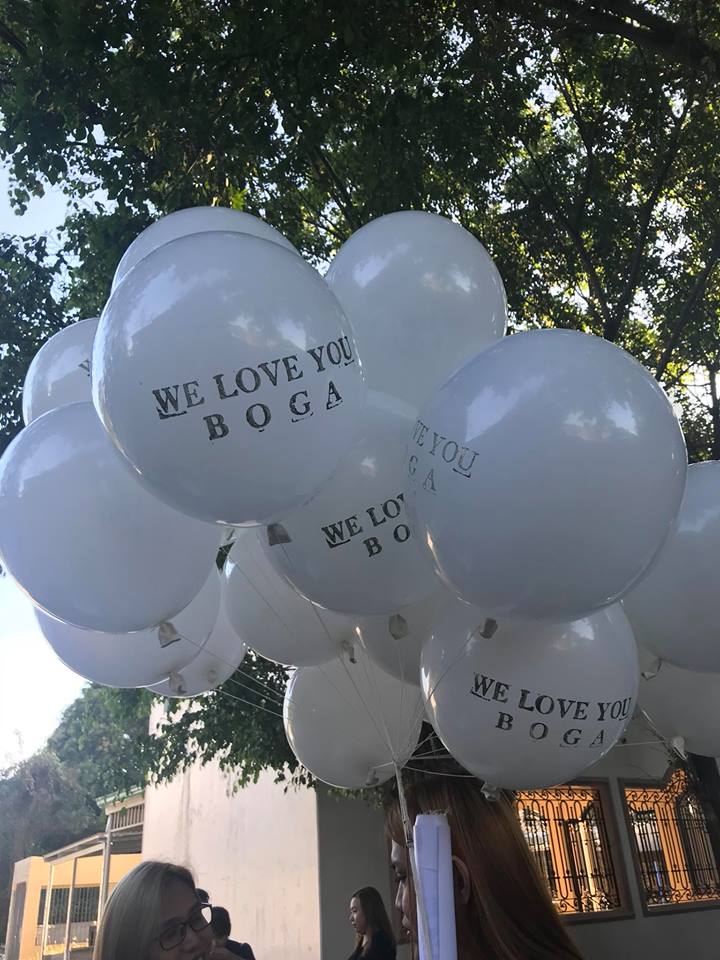 And how can we forget about the balloons? Christina also prepared white balloons with "we love you, Boga" written on it, which is similar again to the ones used in funeral services.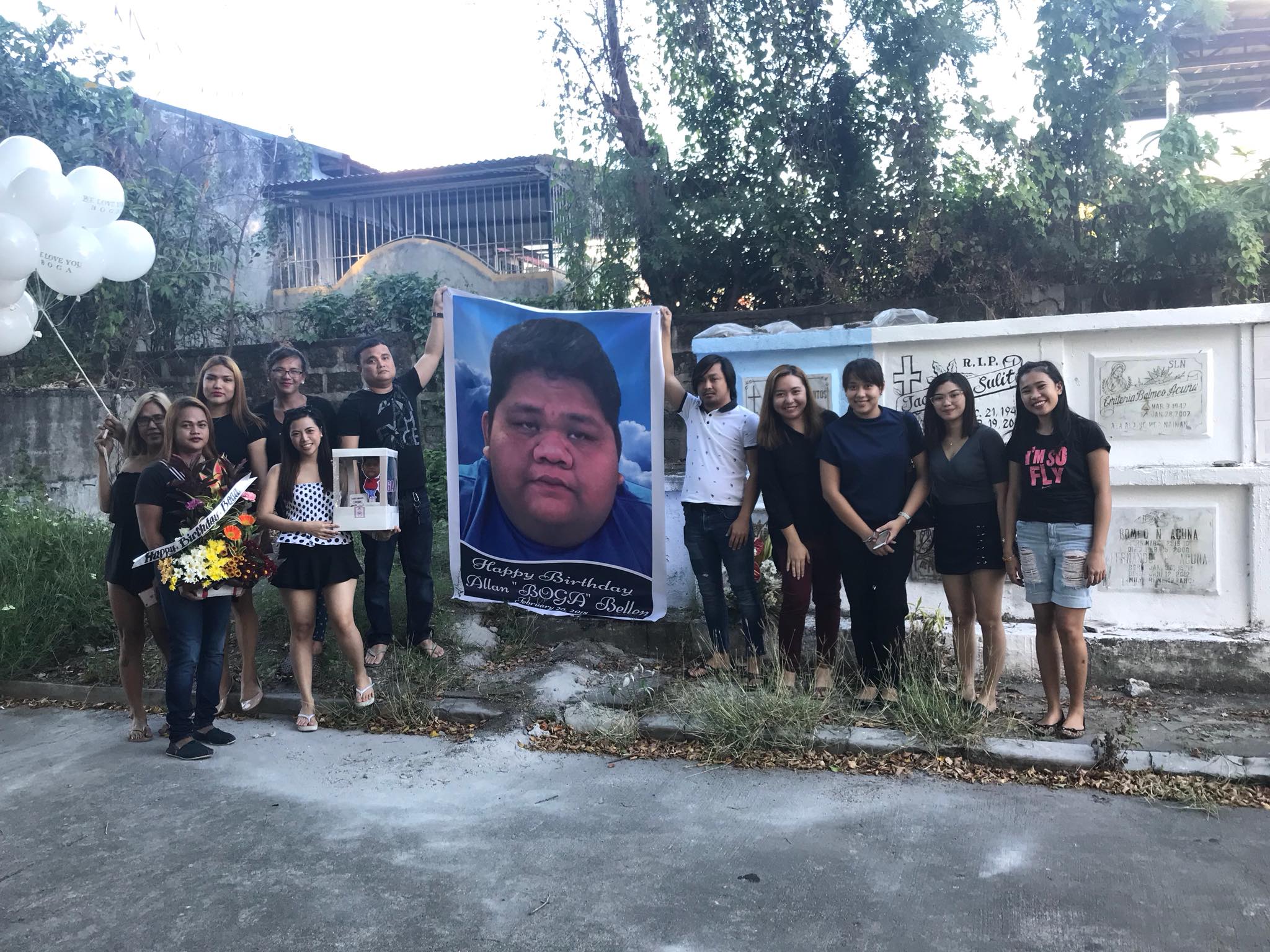 They even went to the cemetery to make the funeral-themed birthday as realistic as possible.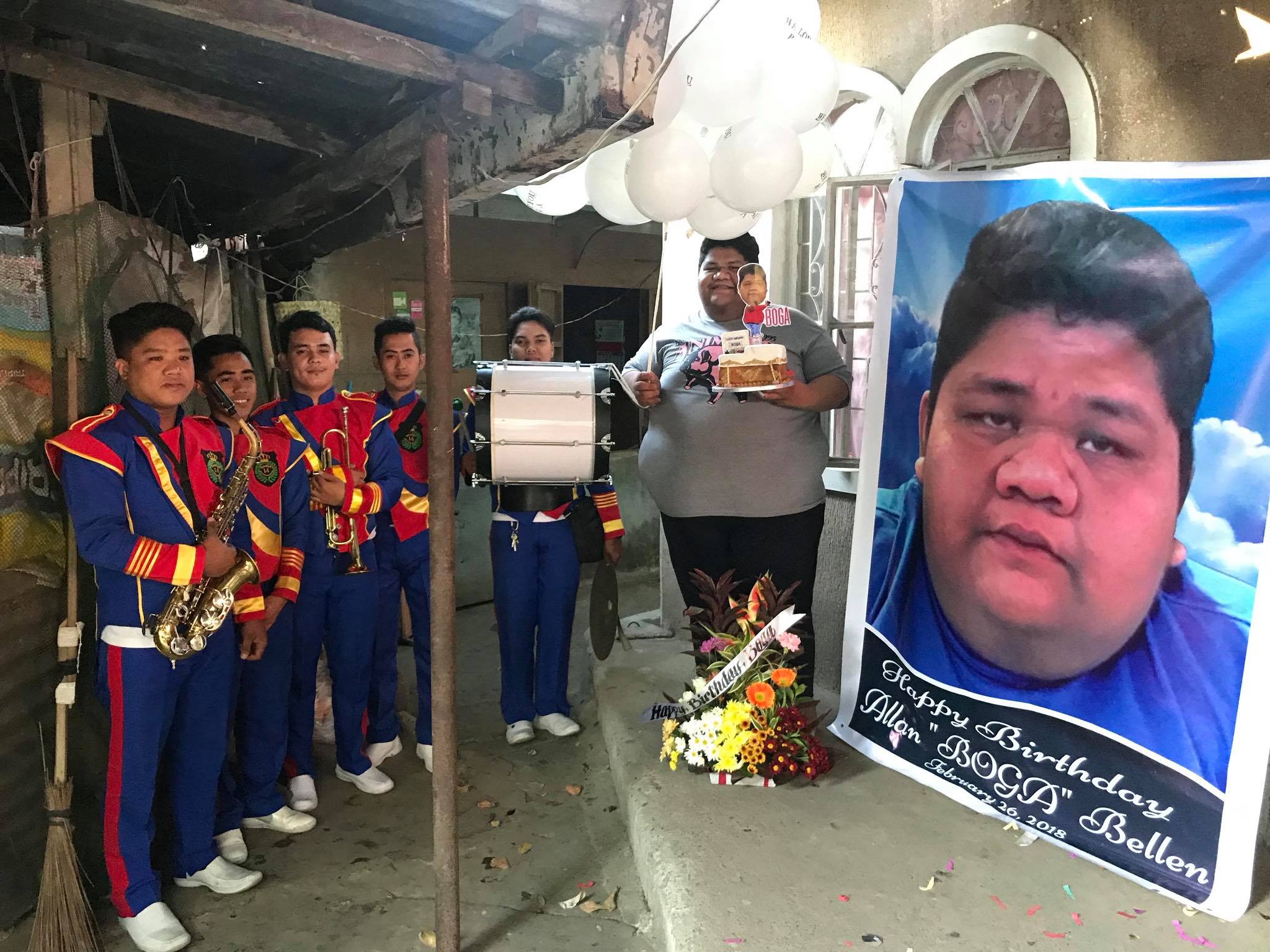 And as if what they prepared is not yet over the top, she even hired a band to play funeral music on the way to her best friend's house to surprise him.
Watch video of the surprise:
Funny or disturbing? Well, leave it to our friends, they really know how to make a birthday surprise!
And as for the birthday boy, well, we wish you a very long life.
What are your thoughts about this? Share it with us! (Photos grabbed from Christina Violago's FB)