Fans got crazy over Tony Labrusca
Tony Labrusca gets mobbed in a show
We all know how fangirls get crazy over their celebrity crush. They do whatever it takes just to get a glimpse of their favorite stars. From mall shows, concerts, tapings, you name it – THEY. WILL. BE. THERE.
But sometimes, just simply seeing them isn't enough anymore, right?
Just like how this fan jump to the stage to get a hug from his favorite star.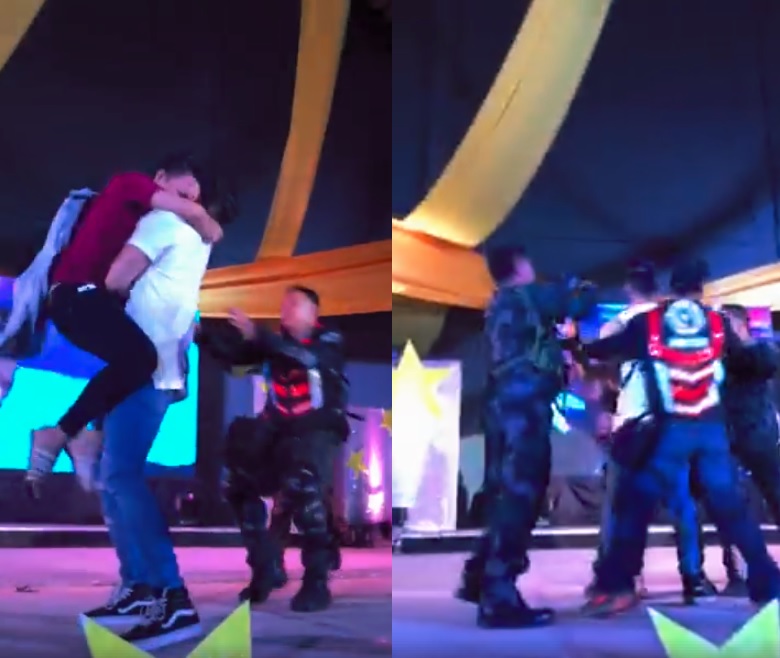 In a posted video by Angel Jones, Tony Labrusca's mom, a fan got crazy over Tony while performing in a show.
Post reads: "When your son is just trying to perform but a fan has other plans. Just a glimpse of the insanity at my son's shows."

In the video, it can be seen how the fan went on-stage to get a hug from Tony. Luckily, the show's marshals were quick on their feet and were able to control the situation.
Watch the video here:
We also have to give props to Tony for showing how professional he is as he continued with the show, all smiles.
Now, do you think being a celebrity is easy? Think again.
Video grabbed from Angel Jones' Facebook.