Man shares Uberpool ride with ex-girlfriend and her new boyfriend
Valentine's day is just about to get awkward as the story takes an unexpected turn!
Valentine's day is coming up and everyone is already frantic on what gift to get for their special someone. As the day of love and heart eyes is fast approaching, many people are wishing that they could to finally meet Cupid's gift for them.
However, it looks like Cupid just got a new job when he left his wings to ride a carpool instead!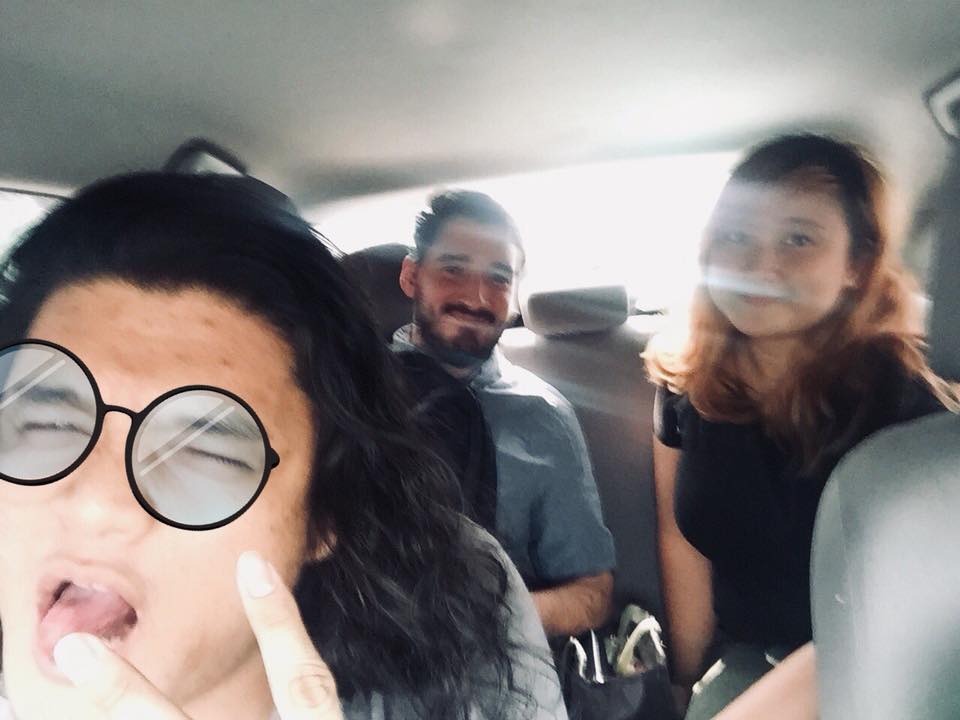 In a post shared by a Facebook netizen, Aj Magallon, it seems that Cupid just hit him straight in the face not with a bow and arrow of love but with a cupcake topped with icing of awkwardness!
Aj unexpectedly got in an Uberpool ride with his ex-girlfriend and things just got a little bit exciting (or awkward!).
Post reads: "Hi Uber PH, I matched with my ex and her new guy in Uberpool. Maybe there's something wrong with my application. Valentine's day is near. Please have a fix on this ASAP."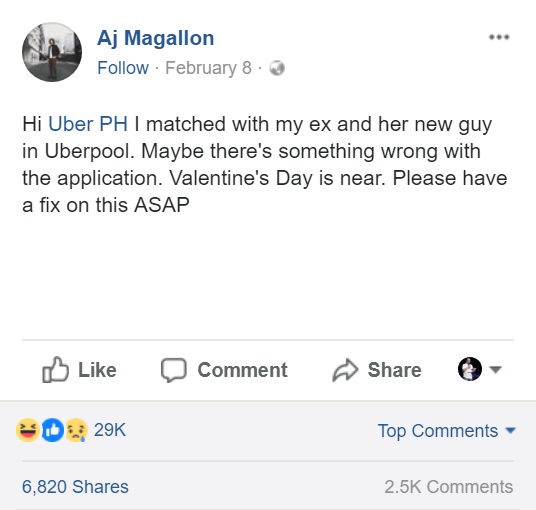 I can already hear you singing, "Muling ibalik ang tamis ng pag-ibig…", but stop right there, people, because there seems to be no love rekindling on Valentine's day as Aj's ex-girlfriend already got a new lover! *awww*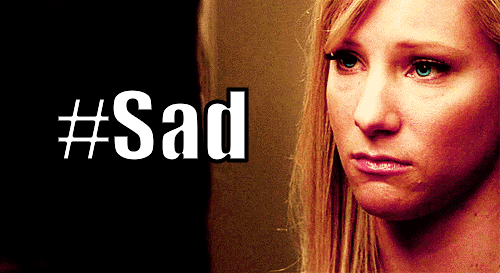 Aj, who was sitting beside the driver, gamely shared a picture of his unexpected encounter with ex-girlfriend and her new boyfriend when they got matched on Uber's carpool ride.
Following the post, Aj left a comment saying, "Help guys! I'll be reporting this trip. Will this be the right reason? I'm really hoping for a compensation."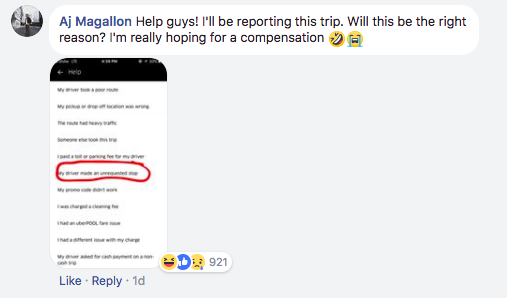 It looks like Aj wanted to report the trip for an unrequested stop, seemingly riding the jokes of the netizens reacting on how awkward the trip must have been.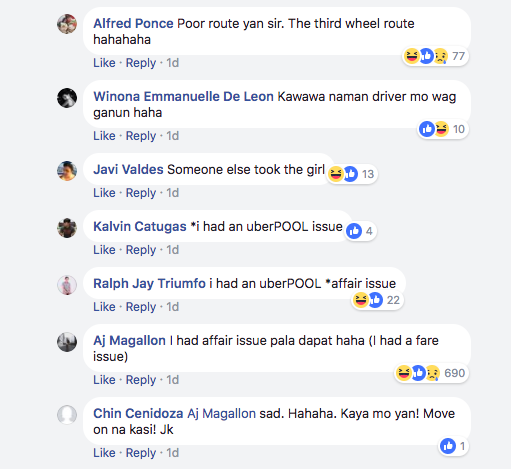 He even also jokingly commented on his post saying, "this car has 4 wheels and I'm the 3rd one."

Well, maybe the new couple could rent Aj to be their third-wheel photographer for Valentine's day, right? That is if Aj doesn't mind!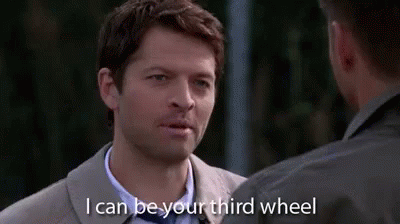 Based on the interview conducted by ABS-CBN News, Aj shared that he was actually picked up first by the driver when his cellphone notified him that there will be another rider that they will be picking up.
Unexpectedly, when he checked the name and location of the other rider, it was his ex-girlfriend's name that popped up.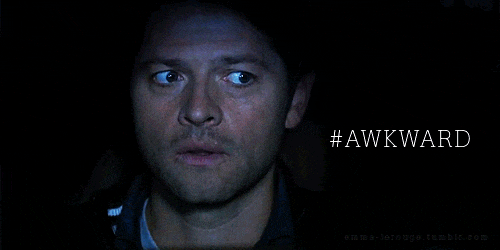 Well, as dramatic as it may seem, apparently there were no hearts that got broken during the whole trip because Aj clarified that there is no bad blood between him and his ex and that they remained friends even after they called it quits with their two and a half years of relationship.
"I know naman na (boyfriend) niya 'yun and they are vocal naman on their relationship in social media. I'm a cool guy naman so I just told them na 'Hey guys, let's take a pic together', he said on his interview with ABS-CBN News.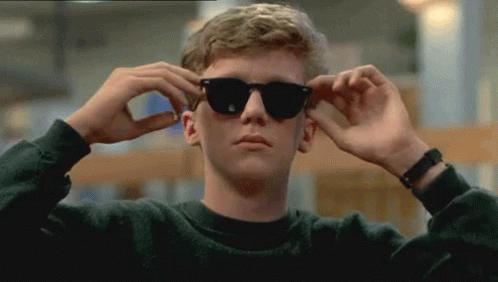 Wow, that's so cool of you, Aj! We wish more ex-boyfriends/girlfriends are just a chill as you!
PLOT TWIST
You think that's the end of it? You better check your Facebook from now and then because there seems to be a major plot twist happening! After the carpool ride, Aj also left a comment on a screenshot of his ex-girlfriend's new boyfriend messaging him on Facebook saying, "Are you at work already? Because I'm about to book Uberpool."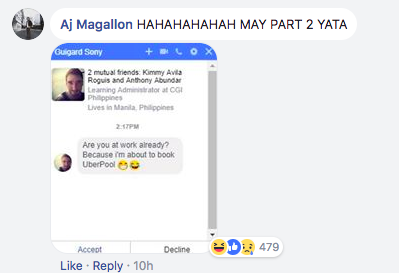 Wait, what just happened? It seems like a part two of the story is already on its way and there's a new third-wheel this time (i.e. Aj's ex-girlfriend)! Well, looks like Uberpool just made a really "unexpected turn"!
What can we say? Valentine's day really is exciting!
What about you? What will you do if you bump into your ex on a carpool ride? Share your thoughts!