Pia Wurtzbach prefers Chocolates over Sex
Goya launches Get A Taste of World Class Promo
In case you are wondering what Miss Universe 2015 Pia Wurtzbach's answer would be if she was asked the famous question 'Sex or Chocolates', her answer would be…
Chocolates!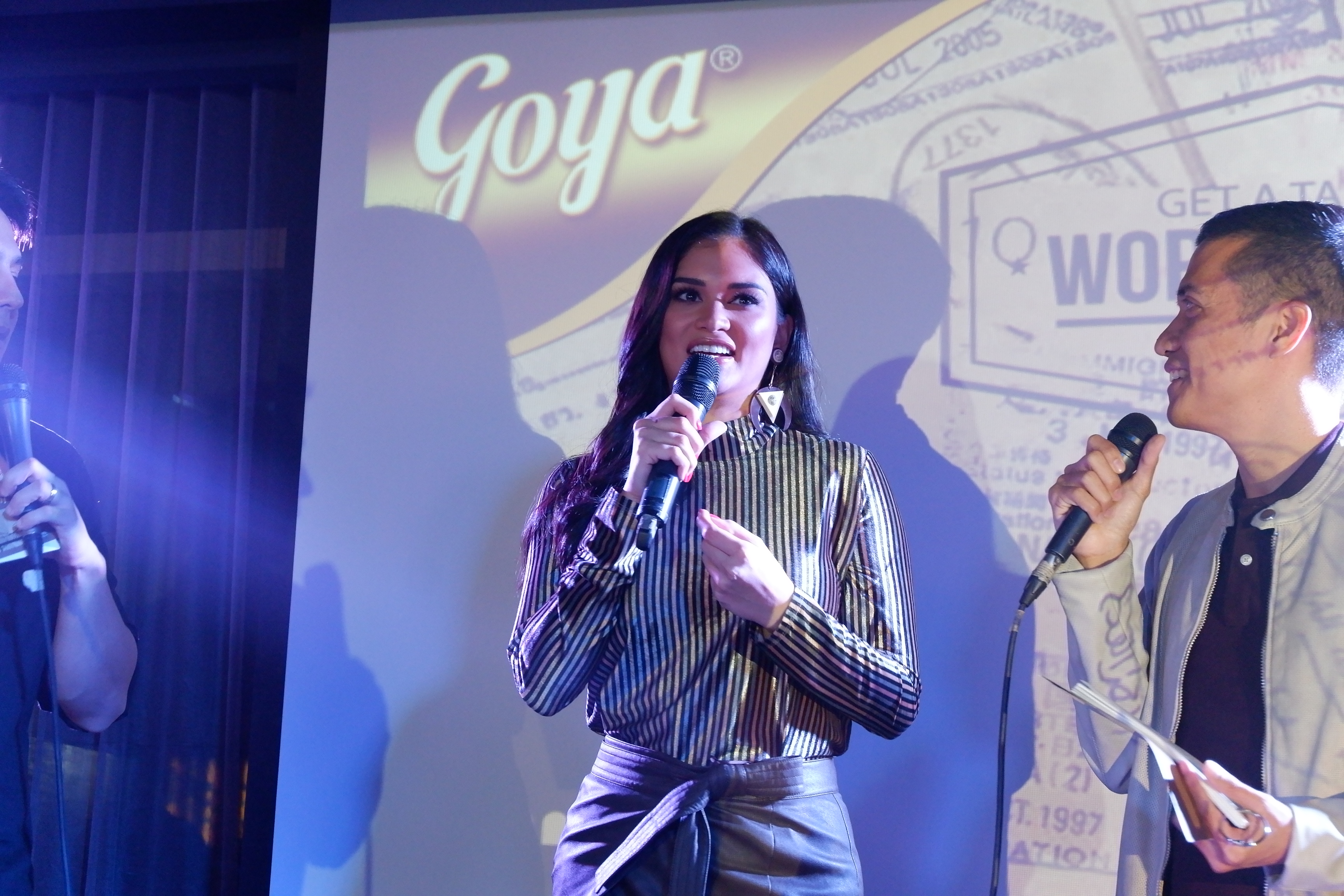 The 28-year-old successful beauty queen abruptly answered "Chocolates" during the Media Appreciation Night of Goya held at Marco Polo Ortigas on January 17.
Who would not be? If you are faced with this amount of mouth-watering sweets?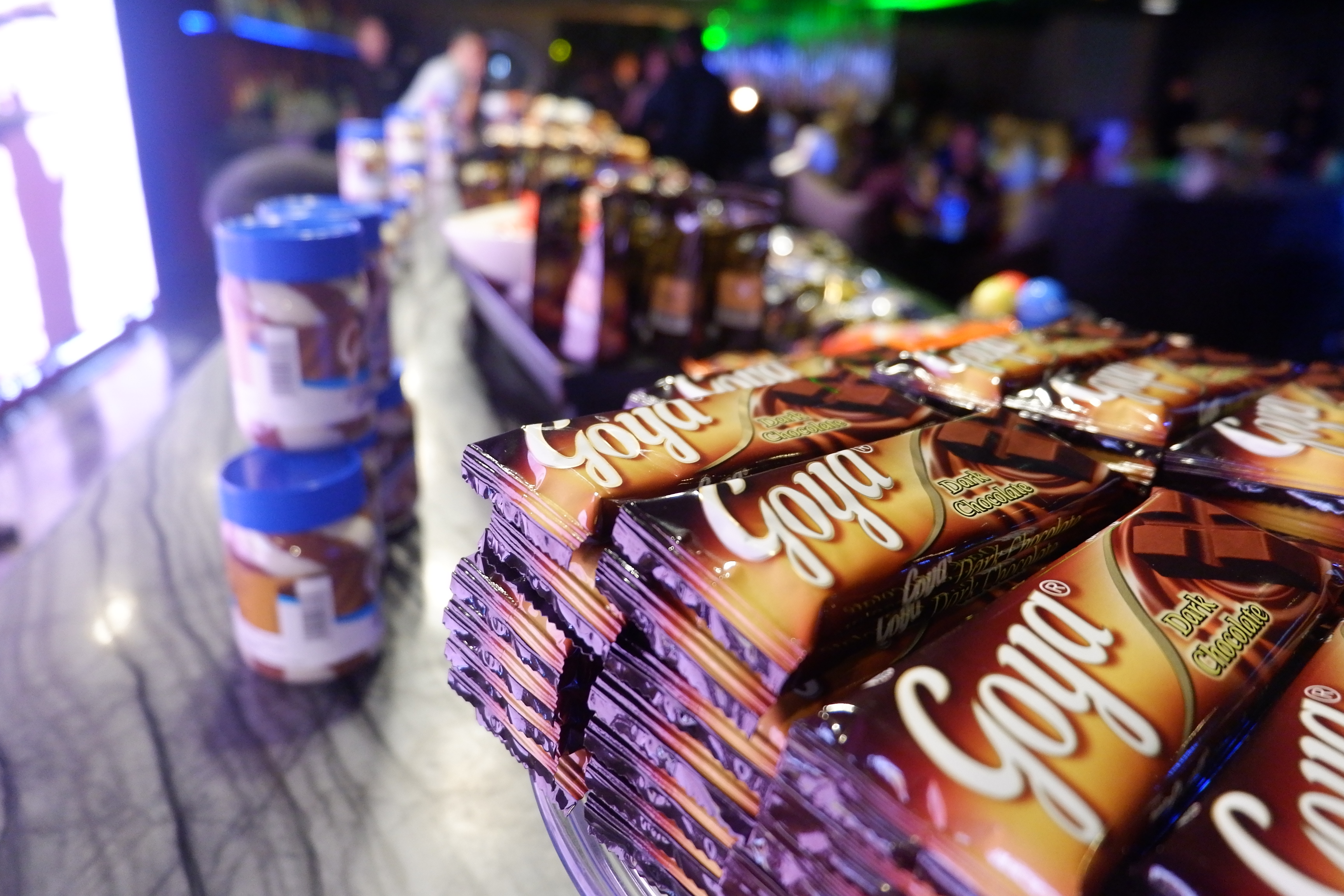 It is not the first time Pia has admitted that she really loved chocolates, she wouldn't endorse one if she doesn't according to her. But she eats with the right proportion, conscious of overeating.
The most followed Miss Universe titleholder in the world has earned herself an endorsement to a brand she really loves. Goya, on the other hand, thinks Pia is perfect to embody what the brand is all about.
Goya is also glad to announce their latest promo "Get A Taste of World Class".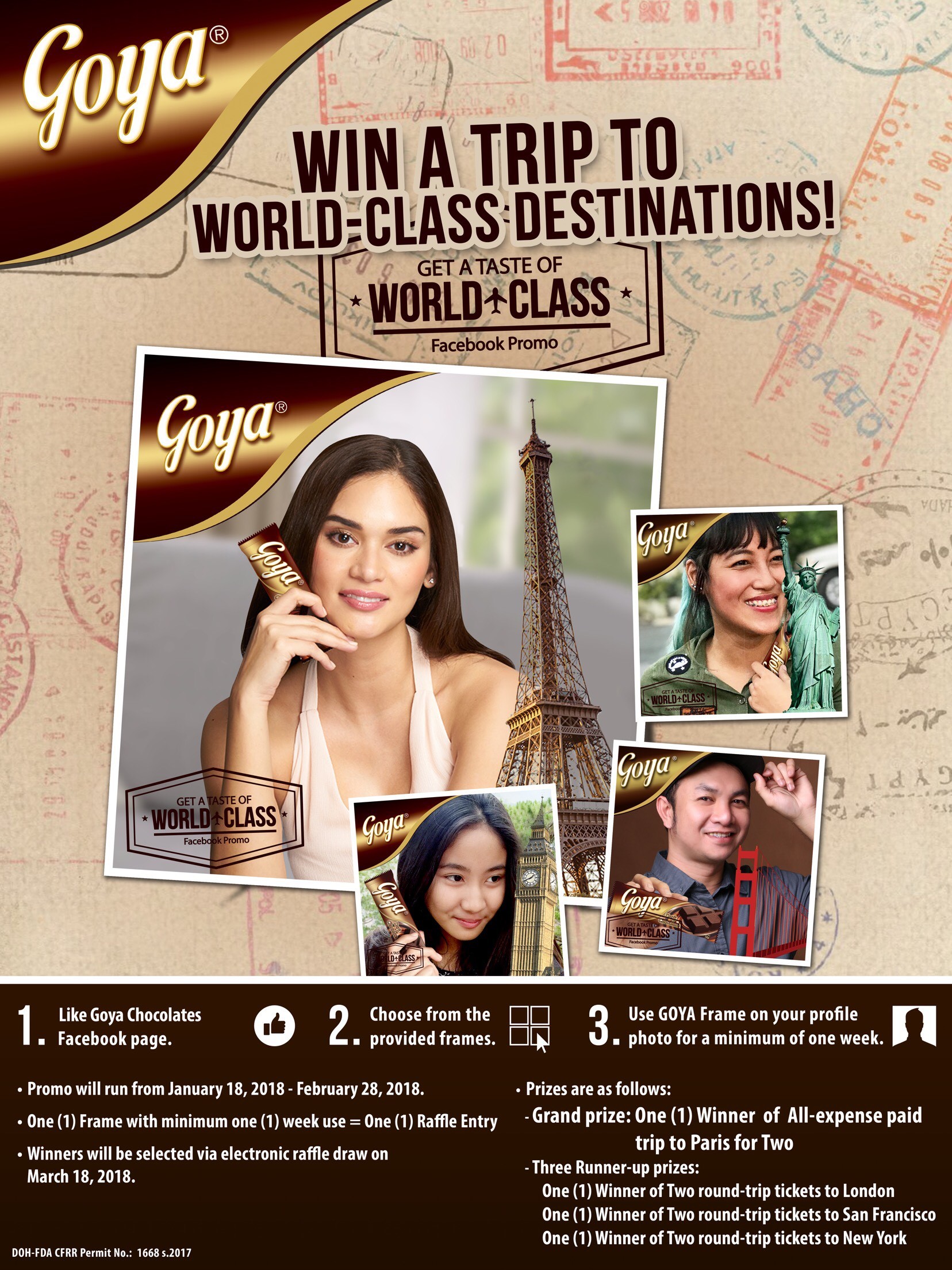 This is Goya's way of giving its loyal Chocoholics a chance to taste and experience the world's best. By letting its loyal patrons taste flavors from all over the world, the brand gives them a better appreciation of what world-class should be, and discover for themselves how world-class the taste of Goya is.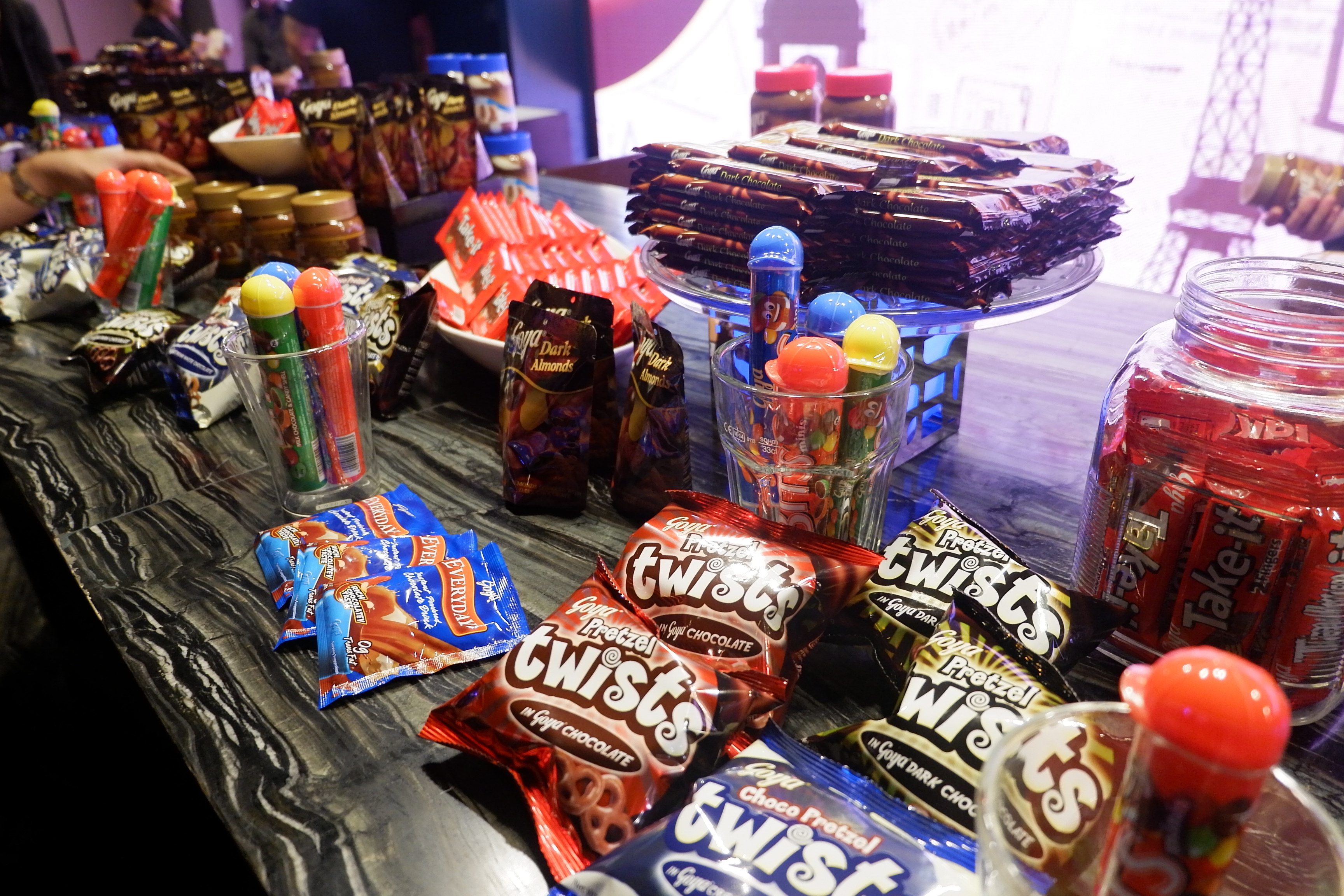 The "Get a Taste of World Class Promo" will bring four lucky winners and their chosen companion to some of the most exciting cities around the globe. Three lucky winners will each receive two round-trip tickets to one of these world-class destinations: San Francisco, New York, and London. And if that isn't exciting enough, the grand prize winner will win a six-day, all-expense paid trip to the city of Love, Paris, France!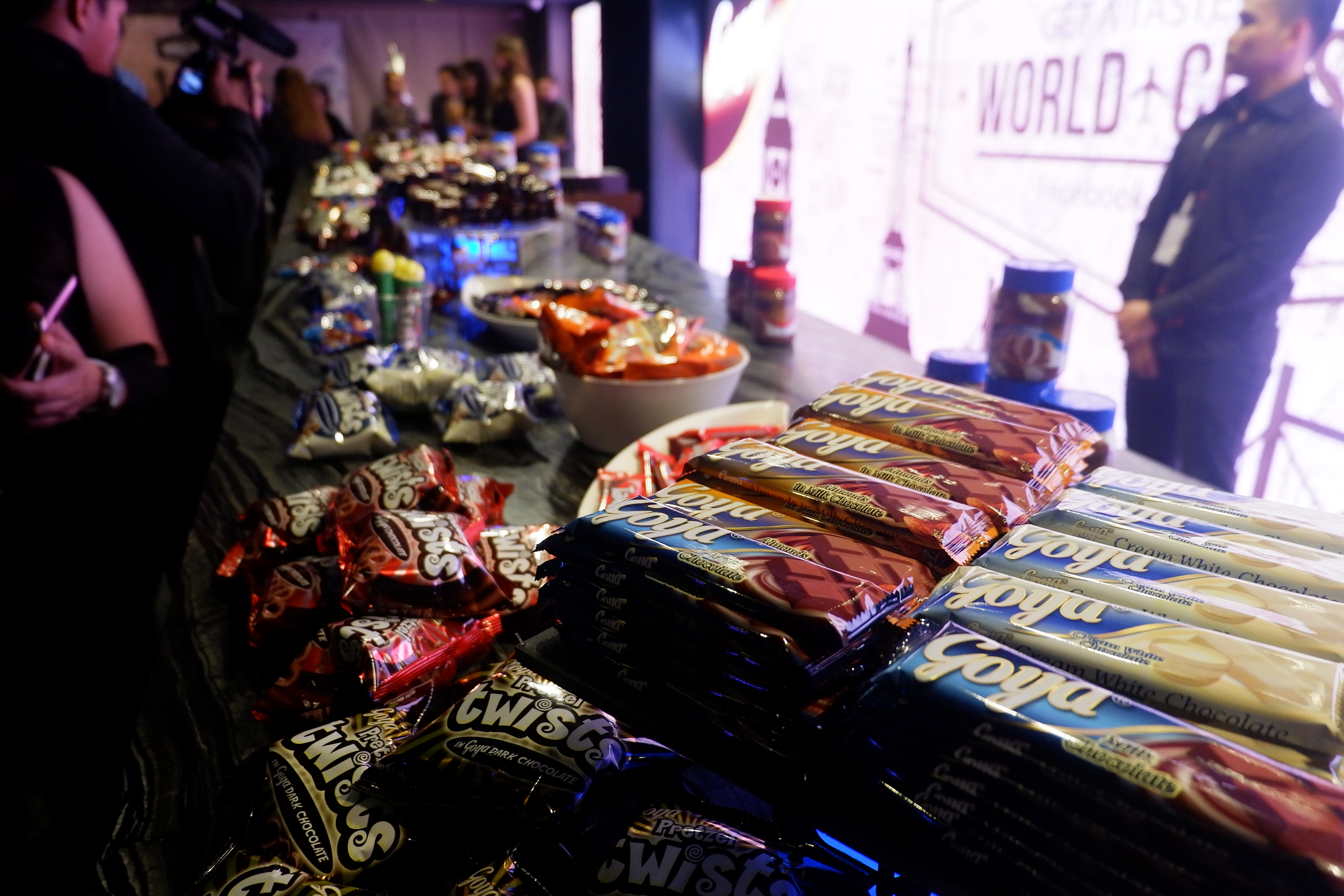 These four major cities are known for having some of the richest cultures, may it be in food or lifestyle. New York is famous for its view of the Statue of Liberty, and its unforgettable Broadway shows. San Francisco offers sights that are calmer and classic, like the majestic Golden Gate Bridge and Fisherman's Wharf. London's charm comes from its combination of neo-classic buildings and modern structures – think Big Ben and The London Eye. And of course, most romantic of all these is Paris. The culture-rich city boasts of scenic vistas like the beautiful Eiffel Tower overlooking the River Seine, the Champs-Elysees, and the famous Louvre Museum.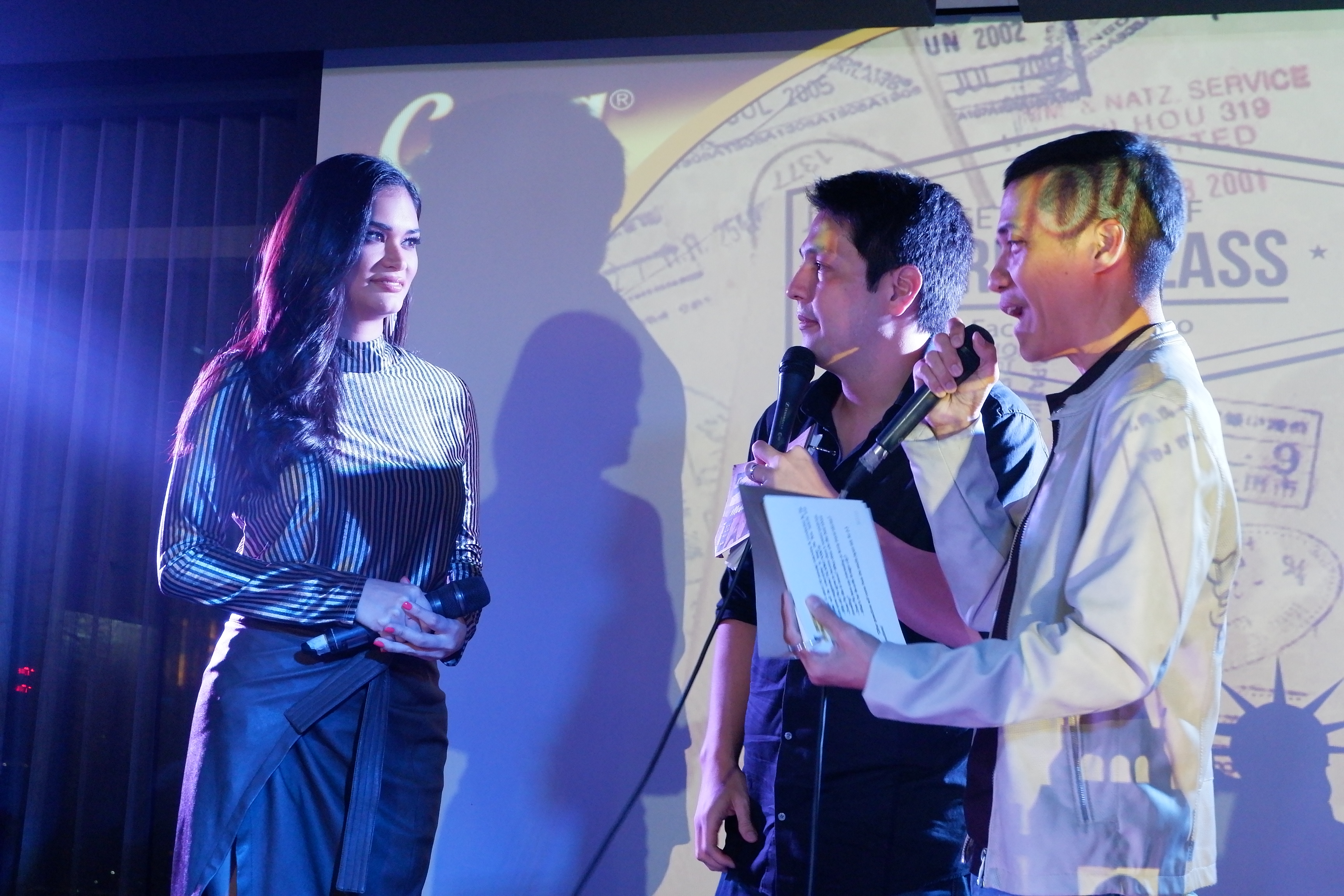 With Goya's "Get a Taste of World Class" Promo, not only do chocoholics get to enjoy the taste of world-class chocolates, they also get the chance to win that dream trip to these destinations. Best of all, joining it is so easy!
Here's how you can join:
Like the Goya Chocolates Facebook Page (facebook.com/GoyaChocoholics)
Go to your Facebook Profile and tap on your Profile Pic. From the options tab, select Add Frame. Go to Frames From Pages You Like section and select the frame from Goya Chocolates.
Make this as your Profile Pic for 1 week. Message your screenshot to Goya Chocolates Page.
This profile pic qualifies as your raffle entry. We will be releasing 6 frames in a 6 week period. You can change your profile pic every week to get more chances of winning. One (1) frame with minimum one week use = One (1) Raffle Entry. For more information on the promo, simply visit the Goya Chocolates Facebook Page.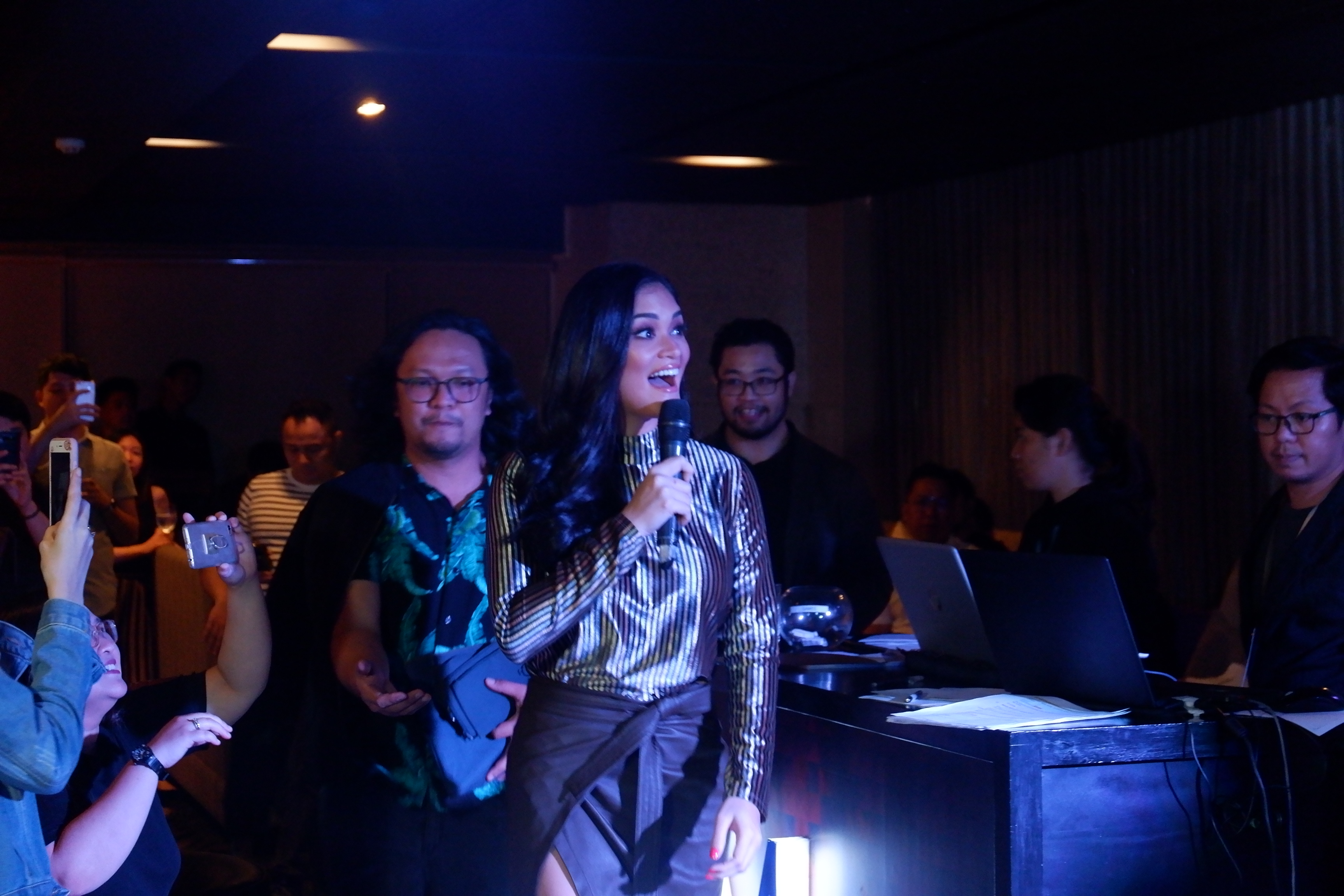 The Goya "Get a Taste of World Class Promo" runs from January 18 to February 28, 2018.­­­­­­­­­­­­