Smart Prepaid gives better offer to mobile gamers
GameTime promo is Smart's treat for all the mobile gamers
A little subtlety is not needed here as Smart Prepaid has yet another great news for all of us! Now, for our friends who are really into mobile gaming.
Geat ahead of the game!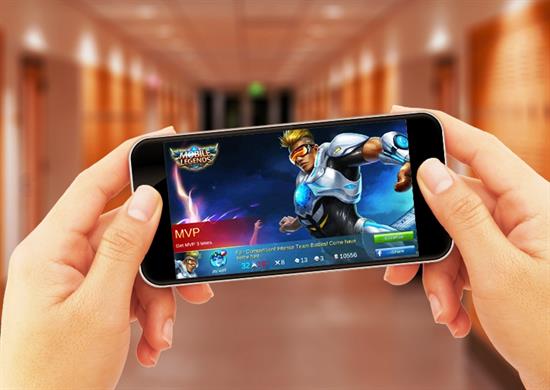 It sucks when your favorite game app needs a data connection, right? But with Smart, you don't have to struggle with that anymore. Gametime is Smart Prepaid's new promo to get mobile gamers play even while on the go–no need to depend on wifi.
Imagine, for just Php50, you get to have 7 days of gaming for popular games like Mobile Legends, Everwing, Clash of Clans, Clash Royale, and Arena of Valor (AOV). 300MB data allocation per day, isn't that a great catch? Mind you, this is also bigger than what the other network is offering. *spills the tea*
(Also, for Php100, you get to enjoy the same benefits as Game Time 50, but for 30 days!)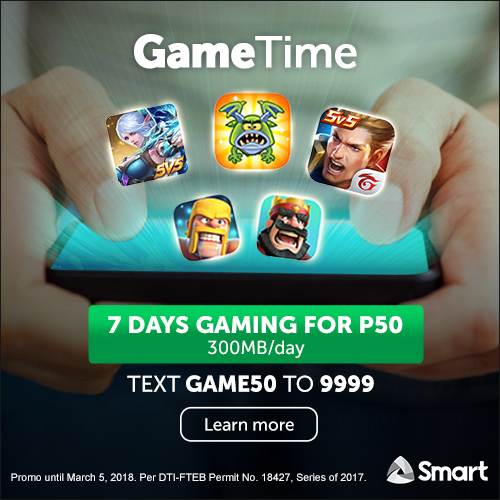 All Game Time products will have a Mobile Legend Battle Tickets inclusion. The product offers better gaming experience with Smart's newest and fastest LTE network: faster gameplay, no buffer time, wider coverage & improved LTE service.
What's good about this promo is that for 7 days, you can enable them to progress faster because of the ready-data on the go and the battle tickets (50) which they can get if they will keep on availing the promo (in the case of Mobile Legends). *100 battle tickets when you avail Game Time 100*
To avail the promo, simply text GAME50 to 9999 for Game Time 50 and GAME100 to 9999 for Game Time 100.
What are you waiting for? Subscribe now!