Taxi driver threatens passengers after refusing to ride his cab
Netizen expresses disgust over LTFRB's complain system
This was supposed to be a typical Taxi mishap until the driver lost it and threatened his customers.
Taunting
Thomas Pane, with his companions, just arrived in Manila from a long Northern Luzon trip when suddenly, a taxi driver goes up to them and taunts them. For real! They were trying to get a cab to Malabon and when they did, they were not pleased with the driver's attitude. The driver was trying to charge them with a fixed Php 350-fare.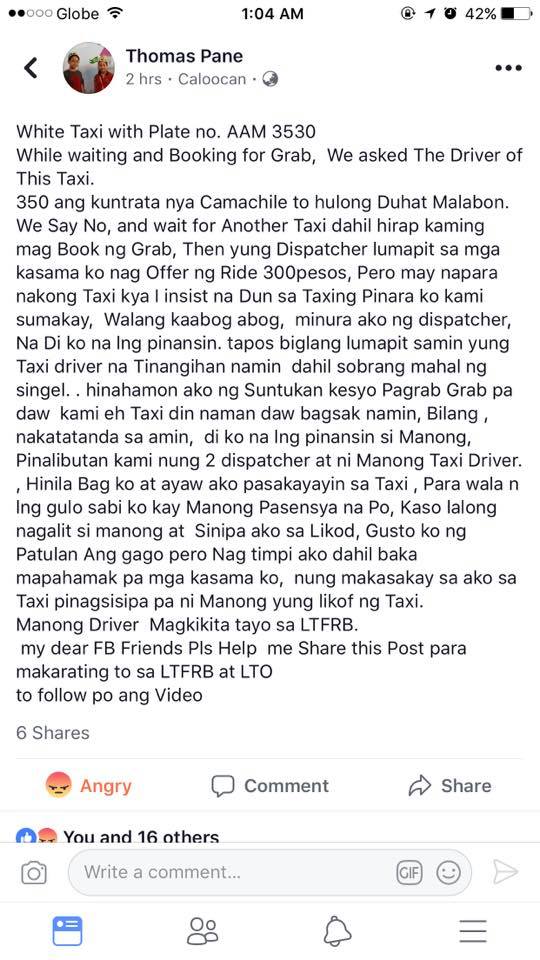 They declined and tried to book a Grab car. This is the time when the barker and the driver lost all their senses. They are not clearly pleased as the video suggests. Yes, foul words and threats included.
What happened after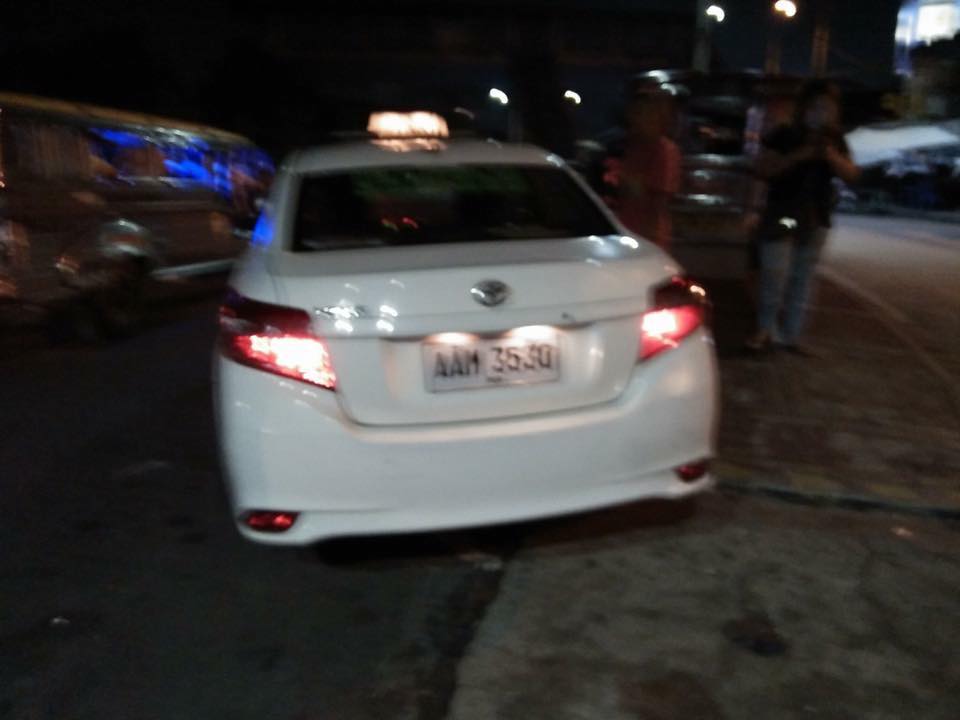 And when they thought the commotion was over, the pack of taxi drivers in the area started to come at them. The driver even kicked Pane at the back. In an interview done by Coconuts, Pane said that he wanted to hit back, but his companion stopped him.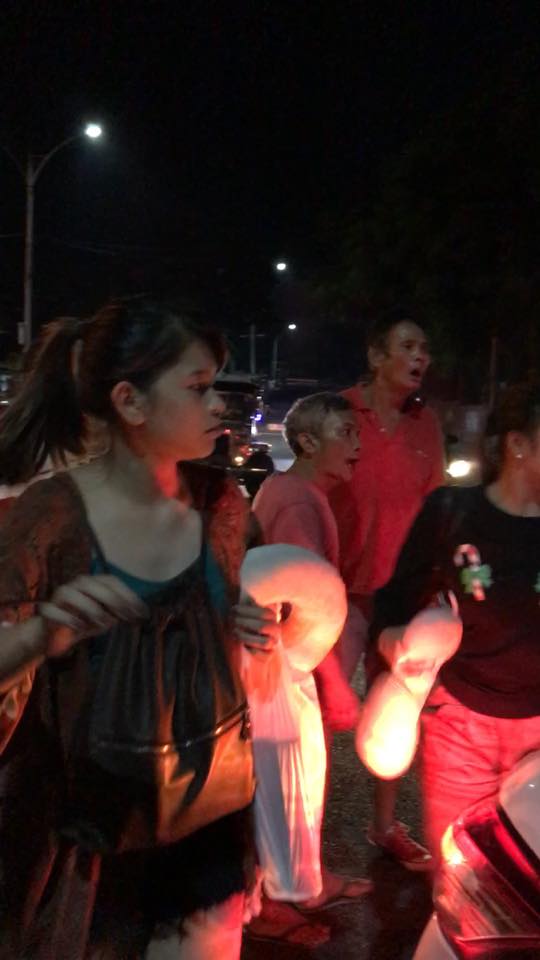 "The worst part of it is, we thought it would be safe to get out here because it's  fronting a police station," he said. "I was wrong," Pane continued talking about how the taxi drivers kicked the back of their Grab taxi as they began to depart.
Yes, even though Pane shared it first online, he took legal actions after. He reported it to the Land Transportation Regulatory and Franchising Board (LTFRB) but was dismayed after given a four-page document to fill out.
To make things worse, he was asked to wait for 15-20 days before the hearing.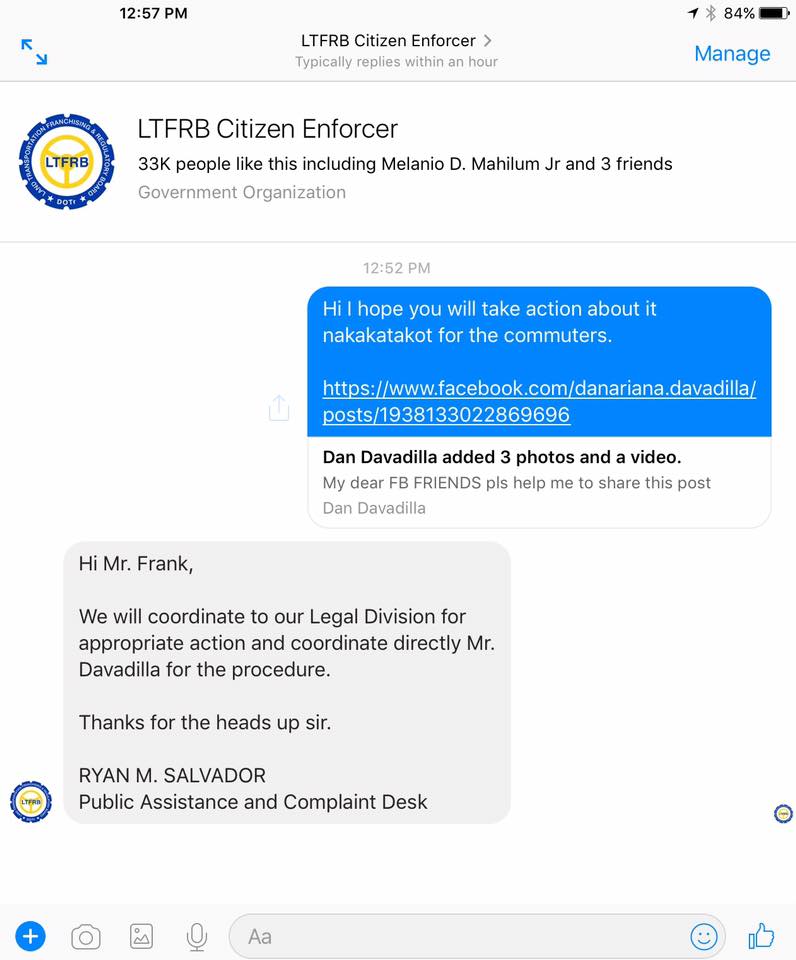 "How many more people could be victimized by these guys in 15 to 20 days?" he expressed disgust after hearing the news.