Teen exposes boyfriend's reaction after she told him she's pregnant
Pregnant teen exposes boyfriend's suggestion to abort their baby
Teenage Pregnancy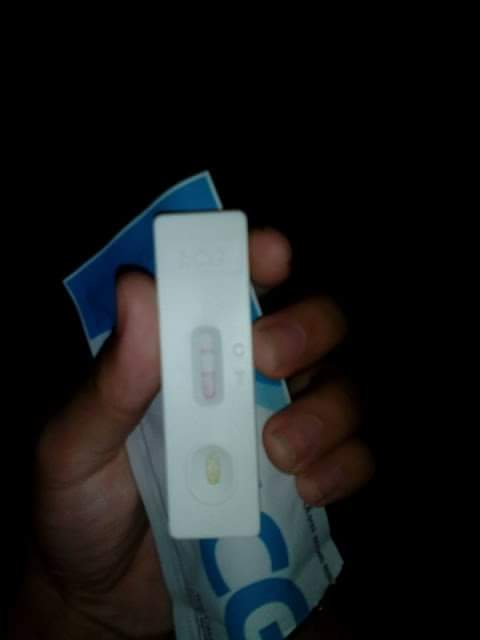 As of July 2016, Philippines has emerged as the only country in the Asia-Pacific region where teenage pregnancy rate rose over the last two decades. Statistics showed that Filipino girls aged 15-19 make up 10% of the total Philippine population of 100 million. Shocking enough, one out of 10 of them has already given birth and/or is pregnant.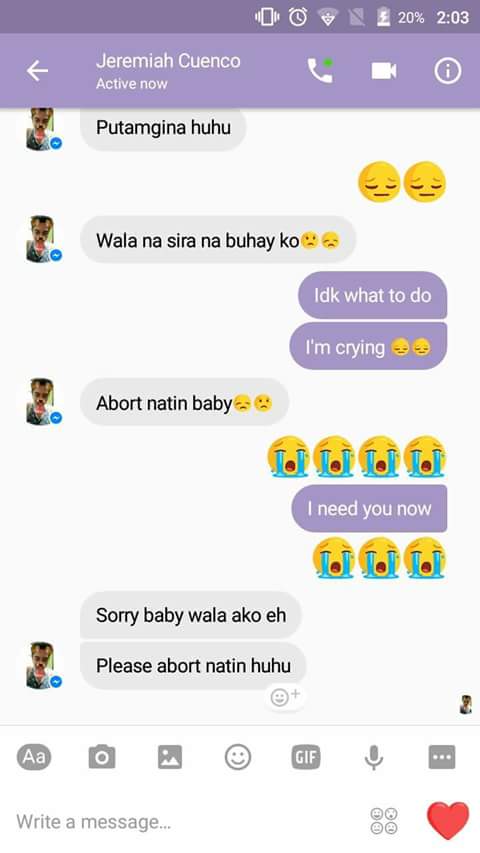 And this recent Facebook viral post of Ninja Pepe is no different.
A teenage girl came up to the page's admin and laid down her story. With an intention to spread the news and make the boyfriend realize his mistakes, Ninja Pepe shared it to its almost 220,000 following.
Today, it has reached almost 10,000 reactions and 18,000 shares.
What really happened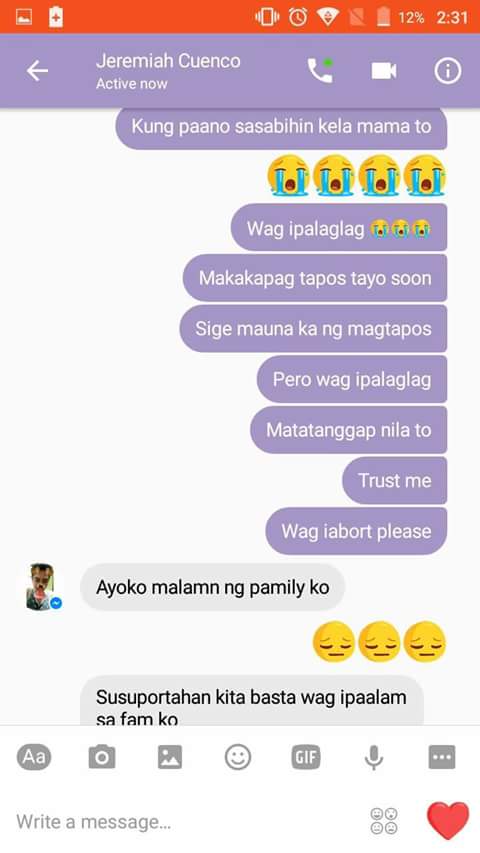 The numbers are enough to reach the guy's party, whom Ninja Pepe named Jeremiah Cuenco. In the said post, a pregnancy kit showed two lines, meaning pregnant, was presented. As for the receipts, the still unnamed woman took screenshots of their recent conversation.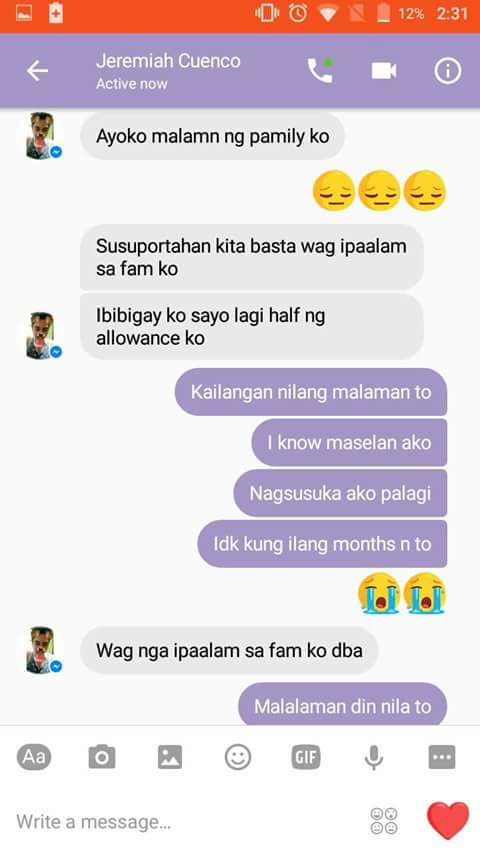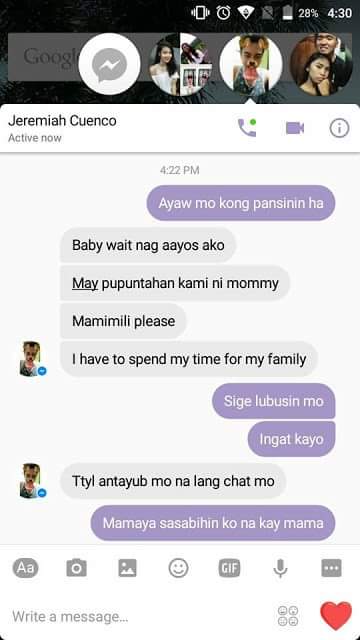 Boy, this caused me a migraine. At a young age, this boy wanted to abort the baby. Even if it's not yet fully developed, that is a life!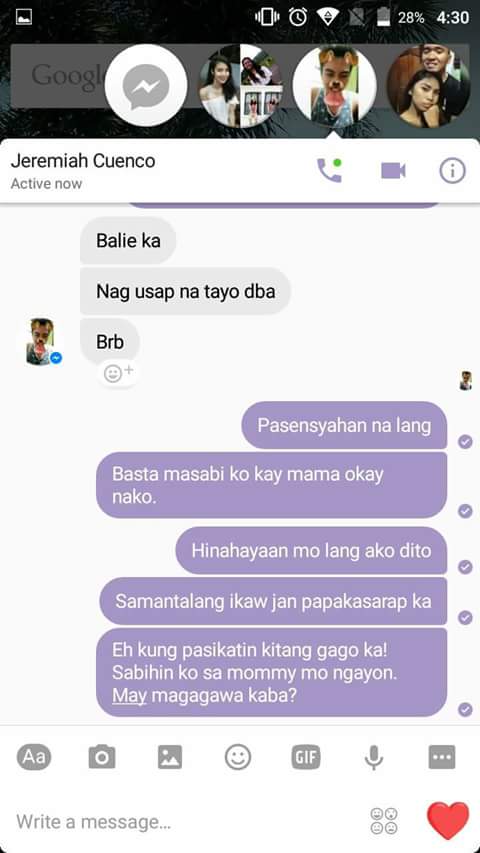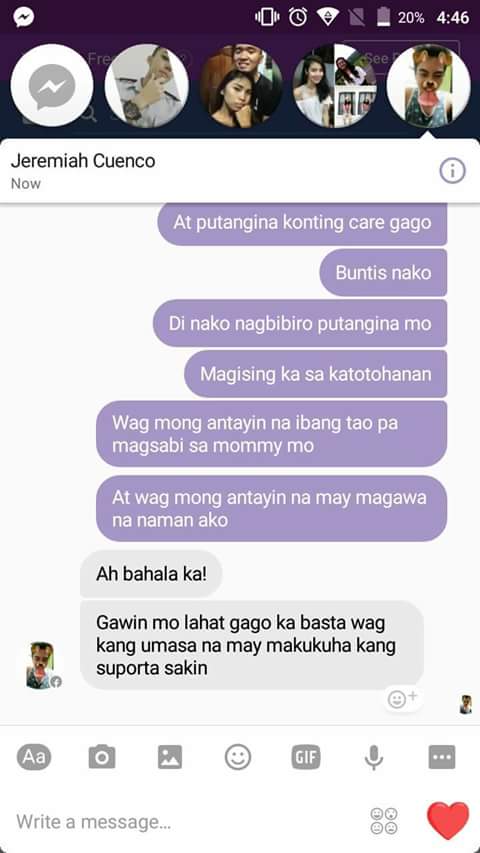 Guy's mom is #shookt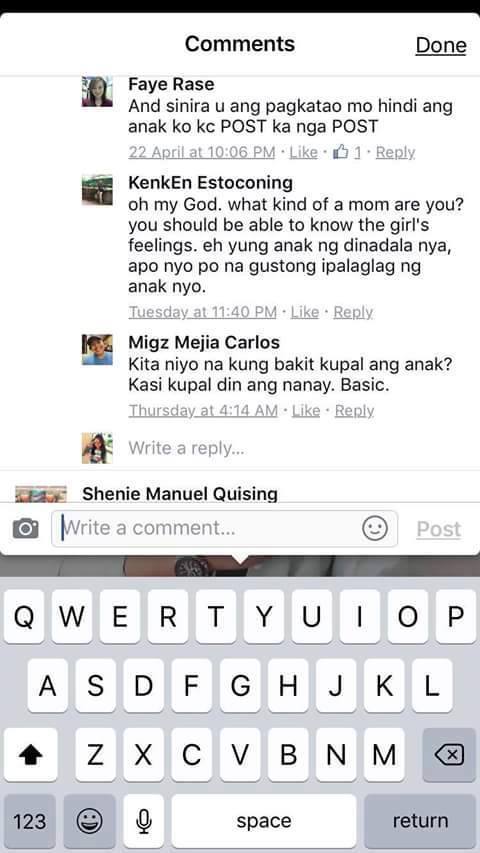 The guy's mother goes up against the Page's admin and he (or she) is feeling generous to post it in the comment box. The mother went berserk claiming that the post damaged her son. She also pointed fingers to the girl saying that she already warned her to leave her son alone and everything was the girl's fault.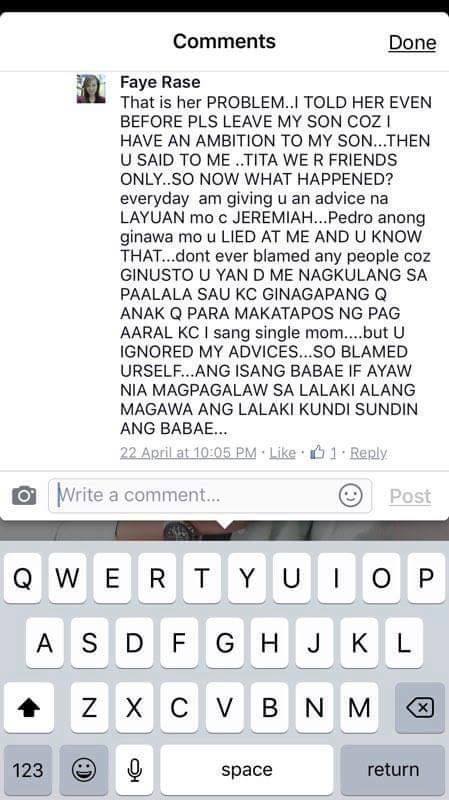 Netizens react
The post gained mixed reactions from the netizens. Many took the girl's side but some were not pleased with her "Pasisikatin kita" statement.