A male netizen named Clint Rematado Gardose shared how he was publicly criticized by his fellow passengers on a jeepney for smelling like burgers.
What the teenagers didn't know is that Gardose has an inspiring story behind his scent.
When someone encounters another person, one of the first things that they notice is the person's smell, whether they wore perfume or not.
Some people smell good as they are wearing an addicting scent of perfume or if they have a bad odor.
However, a man named Clint Rematado Gardose shared how he became a topic of his fellow passengers who turned out to be teenagers. The reason? His smell – which turned out to be a scent of burgers.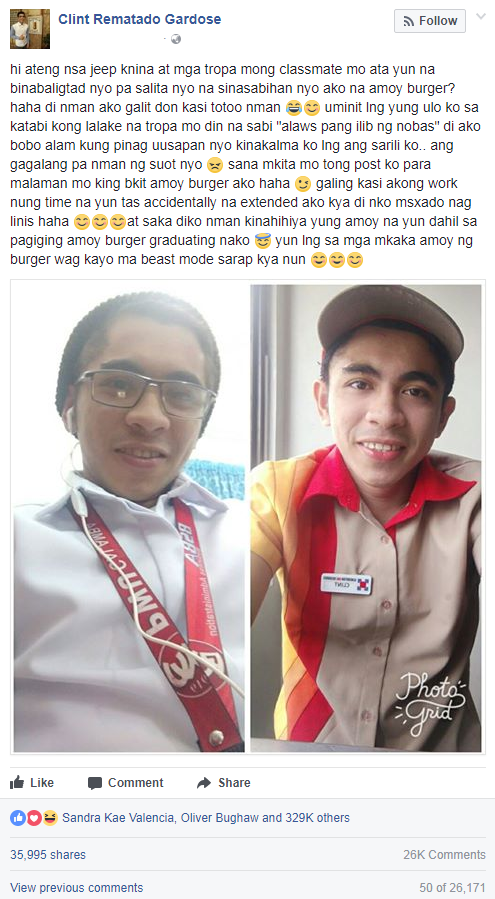 Read Gardose's story below:
"hi ateng nsa jeep knina at mga tropa mong classmate mo ata yun na binabaligtad nyo pa salita nyo na sinasabihan nyo ako na amoy burger? haha di nman ako galit don kasi totoo nman."
According to him, the youngsters were having a secret conversation about him through saying other words backward.
"uminit lng yung ulo ko sa katabi kong lalake na tropa mo din na sabi "alaws pang ilib ng nobas" di ako bobo alam kung pinag uusapan nyo kinakalma ko lng ang sarili ko.. ang gagalang pa nman ng suot nyo."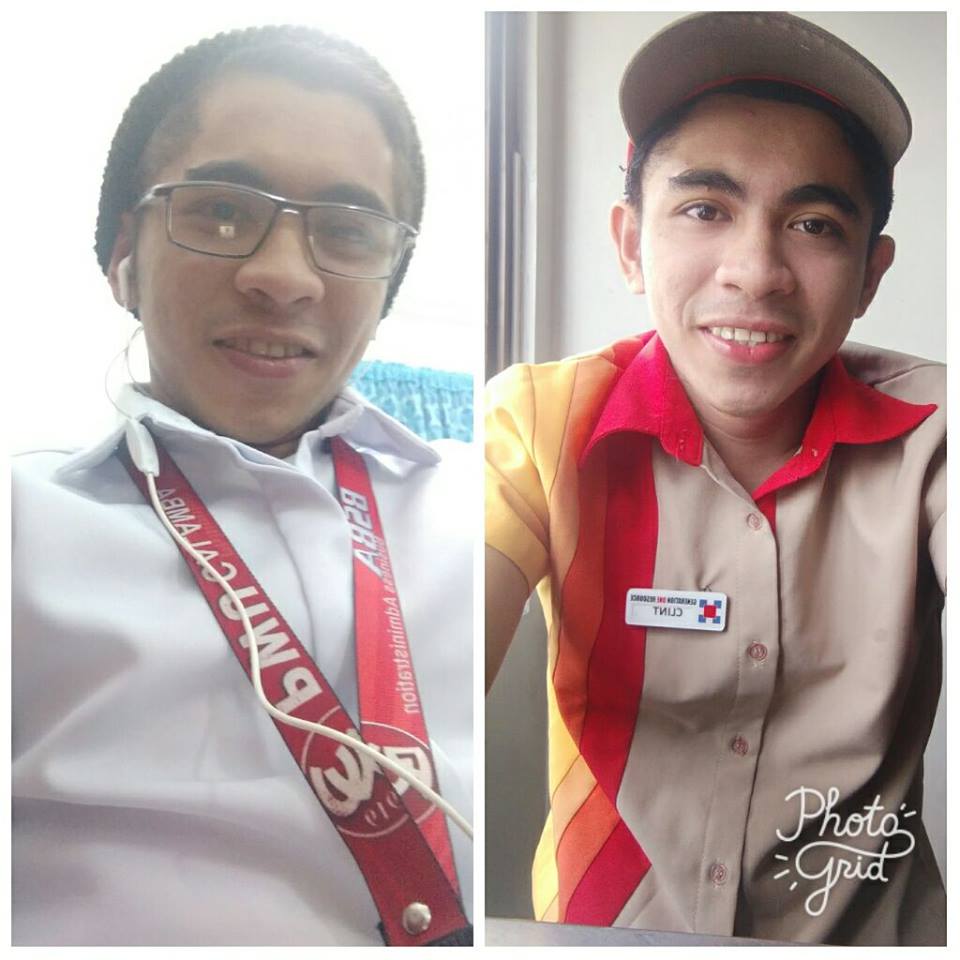 What made him furious was the comment of her companion saying he couldn't afford to buy himself soap. Through his post, he explained why he smelled of burgers.
"sana mkita mo tong post ko para malaman mo king bkit amoy burger ako haha galing kasi akong work nung time na yun tas accidentally na extended ako kya di nko msxado nag linis haha."
Gardose revealed that he was a fast food crew, who had just finished his work. Also, he was never embarrassed by whatever he smelled of.
"at saka diko nman kinahihiya yung amoy na yun dahil sa pagiging amoy burger graduating nako😇 yun lng sa mga mkaka amoy ng burger wag kayo ma beast mode sarap kya nun."
Apparently, the same job was the very reason why he succeeded his studies and is now a graduating student.
Meanwhile, the netizens who had read Gardose's post defended him and said that he doesn't have to be embarrassed whether he smelled like burgers as it was a scent that came from a delicious food.
At the end of the day, people shouldn't be judged based on their scent as there might be a reason for such. People have different stories, and whatever their stories are, they should be respected equally like others.
What are your thoughts on Gardose's experience? Share your opinions below!