Filipino basketball player Ricci Rivero has responded in a humorous way to the recent accusations regarding his laundry habits.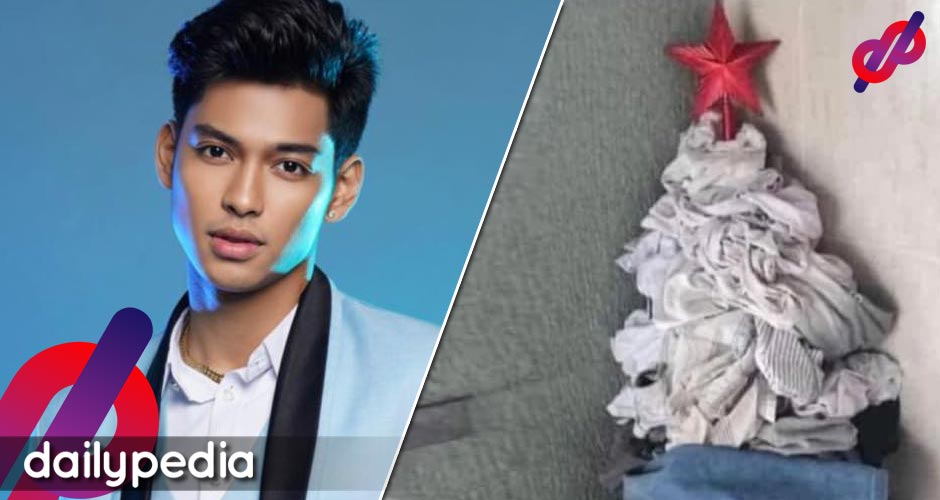 The controversy arose when his ex-girlfriend, Andrea Brillantes, hinted that Ricci hadn't washed his clothes for an entire year.
Initially dismissing the claims as baseless, Ricci decided to inject some humor into the situation.
Amid rumors that he might be approached to endorse a laundry detergent, Ricci took to social media on November 14 to share a Christmas Tree made entirely of unwashed clothes, captioning it with, "Feeling the holiday spirit already."
While the post received a mix of reactions from netizens, with some questioning why Ricci seemed proud of the accusations against him, it appears that he is taking the situation in stride and turning it into a playful joke.
Adding to the jest, Ricci's girlfriend, Leren Mae Bautista, joined in on November 10, teasing him about an upcoming basketball game in the Philippine Basketball Association (PBA). Leren shared a video posted by Ricci's brother, Prince Rivero, where Ricci humorously pretends to fold imaginary clothes while on the basketball court.
"Hahahahahaha! 'Wag ka maglaba, ako na," joked Leren.
Recent reports also suggest that Ricci is in talks to become an endorser for a detergent brand. If true, Ricci's lighthearted response to the situation may prove to be a smart move, turning a moment of controversy into a creative and potentially lucrative opportunity.