On August 10, netizens reacted to Vice President and Department of Education Secretary Sara Duterte admitting her lack of 'education background' to lead the government body.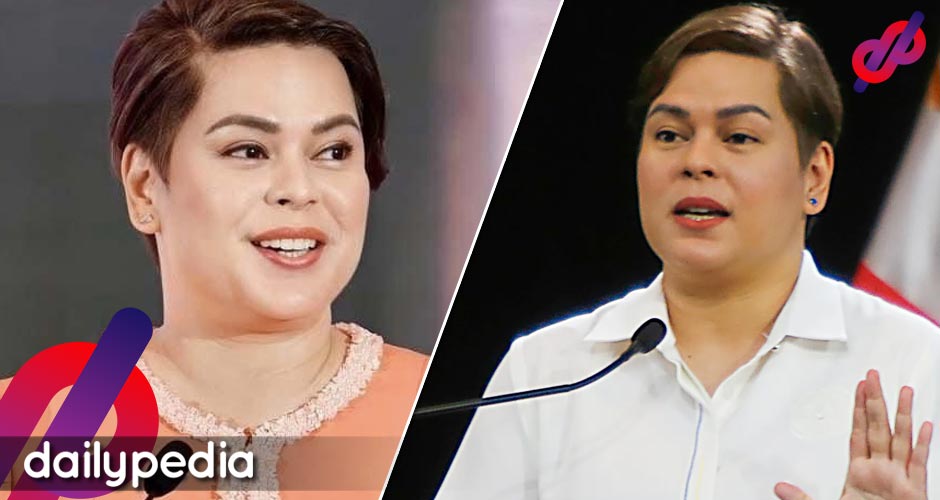 During her speech at the launch of the adjusted K to 10 curriculum in Pasay City, Duterte admitted that she could not personally review the revisions due to her lack of 'education background.'
She recounted how she caused stress to the DepEd Undersecretary, Gina Gonong, heading the Curriculum and Teaching Division of the department.
"I felt guilty kasi alam ko na isa ako sa nag-cause ng stress sa kanya, because I do not come from the education sector, I don't have an education background so I cannot review what they are doing."
Her admission caused reactions from netizens on social media, with many questioning her qualifications for the government position.
Perhaps the most unqualified (and also most anti-teacher) Education Secretary ever in Philippine history https://t.co/CDZcLL8XFg

— Tonyo Cruz (@tonyocruz) August 10, 2023
Education sec who needs to be educated about the education sector and the education crisis. On the job training yarn? https://t.co/8BSABrjy0H

— JC Punongbayan, PhD (@jcpunongbayan) August 11, 2023
I think it would have been better if she declined the post in the first place and let real educators address the education crisis in this country. https://t.co/rw70OWfqwW

— JR Santiago (@oslecjunior) August 11, 2023
https://twitter.com/jmrscsclll/status/1689948039459569664
So pwede akong maging DepEd Secretary???! Math problems tayo daily. https://t.co/yJDAnoR1hW

— Rod Magaru (@rodmagaru) August 11, 2023
Others noted her 'incompetency' for the government position.
Ba't kasi tinanggap niya ang appointment kung wala naman siyang alam sa edukasyon? Ba't di siya mag-resign? Dahil sayang ang 150 million confidential fund na hindi naman kailangan ng DepEd? Kawawa ang teacher at mga bata, di alam ni SWOH ang kanyang ginagawa. https://t.co/v7iMl8AzRh

— Jerry B. Grácio (@JerryGracio) August 11, 2023
Doesn't she think it's about time to give up that position and hand it over to someone who actually knows what they're supposed to do? https://t.co/qUb9c9nH5f

— Jojo Clemente (@jclem3) August 11, 2023
Other netizens remarked that VP Duterte should resign and hand over her position to someone more qualified.
Then girl step down. https://t.co/fLcovNhxSj

— Jai Cabajar (@jaicabajar) August 11, 2023
Hahaha i love this present government. It's so incompetent and they know it. https://t.co/PMhfQpq9mn

— Nix (@macronikki) August 11, 2023
Ang maganda kay Sara, aminado siya na incompetent siya to lead the Education Department.

— Jerry B. Grácio (@JerryGracio) August 11, 2023
As for the adjustments, DepEd confirmed that it would cover education for students from kindergarten to Grade 10, addressing the issues in the current curriculum, such as congestion of content, 'misplaced prerequisites,' and addressing the 'imbalance of cognitive demand.' 
Pilot enactment starts in the upcoming school year in selected grade levels and schools that DepEd is yet to identify. The formal implementation would be in phases, beginning in the school year 2024 to 2025 until 2028.