Ogie Diaz, Leah Navarro, Teddy Casiño, and other personalities pounced on Larry Gadon, a newly appointed member of the Palace, after expressing his intention to submit a motion for reconsideration following his disbarment by the Supreme Court.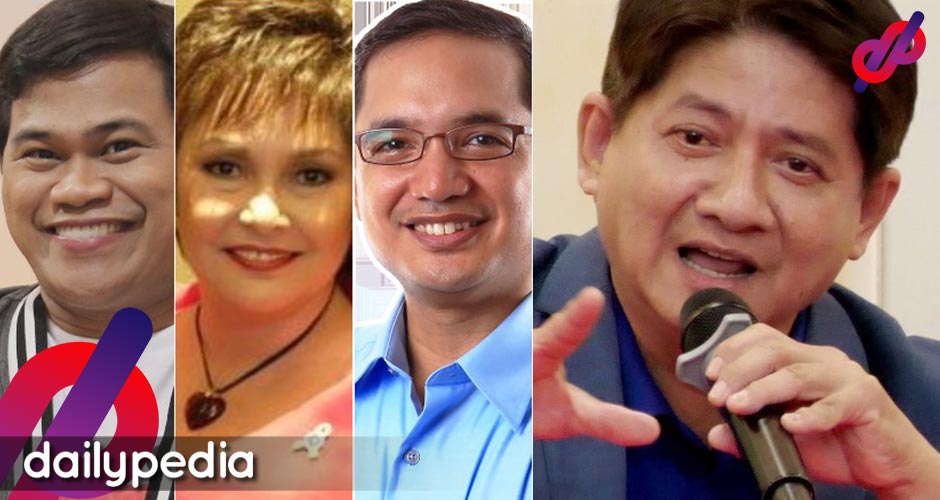 Gadon believes that the punishment imposed on him is excessive.
Appointed by President Ferdinand 'Bongbong' Marcos Jr. as the Presidential Adviser for Poverty Alleviation, Gadon stated that he intends to address his disbarment as a personal issue.
"My remedy and reaction to this is to file a motion for reconsideration on the ground that the penalty is too harsh for the alleged cause," said Gadon on June 27 after being disbarred by the SC.
According to Gadon, his 'alleged cause' for disbarment was his widely shared outburst against journalist Raissa Robles, where he accused her of spreading falsehoods about Marcos.
In 2022, the Supreme Court had suspended Gadon due to his conduct towards Robles.
Subsequently, the Court made the decision to disbar him after determining that the video clip in question was 'indisputably scandalous' that it discredits the legal profession.
Ogie Diaz, Leah Navarro, Teddy Casiño, and other crtics wasted no time attacking Gadon.
Pag pinagbigyan ka, yung supreme court ang pinagmukha mo namang bobo at ikaw ang pinakamatalino sa kanila. https://t.co/0JUVn4Fa3G

— ogie diaz (@ogiediaz) June 28, 2023
Someone who does not deserve to be an officer of the court (that's what lawyers are) does not deserve to be a member of the president's cabinet, too. Makes sense, right? Otherwise ang sinuka ng Korte ay parang kinain ng Palasyo. pic.twitter.com/ivpoMTzaDj

— Teddy Casiño (@teddycasino) June 28, 2023
Congratulations, @raissawriter ! Justice prevailed! Gadon got his just desserts. https://t.co/hCO6l7emoH

— Leah Navarro (@leahnavarro) June 28, 2023
But you are dumb in the practice of law- ni di mo nga alam na kaya ka pala ma disbar sa mga pinag gagagawa mo eh https://t.co/v2KzasCJ0f

— kiko rustia (@kikorustia) June 28, 2023
"Pasalamat nga sila hindi ko sila pinapatay." (They should be thankful I didn't have them killed."
Dear fellow reporters, could you ask Gadon who "they" were? Who was he referring to? Thanks. https://t.co/iebN2Rwfbr

— Raissa Robles (@raissawriter) June 27, 2023
Gadon sought to diminish the significance of the Supreme Court's decision, asserting that his new role in the Palace does not require legal expertise.
"The position and the task given to me by the President do not require lawyering hence my suspension and disbarment have no effect on my appointment. I will just approach this issue on a personal concern, file a motion for reconsideration and proceed in facing the challenges of the job and aim to serve the public in my best capability," continued Gadon.
Gadon's use of offensive language is not confined to his altercation with Robles.
He had also directed insults and curses towards supporters of former Chief Justice Maria Lourdes Sereno when he filed an impeachment case against her in 2017.