Pinoy netizens were not too excited when the Palace announced on Monday that Larry Gadon, a lawyer who was previously suspended by the Supreme Court for verbally attacking a journalist, has been appointed by President Ferdinand 'Bongbong' Marcos Jr. as the Presidential Adviser for Poverty Alleviation.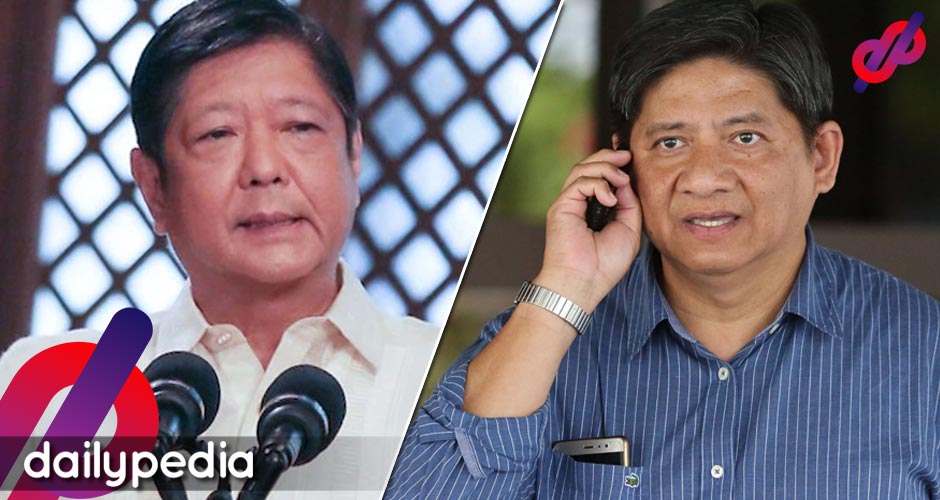 According to the Presidential Communications Office (PCO), Gadon will collaborate with governmental organizations and non-governmental organizations to tackle the underlying causes of poverty.
"President Ferdinand R. Marcos Jr. has appointed lawyer Lorenzo 'Larry' G. Gadon as Presidential Adviser for Poverty Alleviation. His appointment reflects the government's commitment to address one of the most pressing challenges faced by our nation," the PCO said in a statement.
Gadon has gained notoriety for using offensive language and verbally attacking various individuals and groups, particularly those who criticize former President Rodrigo Duterte.
Some of the people targeted by Gadon's verbal abuse include the person behind Pinoy Ako Blog Jover Laurio, and a member of the the youth group Millennial PH Aunell Ross Angcos.
Gadon's appointment did not thrill netizens too much owing to his history.
Naubusan ako ng mura. https://t.co/9vaW4kFPgu

— Demontitang Aczar [email protected] (@mrsunlawyer) June 26, 2023
The government you elect is the government you — DASURV. 😍 https://t.co/loyrGs2Ua1

— supernegatrona AKA pink 5 (@supernegatrona) June 26, 2023
FYI Larry Gadon literally said in an interview that he will annihilate the Muslim community. All. Of. Them. https://t.co/t7lX6496re

— AltABSCBN (@AltABSCBN) June 26, 2023
The President does not seem serious in lifting our countrymen out of poverty. Pasensya na.

The Cabinet already has Sec. Balisacan, a poverty expert and main author of poverty alleviation component of Philippine Development Plan.

How can Taylor Swift's team take us seriously? https://t.co/W5UrARDOoI

— Enrico Patiga Villanueva (@EnricoPatiga) June 26, 2023
Wow! This Blengbong govt is going to the dogs! Larry Gadon? The hilariously unfunny loser of a lawyer? Yeah, you're right, his appointment "reflects the govt's (LOUSY, UNSERIOUS) commitment" to address poverty. Nutribun, ₱500 ayuda, Kadiwa, Lab for All bus, atbp KAGAGUHAN! pic.twitter.com/TzOq3bk8XZ

— DAVAOMIGRANT (@nabunturanguy) June 26, 2023
He wasn't "controversial" when he was pushing state sponsored genocide of all Filipino Muslims? https://t.co/b1U85cf4LO

— Ang Dating Pilipinas (@DatingPilipinas) June 26, 2023
Ha ha ha ha. Biggest joke of the year! And it came from a President! https://t.co/wbH0U2j9dD

— SARCASTICO (@Rmp0302) June 26, 2023
Meanwhile, Marcos has reappointed Carlito Galvez, Jr. as the Head of the Office of the Presidential Adviser on Peace, Reconciliation, and Unity (OPAPRU). Galvez, a former Chief of the Armed Forces of the Philippines, initially assumed the position under the Duterte administration after retiring in December 2018.
Galvez's tenure at the OPAPRU was extended during the Marcos administration.
However, on January 9, Galvez was appointed as the officer-in-charge of the Defense Department until June 6, when President Marcos appointed Gilberto Teodoro Jr. as the secretary.