Alleged drug kingpin Kerwin Espinosa has recanted his sworn statement on Thursday, April 28; incriminating and implicating Senator Leila de Lima in illegal drug trade activities inside the New Bilibid Prison (NBP) during her days as secretary of the Department of Justice (DOJ).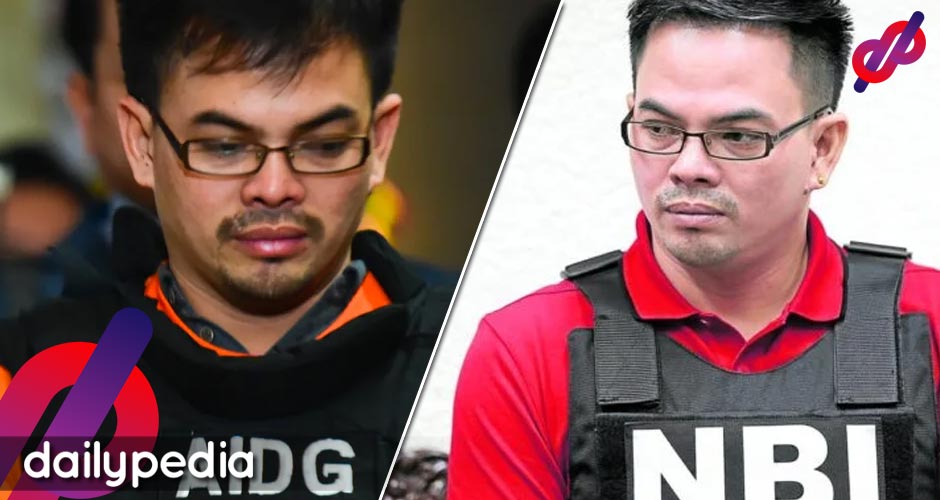 Espinosa retracted his statement after the National Bureau of Investigation (NBI) filed drug trafficking charges against him before the Department of Justice-National Prosecution Office (DOJ-NPS) in March 2021.
He filed a four-page counter-affidavit before the DOJ-NPS which said that he was only "coerced, pressured and intimidated, and seriously threatened by the police."
He said the NBI filed the case against him to make him cooperate with various testimonies.
"He has no other option but to invent stories for fear of his life and of his family since his father, then [Albuera, Leyte) Mayor Rolando Espinosa Sr., was killed on November 15, 2016 or just 18 days prior to the Senate hearing. Respondent was told to cooperate or else he and some members of his family will suffer the same fate as his father," he said.
"Finally, any and all his statements given during the Senate hearings, or in the form of sworn written affidavits, against Senator Leila de Lima are not true. He has no dealings with Sen. De Lima and has not given her any money at any given time. Any statement he made against the senator are false and was the result only of pressure, coercion, intimidation, and serious threats to his life and family members from the police who instructed him to implicate the senator into the illegal drug trade," he added.
An apology was also included in the statement.
"For this, [the] undersigned apologizes to Senator De Lima," it said.
Espinosa's decision to withdraw only proves that De Lima is innocent, said netizens.
Patunay lang ito na walang laman at gawa-gawa lang ang kaso laban kay @SenLeiladeLima. Malinaw rin na ang mga kasong isinampa ay kapritso lang at paghihiganti. Free Leila now! #FreeLeilaNow https://t.co/6LBoRnaKgQ

— Chel Diokno (@ChelDiokno) April 28, 2022
Free Leila now. The whole thing was a set up, a lie. And senator and congressman who participated in the lie should not be voted into office. #FreeLeilaNow pic.twitter.com/550OERZSWJ

— Jim (@Jimparedes) April 28, 2022
Gusto kong idemanda ni Sen. de Lima ang lahat ng mga blogger na nanira sa kanya. Nagtatago ba kayo ng mga resibo?

— Miyako Izabel (@sejoalzir) April 28, 2022
Ngayong binawi na ni Kerwin Espinosa ang lahat ng mga paratang laban kay Senator Leila De Lima, dapat palayain na si Senator Leila — now na!

Sinabi mismo ng aminadong drug lord na walang katotohanan ang mga paratang laban kay Senator Leila. Patunay na gawa-gawa ang mga ito. pic.twitter.com/0I5Y2m0So6

— Kiko Pangilinan (@kikopangilinan) April 28, 2022
We've always known that Leila de Lima is innocent. The lies against her have not only resulted in years of unjust incarceration but have also deprived Filipinos of a worthy senator.

Set Leila free and re-elect her to the Senate!

— Pilo Hilbay (@fthilbay) April 28, 2022
#FreeLeilaNow pic.twitter.com/TQS7Ii7dBf

— Walden Bello (@WaldenBello) April 28, 2022
Senator Leila was in prison for 6 years, disallowed to even talk to the media in court visits, isolated from the rest of the world.

All because Duterte wanted to silence her from exposing to the world that Duterte is murdering Filipinos with impunity.

FREE LEILA DE LIMA NOW!😡

— Mister Tampalpuclyde #NeverAgain #Neverforget (@claudiopoy) April 28, 2022
Makakalaya si Leila De Lima at sasama sa Miting de Avance. MANIFEST

— Reb Atadero (@rebranger) April 28, 2022
Senator Leila De Lima is NOT convicted, she was detained.

De Lima acquitted in 1 of 3 drug cases. Charot! pic.twitter.com/tlH2x5CRcH

— Charot! (@IamCharotism) April 28, 2022
However, since Espinosa wasn't used as a witness by the prosecution, his withdrawal wouldn't do much to affect De Lima's case, said the DOJ.
The NBI complaint stated that Espinosa, along with other persons, dealt several kilos of shabu through cellphone with other convicted drug lords. Espinosa previously claimed De Lima was receiving protection money from drug traders inside the NBP. The senator denied the charges citing political persecution.
"The complainant must rely on the strength of its own evidence and not on the basis of Espinosa's alleged admissions outside of Court which the complainant itself admitted…as his 'extrajudicial confess,'" his counteraffidavit stated.
The Regional Trial Court of Makati City already dismissed drug charges against Espinos and others due to insufficient evidence.