These films are the shining inheritance of GMA Films to the local cinema, albeit its continued descent to oblivion.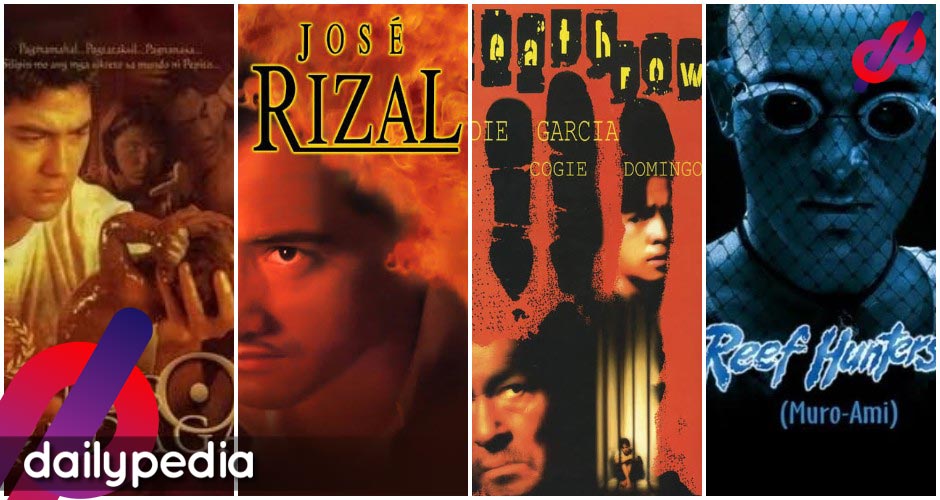 There was a time when GMA Network's own film production arm was en route to becoming one of the country's premiere film producers. 
There were years when it rivaled local giants in producing the most films. In 1997 and 1998 alone, the outfit released 20 full-length features. During its busiest years, GMA Films gave birth to some of the most stellar cinematic pieces of the late '90s and early 2000s.
Bagong Bayani (1995).
Starring Helen Gamboa, this Tikoy Aguiluz-directed film is underrated of the two films made to tell the story of Flor Contemplacion, the other being the one starred by Nora Aunor in the title role. 
This take is a hybrid of dramatization and documentary, and it delved deeper into facts that its commercially-successful counterpart missed. Critics hailed the film as one of that year's best films.
Sa Pusod ng Dagat (1998).
Following the story of a man who grew up learning his mother's job as a midwife, and eventually inheriting her responsibility as the only midwife to their island community. Sa Puso ng Dagat is a coming-of-age drama that eloquently tells a tale of acceptance and self-discovery. 
Starring Jomari Yllana, the film made it to various International Film Festivals around the world and was submitted as the country's entry to Oscars Best Foreign Language film category.
Jose Rizal (1998).
Perhaps, there is no other Rizal film that is celebrated as much as GMA Film's Jose Rizal is. 
Directed by the award-winning filmmaker, Marilou Diaz-Abaya, Jose Rizal follows the national hero's final years, from his imprisonment to his execution in Bagumbayan.
The film won 17 awards at the 24th Metro Manila Film Festival awarding ceremony. Cesar Montano, who played the title role, received a FAMAS Best Actor trophy for his exquisite portrayal of the role.
Saranggola (1999).
This MMFF Best Picture-award-winning film follows the relationship of a former cop and his son who witnessed him accidentally killing a kid. Lester Llansang, who played as Davao's son, received a FAMAS Best Child Actor trophy for his role. 
The film was submitted as the country's entry to the Oscars Best Foreign Language film category.
Muro Ami (1999).
Muro-Ami won 13 of its 14 nominations at the 25th Metro Manila Film Festival. 
The film follows a fisherman, Fredo, who commanded his children-employing ship with brute and arrogance. 
Directed by Marilou Diaz-Abaya, Muro-Ami remains among GMA Film's most critically-acclaimed features to date.
Deathrow (2000).
This award-winning Joel Lamangan film explores the politics and drama of the local justice and penal systems. 
The film is an entry to the 2000 Metro Manila Festival, where it won various major trophies, including Eddie Garcia's Best Actor Award. Garcia also scored Luna and Urian Best Actor trophies, for his exemplary performance in the film. 
At the 23rd International Festival of Independent Films in Brussels, Belgium in 2001, the film won the Prix Du Meilleur Film Engage au Service d'une Cause (Prize for the Best Committed Film Championing a Cause).
Which of these films do you still remember? Don't forget to share your thoughts and recollection in the comment section.