Civic leader Samira Gutoc resorted to tears after claiming that the youth had abandoned her due to recent political choices.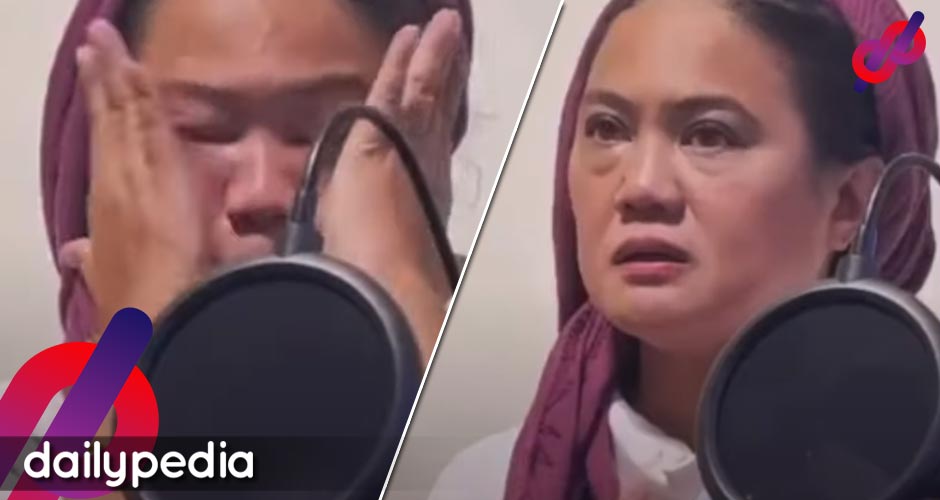 Gutoc said she had dedicated her "heart and soul" to the younger generation, making their decision to desert her all the more painful. In a viral video, she is seen crying while talking about how much pain she's dealing with.
Gutoc said she never lost her principles despite her questionable political moves and will always be against corruption.
"Hindi ako nawala sa prinsipyo ko. Politician ako pero I will stand against corruption, I will stand against what's wrong pero I have to win. I have to win an election tas iniwanan ako ng mga kabataan," she shared.
Her efforts were wasted as her path to becoming a senator is now more blurry than ever.
"I gave my heart and soul to the youth. Sabi ko, I represented you in everything and this is what I get for representing you, for being honest, for being everything that is hated," she added.
She first ran for Senate under Otso Diretso but failed miserably. Her initial plan for the 2022 elections was to run with Vice President Leni Robredo but Aksyon Demokratiko gave her an offer she can't refuse.
Gutoc later reasoned that she went with Mayor Isko Moreno to escape her old party's "echo chamber".
She was known as a critic of the Duterte administration but flipped when Moreno expressed his president's support.
Samira made her choice. Her choice made her do things that run counter to the principles she supposedly stands for. Even for advocates, we have our minimums. She went even lower. So it's a NO for me.

— elizabeth angsioco (@bethangsioco) March 15, 2022
At the end of the day, Gutoc can't blame anyone but herself.
Just to be clear, yung youth na naka suporta sa yo dati, di nila alam na lilipat ka. Kahit sila nagulat. I'm sorry you feel this way now. But it's a NO for me.

— PinoyAkoBlog (@PinoyAkoBlog) March 15, 2022
Te @GutocSamira, knows naman namin na mabuti kang tao. Pero huwag mong sabihing iniwanan ka ng youth.

May ginawa ka at hindi ka ginawa kaya ayan magisa ka na lang diyan. Isa ka sa inaasahan naming oposisyon pero nandiyan ka kay budget duterte. What would you expect?

— AltABSCBN (@AltABSCBN) March 15, 2022
Don't blame people for abandoning you. You abandoned them first when you aligned yourself with a Duterte enabler and a Marcos apologist for the sake of your ambition. Is that what you want to teach young people?

You've made your bed. Now go lay in it.https://t.co/BXPuLMFp4z

— JR Santiago (@oslecjunior) March 15, 2022
Moreno's camp has also taken shots at Robredo on multiple occasions and Gutoc not doing anything about it only worsens her situation.
I pity you, but you need to be accountable for your actions. You shifted loyalties, stood idly by as your candidate maligned VP Leni and your former partymates. Now that the groundswell has intensified and the youth bloc formidable, you claim you were abandoned. No bestie.

— Claudiopoi #NeverAgain #Neverforget (@claudiopoy) March 15, 2022
Naawa ako kay Samira Gutoc. Iniwan sya ng mga kabataan not because she joined Moreno's slate. It's because she stood silent and turned blind eye while Moreno slandered her former allies and became open to a Duterte endorsement. https://t.co/iGz238PNJk

— scottify (@scottmarttin) March 15, 2022