Netizens were left enraged after a woman broke quarantine to party in the Poblacion district then tested positive for the coronavirus afterward.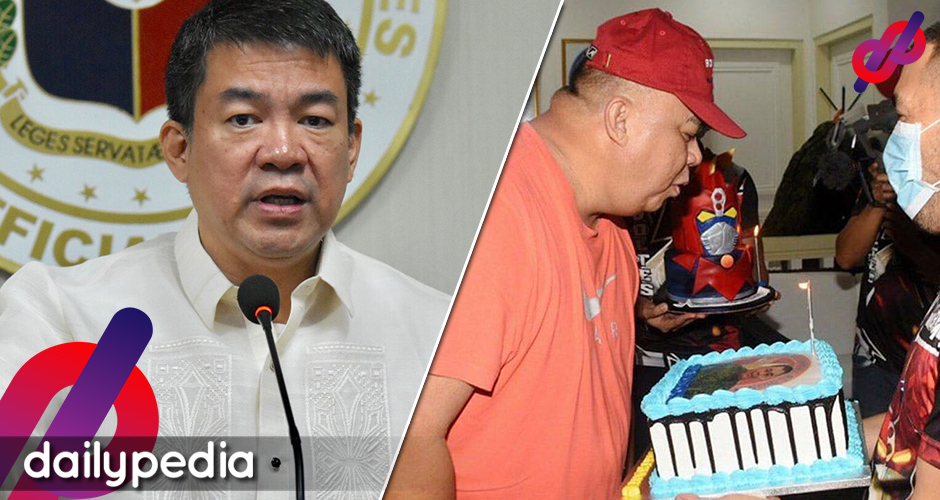 The Department of Tourism was able to identify the 'Poblacion Girl' as Gwyneth Anne Chua.
Her breaking health protocols reminded the public of two public officials who previously took a fair amount of bashing for doing what she did.
Last year, Sen. Koko Pimentel III and former PNP chief Gen. Debold Sinas made the headliness for flouting COVID-19 health measures.
In March, Pimentel brought his pregnant wife to the Makati Medical Center and later found out that he was positive for the virus.
The hospital slammed Pimentel for putting its employees at risk. The senator apologized but was still ridiculed on social media.
Shortly after, Sinas celebrated his 55th birthday while Metro Manila was under ECQ—the type of lockdown which prohibits mass gathering. Photos show Sinas' "mañanita" was full of people having fun together. Only a few were seen wearing face masks.
Sinas also apologized but maintained the party-goers committed no violations. His refusal to step down from his position had people calling him shameless.
Pimentel received a complaint from the Department of Health for violating RA 11332 or the Mandatory Reporting of Notifiable Diseases and Health Events of Public Health Concern Act.
Anyone deemed a danger to public safety will be penalized P20,000 to P50,000 or imprisoned for up to six months.
Luckily for Pimentel, the Department of Justice dropped the complaint due to lack of probable cause. Pimentel argued that the complaint was "fatally defective."
According to the PNP's investigation, Sinas and friends committed neglect of duty and misconduct for the gathering.
However, Sinas eventually became PNP chief and is now an undersecretary at the Office of the President.
Netizens still haven't forgotten about what Pimentel and Sinas did.
Huwag kalimutan na bago nagkaroon ng Gwyneth ay mayroon ng Koko at Debold!! pic.twitter.com/OlKwByUyJO

— Dan Yang (@nayangab) January 3, 2022
Colleague na nanggigigil kay Gwyn C. Tapos nung binanggit ko si Koko at Debold biglang tame ang reaction. Sabi ko: kita mo biased ka. 😂

— Ma'amSyj🇵🇭 (@MaamSyj) January 3, 2022
https://twitter.com/mishalud/status/1477882796429692928?s=20
Dapat inisip ni Gwyneth that she is a "Chua and not a Pimentel"😂

— Tatang Onyok ( Official ) (@jon_canete) December 31, 2021
Before Gwyneth Chua, there was Sen. Koko Pimentel who went to a hospital despite being COVID positive. I'm sure many of the rich and privileged also got away with things like these.

— Vianx (@hellovianx) December 30, 2021
Gwyneth Chua/Poblacion Girl, and Koko Pimentel are examples of the WANG WANG culture PNoy fought against! Because Duterte himself enjoys this, he has encouraged it at the cost of the Filipino people. The rich get away scott free, and hungry quarantine violators get murdered.

— Endeavor-san (@SanEndeavor) December 31, 2021
Yes, Gwyneth should be held accountable but I wouldn't resort to cyber bullying. Malas niya at siya ang napangalanan but there are many more like her.

Hindi lang siya ang may kasalanan kundi ng buong sistema: koneksyon, kakilala, pera – privilege.

— Mikoy Morales (@MikoyMorales) January 3, 2022