Netizens couldn't help but think that comedienne Noeme 'Mahal' Tesorero's visit to her friend Allan 'Mura' Padua had some kind-of-a -premonition.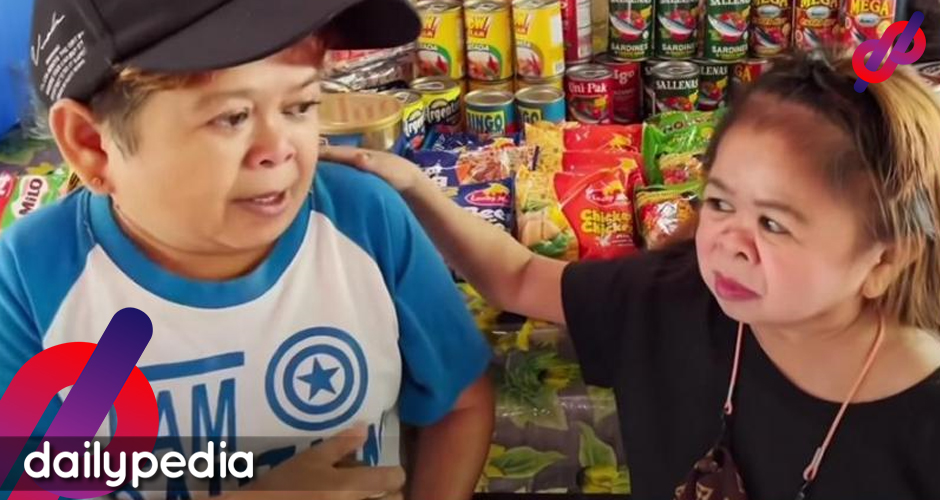 Mura, who became jobless amid the pandemic, was recently visited by his long-time on-screen partner Mahal before passing away at 46.
Mahal donated goods to Mura, and they both had a great time together.
In the video, Mahal mentioned [at least] if something would happen to her–she managed to help her friend.
"Kapag halimbawa, nawala ako sa mundo, mayroon akong konting naitulong sa 'yo," she said.
Mahal died on August 31, as announced by her sister on social media.
Netizens got struck by what she said and gave their respects.
wtf mahal died???? so her last mission was to help mura?

— ًsam (@SKZ0NES) August 31, 2021
maybe mahal's last mission is to visit mura :<

— miro (@AlmhirJ) August 31, 2021
It seemed like Mahal's destiny was to see an old friend before her passing.
https://twitter.com/romacarleee/status/1432739737178030091?s=20
Was it a premonition that she will be joining our Creator in heaven when she reunited with Mura?

RIP, MAHAL! THANK YOU FOR ALL THE LAUGHTER.

— 달콤한 이모 (@Janina_Mei_Xi) August 31, 2021
https://twitter.com/Lyzhiii/status/1432730083282743299?s=20
I just saw videos of Mahal and Mura reunion last week and this news happened. It's like her last mission was to reunite with Mura and make him happy. 🥺

RIP MAHAL

— Rain (@iamraine_) August 31, 2021
https://twitter.com/richdawnz/status/1432695990847369217?s=20
https://twitter.com/AbdulMalicNoor_/status/1432708576041111557?s=20