Facebook user Jayden Shimata uploaded the full conversation between him and a then-friend who asked to commission him to write her research.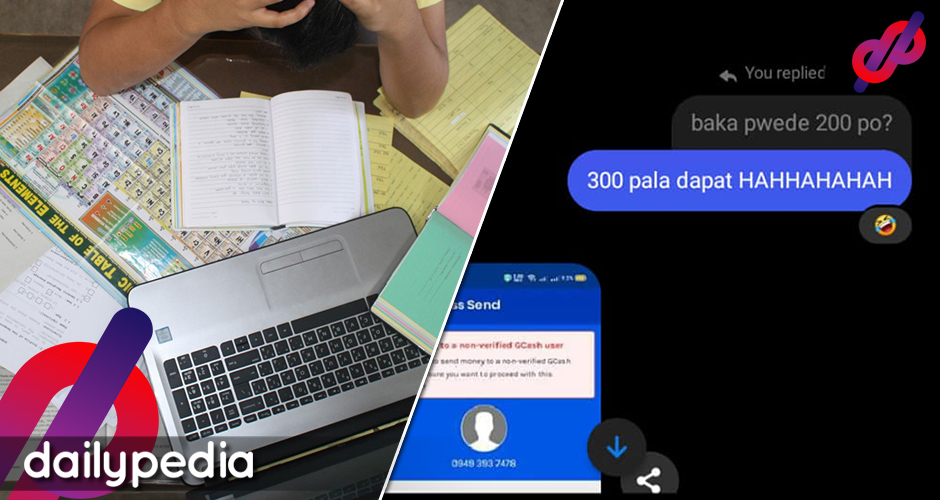 In his post, he stated that his situation aims to make people aware that there are types of people who would act more hostile even if they're the ones who won't pay for the services they received.
"Beware po sa ganitong klase ng tae- I mean, tao, na ayon, mas matapang pa kesa sayo pag nasisingil," he wrote in the main post.
He added that the girl's school and teachers have nothing to do with the situation, so he hopes netizens won't involve them.
It started as the certain Jaciel informed Jayden that someone told her about his skills in writing research papers.
After he asked about the topic she's going to write about, she admitted that she still doesn't have one in mind.
Jaciel proceeded to ask him what he thought the best subject was.
If Jayden was a bit unsure about helping his friend, his interest sparked when she offered to pay him.
They continued their conversation as Jayden started asking for more details about the paper that was needed to be written.
Jaciel was beginning to be demanding as she was trying to rush Jayden to meet her teacher's deadline. However, she also wanted to make sure that everything was done properly.
In the caption, the latter admitted that he felt pressured as she made him do his work faster.
After finishing three chapters, Jayden set his price at Php300. He admitted that he's not knowledgeable when it comes to the pricing of the service he did for Jaciel.
However, the latter asked for a bargain price of Php200 whine the netizen agreed to as he can still pay his graduation fees with that amount.
He even disclosed his needs to the client, who promised that she would pay him when her mom gave her money.
Jaciel started to ignore his messages, and he kept reminding her of the pending balance.
After weeks of ignoring him, Jaciel finally replied and told him to calm down as it is worth "only Php200."
She also started accusing Jayden of embarrassing her.
Her chats slowly became more aggressive, and she even tried gaslighting the netizen for allegedly shaming her.
The two continued arguing in the next screenshots.
Jaciel described Jayden as "cheap" for making the Php200 a big deal.
She also blamed him for the barely passing grade she got for her research.
Jayden then warned her that if she failed to pay the money by 5 PM that day, he would make a public post about her. However, she remained unbothered.
Jaciel's boyfriend then messaged him using her account saying that he would be the one to pay for the money his girlfriend owed.
When the Php200 was finally paid for, the boyfriend suddenly became aggressive and told Jayden to shut up.
The post has now reached more than 35,000 shares on Facebook.