One of Joey de Leon's recent Instagram posts has people wondering whether Senate President Vicente "Tito" Sotto III is a hundred percent certain on running for the vice presidency in next year's national elections.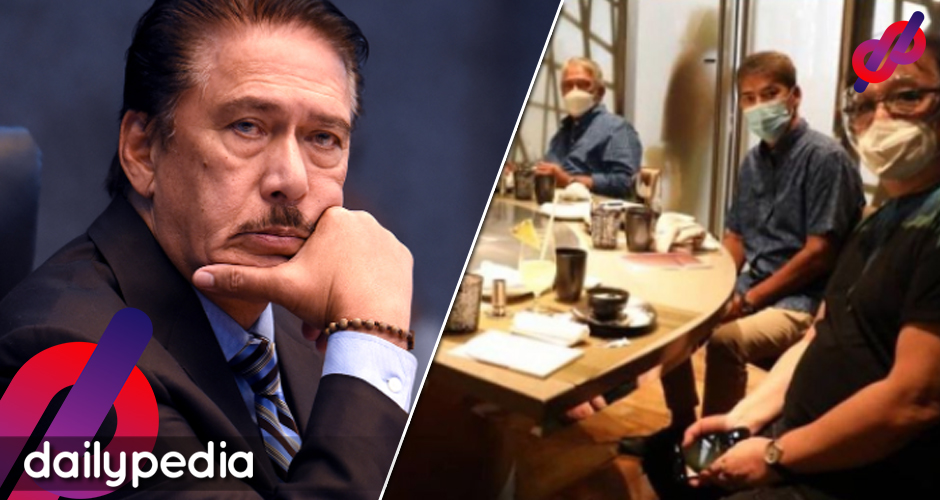 De Leon uploaded a photo of him together with the senator and his brother Vic Sotto.
"Nag-meeting TVJ kasama TV (Tony Jeny) pero kulang ng isang "V"
"Baka yun pinag-meetingan. V for Vice-President ? From SP to VP? Hmmm well, Abangan…" captioned De Leon.
Many were surprised, and many weren't. Sotto has mentioned before that he is seriously considering running for vice president in 2022 and that his ideal running mate for the top position is Senator Panfilo "Ping" Lacson Sr.
"If Senator Lacson decides to run for president, I will definitely be his running mate.
"I am not in the habit of saying that I will not run, and then all of a sudden, I will file my certificate of candidacy. Let the other politicians do that. Not in our party." Sotto told CNN Philippines on June 7.
He also said that he sees no problem running against President Rodrigo Duterte, who said that he is open to run for the vice presidency in 2022.
"I am offering myself, and I will offer myself because I have this program that I want to do and I will do for the country which I know will be effective.
"Whoever offers himself to run, that's fine with me. I have no problem with that," Sotto added.
Most of the people who commented on De Leon's post urged the senator to commit himself to run for the vice presidency.
An earlier poll showed that Sotto ranked third in the possible candidates for VP.