Smokers are more likely to suffer severe symptoms of COVID-19 or possibly lose their life to pneumonia if ever they get infected with coronavirus, an official of the Department of Health (DOH)-Region 7 said on Thursday, June 3.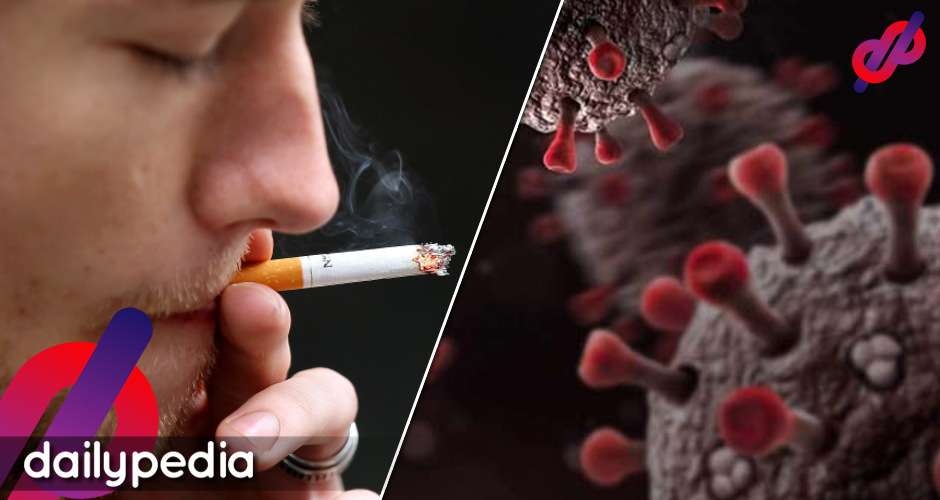 Department of Health-Region 7 medical officer Dr. Dino Caing called on local government units (LGUs) to be stricter in the campaign against smoking amid the pandemic.
Caing noted that the anti-smoking campaign slowed down a little bit due to frontliners helping combat the pandemic, but the DOH will continue to push it.
"We should not leave it behind. It's a proven fact that smokers, those who have pulmonary disease because of smoking, are more prone to go to a severe form of COVID-19 compared to nonsmokers," he said during a National No Smoking Month conference.
Also, the health agency will constantly persuade the public into avoiding smoking by emphasizing the negative effects of the habit through online conferences, tarpaulins, and highlighting the policy of the Civil Service Commission's (CSC) on prohibited smoking in government buildings.
According to the CSC Memorandum Circular 17, series of 2009 or the "Smoking Prohibition Based on 100% Smoke-Free Policy," smoking is not allowed in or on the premises, buildings, and grounds of government agencies providing health, education, and/or social welfare and development services such as hospitals, health centers, schools, and universities, and colleges.
"So when you campaign for COVID-19 in your locality, stress the point that if you smoke and if you get COVID-19, you are most likely to die or you go severe which is now very expensive," Caing stated.
He explained that COVID-19 and smoking are associated with each other, mentioning data that shows cerebrovascular disease was the main cause of death that may have been overtaken by pneumonia before the health crisis.
"I think in last year's data, just assume that now if you go to data on the number of deaths exposed to pneumonia, it would have increased because of COVID-19. So when it comes to death, of course, related to COVID-19 that if you smoke, it contributes more," he added.