The first-ever Watsons Vitamins Super Saver Sale was such as success that there's been a clamor for another one.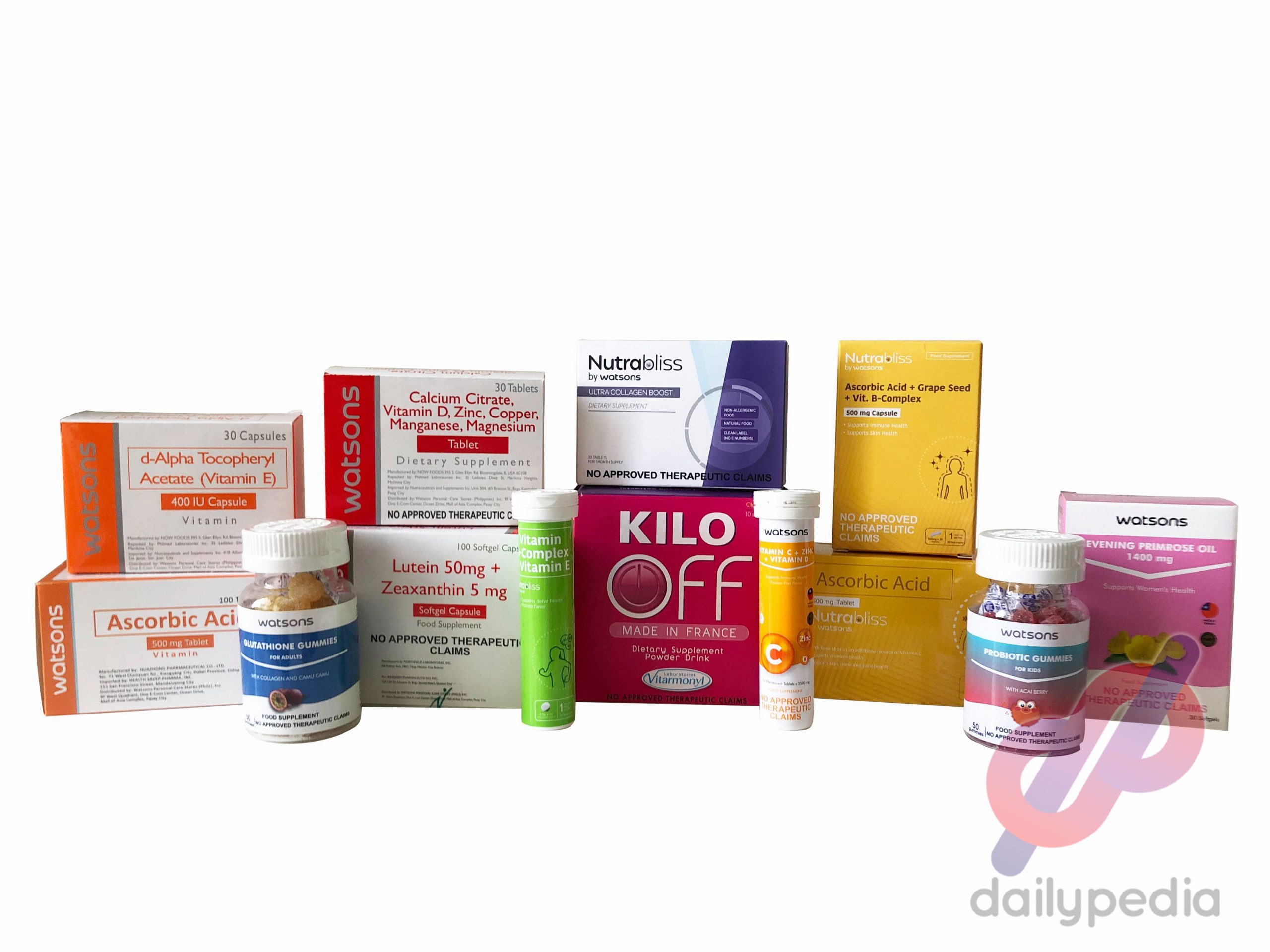 Because you asked for it, health and beauty retailer Watsons is bringing back the Watsons Vitamins Super Saver Sale with as much as 50% off on your favorite vitamins and supplements on June 10-13! In case you missed the first one, here's your chance to stock up.
Whether on-site or online, Watsons has given Filipinos access to vitamins, supplements, OTC medications and personal products even during quarantines and lockdowns.
Get your shopping carts ready as Watsons holds the 2nd Watsons Vitamins Super Saver Sale and get as much as 50% off your favorite vitamins and supplements!
Get 50% off your favorite Watsons brand vitamins when you buy 100 tablets or capsules of each. Included in the sale are Vitamin E 400IU, Vitamin B Complex (B1 B6 B12), Multivitamins With Iron, Ferrous Sulfate + Folic and Ascorbic Acid.
Watsons makes vitamins and minerals accessible to Filipinos in their 800+ stores nationwide and through their online channels. Even during lockdowns and quarantines, most Watsons branches are open to serve consumers. Shop now at any of Watsons 800+ stores nationwide (https://www.watsons.com.ph/store-finder), online via (https://www.watsons.com.ph) or mobile app (http://bit.ly/WatsonsMobileApp) or via call & delivery service (https://www.watsons.com.ph/call-and-delivery-list-of-stores).
Read on for tips on what vitamins and personal care products you can pick up at the Watsons Vitamins Super Saver Sale:
One of the things that will keep you healthy and well is physical activity. Make sure you also take powder drinks like Kilo Off to go along with your work outs.
Don't forget your supplements that will help maintain your natural glow such as Watsons Glutathione Gummies for Adults, Physiocap Hair Serum, and Watsons Evening Primrose Capsules.
If you have difficulty swallowing vitamins in capsules, try drinking them in liquid form. Watsons Calcium + D3 Effervescent and Watsons Vitamin C + Zinc + Vitamin D Tablets is a good way to start. Both provide an extra boost of energy to help you get through your day.
Get all your vitamins from Watsons, where wellness is just a tap or a click away. It's never too late or too early to start taking care of yourself to look good feel great.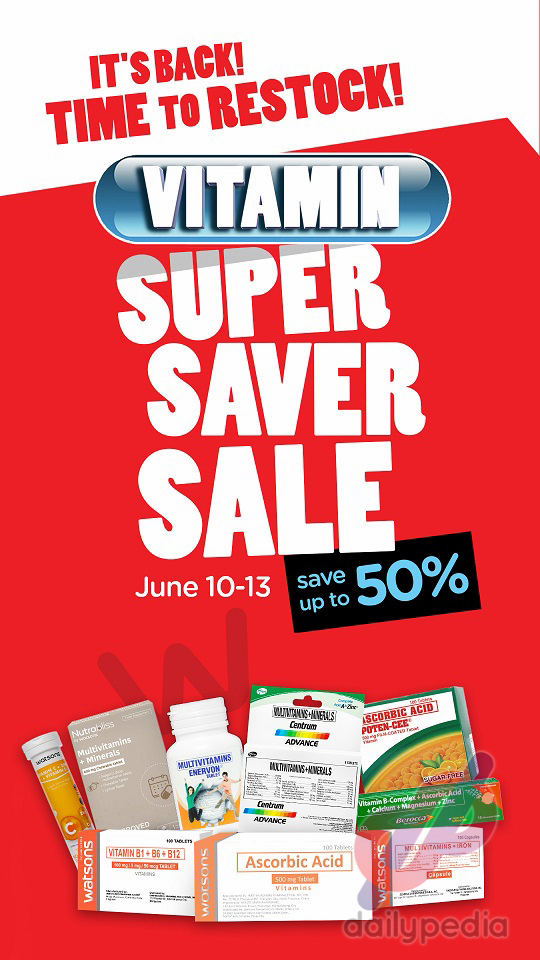 When you shop, use your Watsons Card to earn points. For more updates, you can also follow Watsons' social media pages on Facebook and Instagram at @watsonsph.