Presidential Spokesperson Harry Roque shared that President Rodrigo Duterte would need to communicate with God to decide whether to run for Vice President in the 2022 elections or not.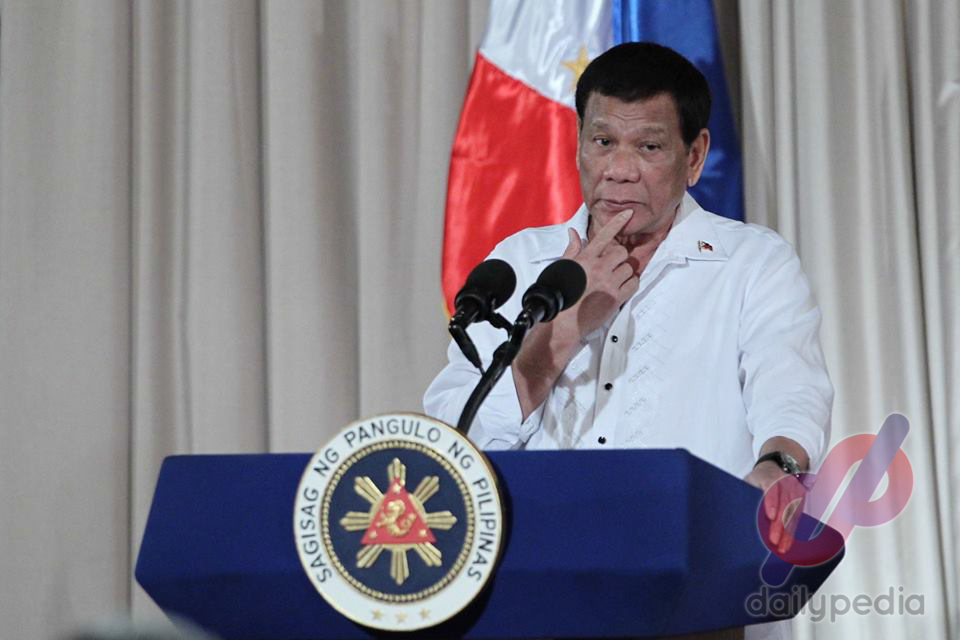 During a press briefing on June 1, Roque said that the key to making Duterte consider is "a message from God".
"I guess if the President thinks it's God's will, he will make an announcement in due course," Roque said.
The nation is only a few months away from the scheduled filing of the certificate of candidacy.
Netizens reacted to the statement, pointing out how the president called God "stupid" during his statements in the past.
'…who he previously called "stupid".' 👀

This is how you do the news. Put in context! 😎 https://t.co/d5HlAMGHxb

— 𝐌𝐢𝐬𝐬 𝐊𝐫𝐢𝐳𝐳𝐲💗🌸🎀 (@krizzy_kalerqui) May 31, 2021
You mean he'll listen to the stupid God? https://t.co/SkkExso0yU

— Oscar Diamante (@ordiamante) May 31, 2021
Another compared Duterte to Russia's Vladimir Putin in terms of leadership.
The message Duterte needs is from ICC to appear and stand trial for his drug addict execution squads. He's suppressing free speech via the Chinese inspired Terror Bill. You cannot hear honest counter opinions. I fear the Philippines are facing a Putin-esque problem here. https://t.co/g9PhudjlHC

— Dawn von Cleves (@nerdaskew) May 31, 2021
Someone also encouraged the President to run, but not because he believes in him, but for the latter to "taste the sweetness of defeat."
Yeah, probably! God will send you a message to run for VP, and he will let you taste the sweetness of defeat! For He will cast the mighty from their thrones, and will raise the lowly! He will definitely teach you a lesson you will never forget! https://t.co/nHQgimrIUG

— derick27 (@derek27official) May 31, 2021
A netizen hoped that officials should stop using God's voice for statements like this.
Hmm. Maybe don't use God and his voice in this, kung ayaw nyo maallocate-an ng dedicated level of hell for you. I'm no devout catholic but this still feels blasphemous. https://t.co/KcRu2D1emz

— K (@kalegs) May 31, 2021
Others poked fun of a Twitter account named "God" which replied one word to Duterte's consideration.
Don't. https://t.co/hp9e55ZrXc

— God (@TheTweetOfGod) May 27, 2021
Journalist Raffy Tima was also amused with the tweet.
https://twitter.com/raffytima/status/1399259727389806594?s=21
A netizen asked if the president's God is actually Satan.
Ulol!!!! Message from God!!! After all the kagaguhan na ginawa Ng Amo mo, waiting for a message from God?! Sino Diyos nya?! Ang demonyong si Santanas!!! https://t.co/Je6vuSYxXH

— Patty Gonzaga-Raton (@patty_ghie1987) May 31, 2021
The members of PDP-Laban also pushed for President Duterte to run for office in 2022 as vice president.
"As moderator of this national council meeting, may I move…that this national council shall adopt a resolution following the early resolutions made by the different chapters and different local governments all over the country to convince the PDP-Laban Party chairman, President Rodrigo Duterte, to run for vice president and to choose his running mate for President in the 2022 national elections," said Raul Lambino, PDPD-Laban's vice president for external affairs.
The other members of the party immediately seconded Lambino's motion.