Malacañang is optimistic that Filipinos will be able to enjoy Christmas this year without being required to wear face masks in selected public areas.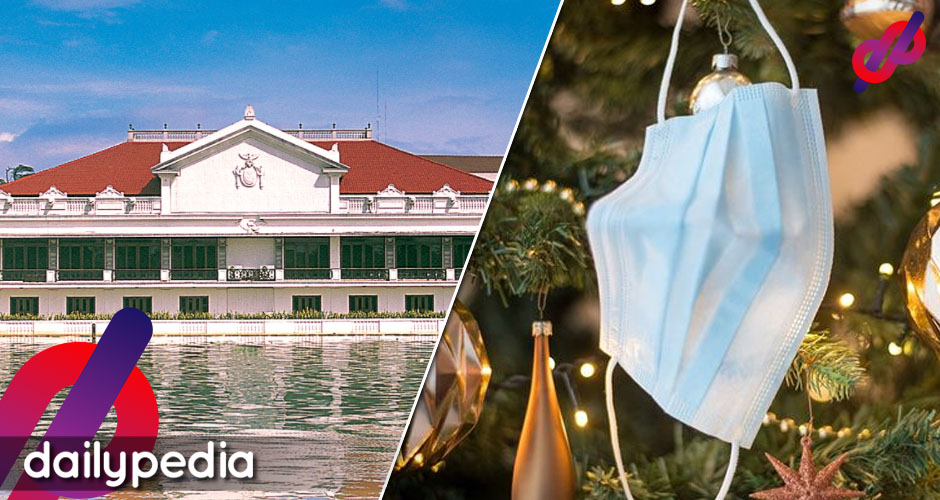 Molecular biologist Fr. Nicanor Austriaco Jr., OP during a Palace briefing said October will possibly see a COVID-19 containment and November a herd immunity achieved by NCR Plus—Metro Manila, Metro Cebu, Metro Davao, Bulacan, Batangas, Cavite, Laguna, Pampanga, Rizal.
"This is a realistic and attainable goal for all of us. We have to imagine, as a country, a no-mask Christmas. Can we have a no-mask Christmas? What will it look like? It will look like what it was before. This is possible," Austriaco said with confidence.
The Government said the same thing last year but when the holidays came, people were still wearing masks.
Presidential spokesperson Harry Roque agreed that a maskless Christmas might finally be experienced by Filipinos.
"Kaya po yan," Roque said.
"Kaya nga po we are aiming for population protection or 'yung containment na sinasabi ni Fr. Austriaco kasi alam natin sa mga bansang nakamit yung containment, hindi na sila nagma-mask at least sa outdoors gaya po ng Israel at ibang lugar sa Amerika. That is what we're aiming for. Tama po si Fr. Austriaco, a mask-less Christmas," Roque added.
Austriaco explained that other areas in the country will also reach herd immunity once NCR Plus 8 does since the surging of cases usually starts in the region.
Containment can also mean that vaccinated people will no longer be required to wear masks and immunity will help the country get back to the "old normal," he further said.
"Israel showed that once you attain containment you do not even have to have herd immunity, the average daily attack rate has to fall between 1 and 100,000, that is about 100 cases per day in the NCR. When that happens, we can begin to lift social distance and masking arrangements. This is something that we can imagine."
However, a mask-less Christmas can only be a success if enough vaccines are secured.