Controversial religious leader Apollo Carreon Quiboloy declared himself as the last individual to sign the salvation of mankind.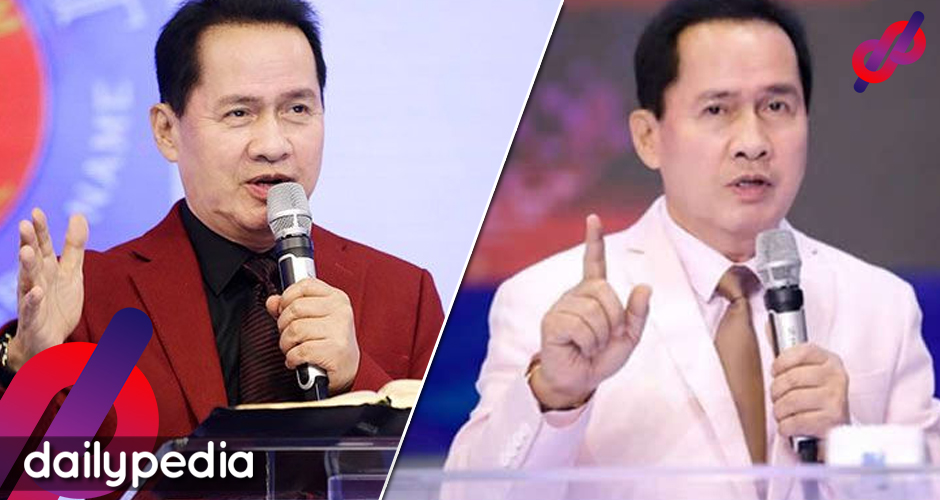 In a facebook post that mostly has laughing emoji reactions, Quiboloy said "Ako ang huling pipirma sa kaligtasan ng tao."
This wasn't meant to be a joke in any way, shape, or form, but the majority of netizens who reacted saw it as such.
Social media users were quick to make fun of Quiboloy.
I would like to avail a Ligtas card po Mr. Quiboloy or should I say the appointed son of god.#Quiboloy #Abuloy pic.twitter.com/fbap0aFO5h

— Teruhashi (@Keima_gt) May 7, 2021
basta ako may sign na kay quiboloy hehe kayo naman sa impyerno poponta!! pic.twitter.com/sA8q6oURzf

— mnlprint (@mnlprint) May 7, 2021
asan ba si quiboloy? papafansign lang ako

— d (@grboi88) May 7, 2021
Some have likened the Pastor's remark to how grade school students would need to clean the classroom before getting clearances from their teachers.
sabi ni quiboloy siya raw huling pipirma sa kaligtasan ng tao. ano 'to parang clearance lang? at baka kelangan din magdala ng floorwax at basahan para lang mapirmahan ganon HAHAHAHAHAHAHAHAHA

— lin (@delfierr0) May 7, 2021
Taena ni Quiboloy hanggang mamatay ako pipila pa rin para sa clearance?

— Badongski s. Boongaling (@VitaminJulian) May 7, 2021
A Netizen could not take Quiboloy seriously.
https://twitter.com/adrianatimbol/status/1390564150665830400?s=20
https://twitter.com/samanthadenisec/status/1390531371823624194?s=20
Quiboloy's blasphemous statements are what invites God's curses and judgment upon this nation.

Lord, have mercy upon our land.

— abi #StreamElectricNow ⚡ (@genevieabi) May 7, 2021
Quiboloy also said that Davao City Mayor Sara Duterte is the next "anointed" President.
😂😂😂

Kulto ni Quiboloy? Say no more!#NeverAgain#DutertePALPAK#DuterteDUWAG#duterteTUTAngCHINA https://t.co/z1U1du9KAj

— #DutertePalpak #DuterteWakasan (@Duterte_Palpak) May 7, 2021
Quiboloy is a known pastor who founded the Kingdom of Jesus Christ. He considers himself the "The Appointed Son of God" and "The Owner of the Universe."
He has made headlines time and again due to his remarks. The Pastor claimed to have stopped earthquakes in Davao City, among many other claims.
His ministry got featured on the Sonshine Media Network Internationa and 17 different radio stations nationwide.