Vice Ganda's witty style of shedding light upon socio-political issues in the noontime show, It's Showtime, sort of reminds us of the glaring void left by the absence of satirical comedies on local television, right now.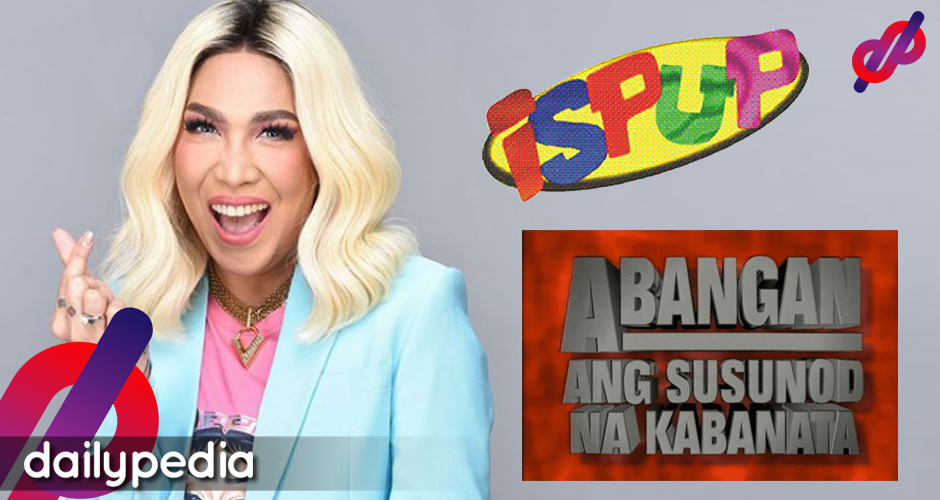 Who should produce? 
If political satires deemed to return to Philippine TV, which of the major television stations will be brave enough to allow its comeback? 
The question suddenly feels absurd—let alone, compellingly—timely, as socio-political concerns are again a major point of discussion, but not in the mainstream media for sure.
Why on free television? 
If emerging streaming platforms have been increasingly becoming popular, why is free television still the most potent venue for this comedy format to thrive? 
Does mainstream media seem adamant to go full-throttle in dissecting current affairs and social issues, serve as a challenging hurdle in realizing this dream to bloom? 
Or is it just purely a business decision, and the dream to remain operational while this Orwellian atmosphere persists; remains the biggest driver for major television studios to keep mum? 
Perhaps, there's a satirical way to address these very same questions, any thoughts? 
Why should it happen now? 
Now that there is a deliberate force that discourages—if not practically penalizes—criticisms against the Government? What chances do these formats have, at a time when disinformation and fake news are easily perceived as pieces of truth?
Interestingly, in the local setting, there have been a number of local television shows that have, in fact, lasted for years on air, without being intimidated by an unaccommodating political climate. 
Among these shows include the now-defunct ABS-CBN sitcom, Abangan ang Susunod na Kabanata, and the sketch comedy, ISPUP, which aired on TV5 (then ABC-5). 
These two shows both gloriously found a way to mock current issues and make fun of political issues in an informative and hilarious way.
Unlike their US counterparts—Saturday Night Live, Onion News Network, etc.—none of the two shows, or similar programs, are full-fledged satires, as they have mostly just managed to incorporate elements of satire, to their format. Recently defunct and currently-airing sketch comedies and gag shows, Banana Split, Goin' Bulilit, and Bubble Gang, had and are having intermittently airing segments that touch socio-politically-sensitive themes, and while they normally reach mainstream audiences, they seldom get delivered in the 'mainstream' way—in a way, that can be understood, that is.
In the absence of political satire, it's actually refreshing to see the West Philippine Sea come out as jokes in noontime programs. It shows more people are talking about it now, and more people understand it enough to make them laugh. 🙂

Also there are other jokes here teehee https://t.co/fX6x5RFYcC

— Chiara Zambrano (@chiarazambrano) April 18, 2021
Never underestimate the power of comedy.

Respect to Vice Ganda for using her platform to discuss maritime issues, remind about dictatorship, among other important topics.

We need critical, well-informed, and articulate masses. Discourse is a step in the right direction.

— Kevin Manalo (@kevinmanalo_) April 18, 2021
Viewers of the noontime show, It's Showtime, are no longer unfamiliar with Vice Ganda's brand of comedy, and his recent takes on political and other similar issues, are neither disorienting. 
The timeliness of his 'witty' ways of throwing issues like the current issue involving the West Philippine Sea into the spotlight–can't be overstated.
Also, because of recently viral clips that feature his hilarious banter with It's Showtime co-hosts and how he punches up the discussion on several national issues. It brings the audience [including the author] wondering whether local satires should have an immediate TV comeback. 
Again, most TV stations are extra-cautious with how they tackle issues that may irk certain Government officials. will there ever be a major TV network that will be bold enough to bring back the format?