Social media users had a good laugh watching a video of an aggressive man, who just got into a vehicular accident, drove away after Raffy Tulfo's name was mentioned.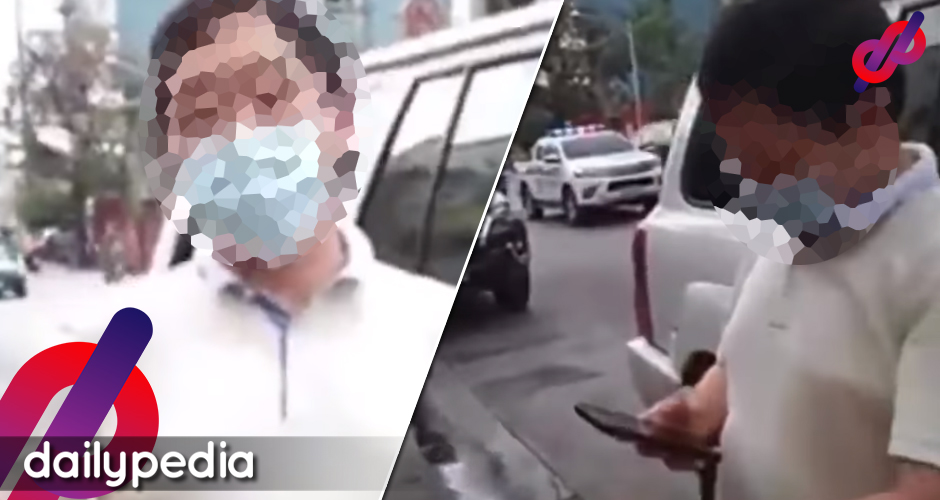 Facebook page "Kigwa PH" shared footage of the altercation which nearly has ten thousand shares.
In the video, a man wearing a white polo shirt is seen arguing with two other men.
Based on what he was saying, the two men were on a motorcycle when they accidentally hit his white car.
One of the men, who was filming the heated exchange, asked him why he forcibly took his companion's money.
The Nissan owner explained that they have to pay for the damages they caused, saying that the cost could amount to P7000, but P5000 from them would suffice.
"5000, tapos ang usapan natin. 7000 pa nga per panel ngayon." he said angrily.
"Pinagtataguan niyo ako ng pera eh," he added.
The one recording revealed that the Nissan owner, without hesitation, took P2500 from his wallet. He said that the money was supposed to be spent on his pregnant wife's medications.
He went and recorded the car's plate number as the owner continues to rant.
Wag mong maliitin ang mga mahihirap!pasalamat ka nakakaangat ka sa buhay..
Part 2👉https://t.ly/FullVideoPart2

Posted by Kigwa Ph on Monday, March 22, 2021
The two kept on pleading that the money be given back but the car owner refused because the damage to his vehicle was too much.
The camera guy then zoomed in and the damage was only a straight dark line on the passenger side's door. The owner tried to fool them by saying they caused a dent.
The car owner kept on insisting that the two show him what was in their bags in an attempt to get more money.
The camera guy then had enough and said that he knows someone who can bring their issue to Raffy Tulfo, one of the biggest broadcasters in the country.
The car owner then goes passive and retreats and jumps back to his car upon hearing Tulfo's name.