Senator Francis Tolentino's libel case against broadcast journalist Ted Failon has been junked by the Court of Appeals (CA), reasoning that the media has the right to cover public officials critically.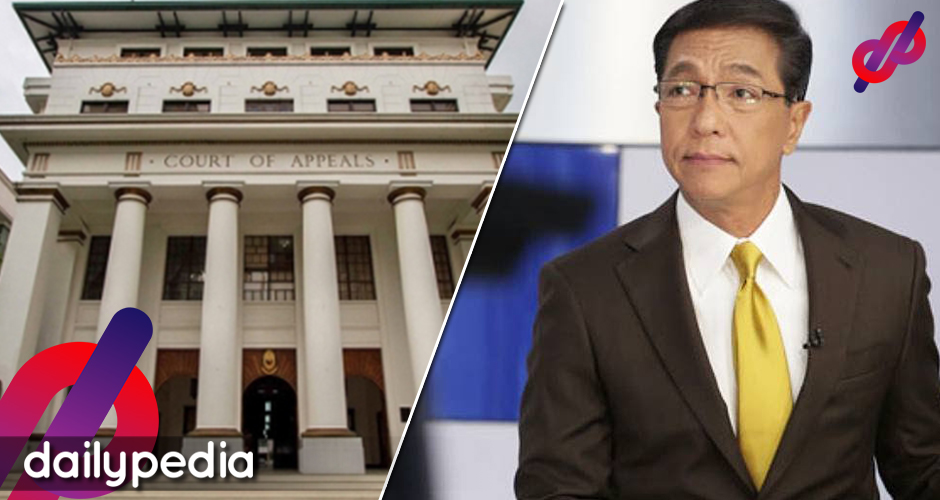 The senator's motion for consideration has "no merit" after Failon's petition to junk the case was earlier granted by the CA.
"Critical comments on the performance of official duties is protected and privileged speech which if not motivated by reckless disregard of the truth and a plain intent to injure, must be free of any form of subsequent punishment," said the CA 12th Division.
The case started in December 2016 when Failon on his ABS-CBN show Failon Ngayon covered a story on alleged misuse of funds by the Metropolitan Manila Development Authority (MMDA) in purchasing second-hand motorcycles during Tolentino's time as chairman.
The initial decision of the CA stated that the story cannot allude to presumed malice. Tolentino's libel case was found to be "fatally insufficient and defective" since it did not specify "actual malice."
According to libel laws, defamatory statements are considered malicious even when true.
It was ruled by the CA that malice in Tolentino's case cannot be presumed as he is a public official.
"As an indispensable element in the libel of a public official, actual malice therefore must be sufficiently alleged in the criminal information," said the CA.
The prosecutor failed to indicate what the actual malice was in the charge sheet, said the CA.
"In libel cases involving public officials and public figures, the well-settled rule is that malice is not presumed, since to rule otherwise is anathema to the democratic ideals of a free press and free speech and the rights of citizens," said the CA Special Former 12th Division.
Tolentino can appeal the ruling in the Supreme Court whenever he wishes to.