The Internet was right all along. Derek Ramsay and Ellen Adarna are in fact, in a relationship. Netizens started the dating rumors when Ramsay and Adarna constantly flirted with each other on social media.
In an interview, Ramsay admitted that he enjoys being with Adarna.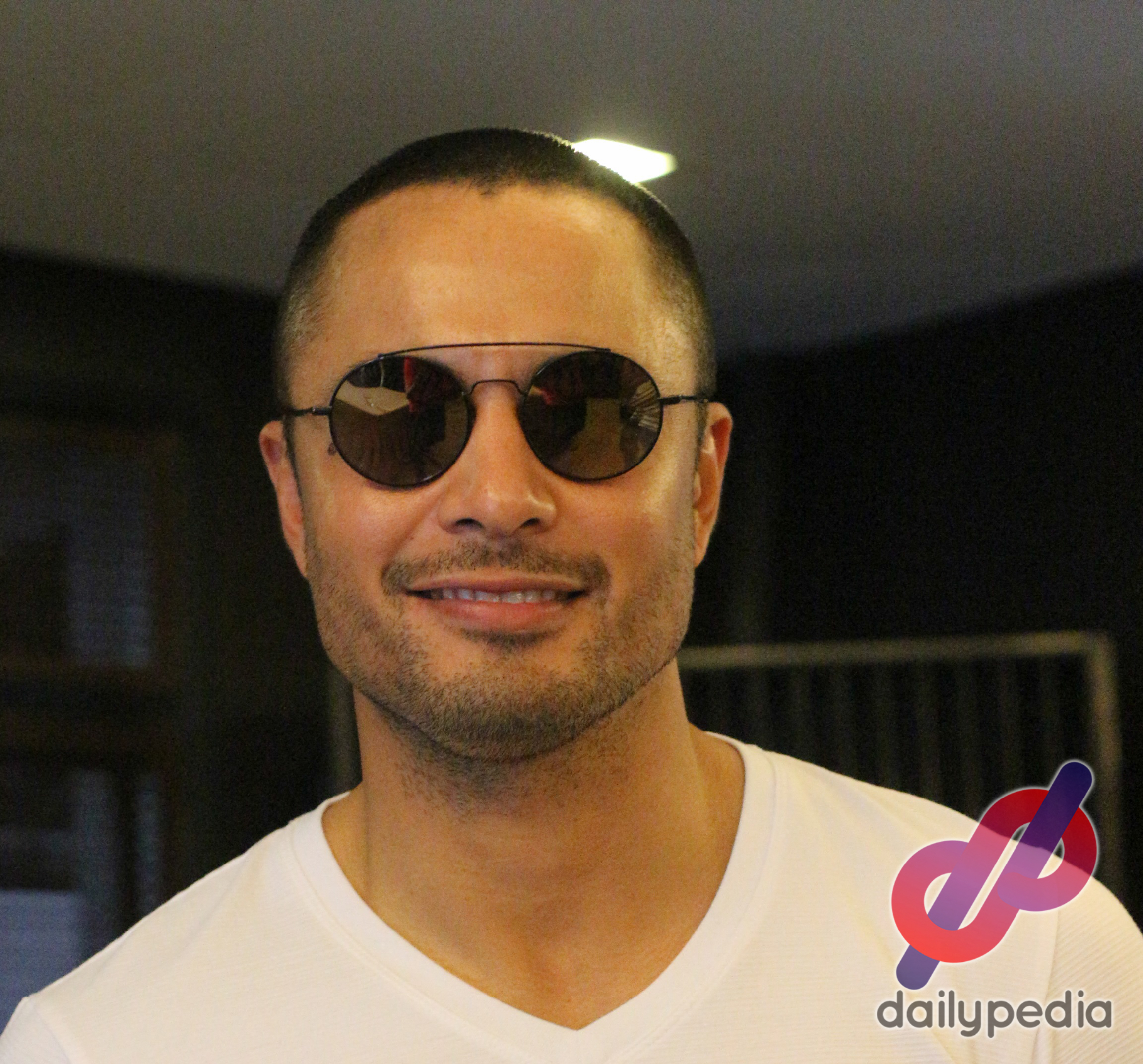 "We just really are enjoying each other's company," he shared.
Before the viral photo of a celebrity-filled party, Derek and Ellen had already gone on a blind date.
He said she could be 'the one' or 'ideal for each other'.
"I think she's the one. And I say it's going to happen quick," he said in an earlier interview.
"Seriously. Like no joke. Sometimes you need to live a crazy life. I've always been living a safe life, and now, parang holy sh*t! I don't know what's coming. I don't know what's happening.
"I've had so many relationships, you know? But there's nothing like this talaga. Like we were up all night just talking about it. Two Alphas. We're both f***king Alphas!" he added.
However, this isn't the first time Derek has said that he might have finally found the one.
A man of Derek's caliber is expected to go through a lot of relationships before settling down.
In 2010, he was more than willing to marry his ex-girlfriend Angelica Panganiban.
"I've always said from day one, if [marriage is] what you [Angelica] want, that's what I will give. I think it's definitely just around the corner but what we are right now, I'm very very much happy, very much in love… One day, maybe all our efforts will pay off and we'll have a couple of little Ramsays running around."
He described his relationship with her as the most serious he has ever had.
"This is the most serious relationship I've ever had. I don't want to compare one relationship to the next, but if I was asked to, walang comparison."
Di nata aning "The One" oi kay basig the "The One Hundred One" diay psabot ani pero laban ra Ellen dai kay pailad man gane ta sa batig nawng sa gwapo naba. Diba? 😂😂😂 #Mantra #TheOne #The101

Posted by Girlie M. Tums on Monday, March 1, 2021
Derek always had the goal of having a long-lasting relationship. Unlike his parents, who have been married for over 40 years.
He talked about settling down with model Joanne Villablanca in 2017 before breaking up their six-year relationship. 
Thus, if he has found 'the one' many times but is not a f***boy; what is he? Is he a classic example of a softboy?
"She's definitely the type who wants to get married, and I think the whole part of her moving in is steps towards that direction," he said.
His most recent ex, Andrea Torres, could have also been the one according to Derek.
Ramsay has been linked to Solenn Heussaff a decade ago as well.
Ellen in a recent interview said she was surprised at how respectful and sweet Derek is.
"I told him na I thought he was an asshole before or manyakis. But he's very respectful and very sweet," she shared.
She also said that Derek might look like a 'fuckboy' but is far from being one.
"Mukha lang siyang 'fuckboy' pero hindi!" she added.
Besides, Ramsay recently said that he'd like to start a family one day, but did not say whether it will be Adarna who'd be his partner.
"Iyon ang i-prioritize ko. I really want to start a family and move into the next chapter in my life," he said.