Former socioeconomic planning secretary Ernesto Pernia is losing patience with the government's efforts in rolling out its COVID-19 vaccination program.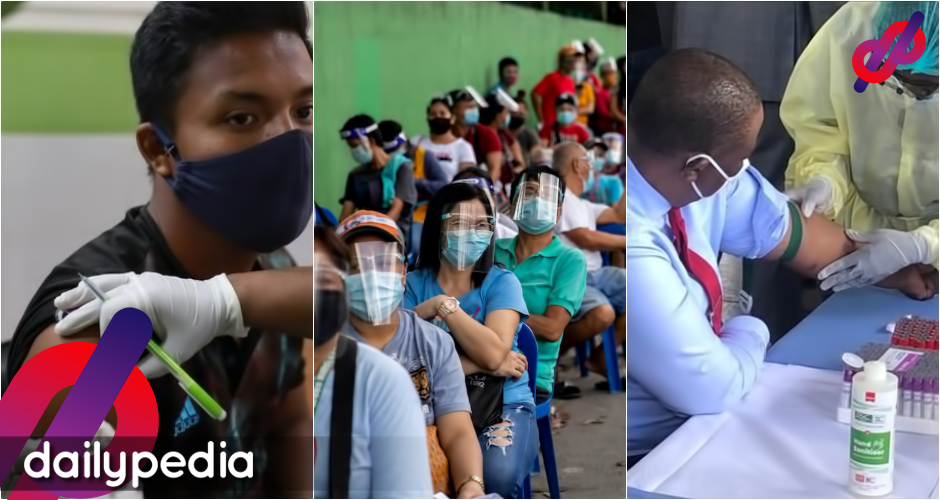 In an interview with TeleRadyo, Pernia said that the people are sick and tired of the government's lack of urgency in getting things done, and another example is the vaccine rollout which the Philippines is behind in compared to other ASEAN countries
"We attended to this COVID problem late. We should have attended this as early as February like Vietnam. Tayo March na. I think the discomfort of the people is that palagi tayong late eh. Slow talaga. Late and slow motion. Tingnan mo 'tong vaccine," said Pernia.
Bangladesh, a country relatively poorer than the Philippines, is already vaccinating its people.
Sergio Ortiz-Luis, president of the Employers' Confederation of the Philippines, also shared a concurring sentiment with Pernia.
He isn't too happy with how the government is handling the procurement of vaccines, saying that the private sector should be given more freedom in this regard.
"Kung ano-anong red tape ang nangyayari. Dapat sana nakaka-order na lahat basta okay sa gobyerno. Eh medyo mabagal din. Lahat ng neighbors natin, gumagamit na, tayo ay naghihintay pa lang," Ortiz-Luis said.
Vice President Leni Robredo earlier said that the private sector would be a big help in vaccinating people as this is a step towards achieving herd immunity.
"For me, we should liberalize this. For me, it's okay that we require them to donate but we should also not make it hard for businesses that like to purchase the vaccine because for me, the more there is a vaccine available, that will help us all. We will reach herd immunity faster," Robredo said in Filipino during an interview with DZXL last February 7.
"My worry is that if (the vaccination program) becomes too centralized, it will become an obstruction. For me, we should not make it difficult for these private companies. As long as the protocols and regulations are in place, we shouldn't make it hard for them because those they will vaccinate will help our economy," she added.
Allowing the private sector to contribute in vaccinating people will help unclog government facilities, Robredo said.
She also said that even the most developed countries struggle with their vaccine programs, suggesting that the Philippines do what Israel and the United Arab Emirates, the two countries with the fastest vaccination program, are doing.