Brightlight Productions' "big boss" Albee Benitez explained the reason behind his decision to end Johnny Manahan's Sunday Noontime Live (SNL) after just three months of airing.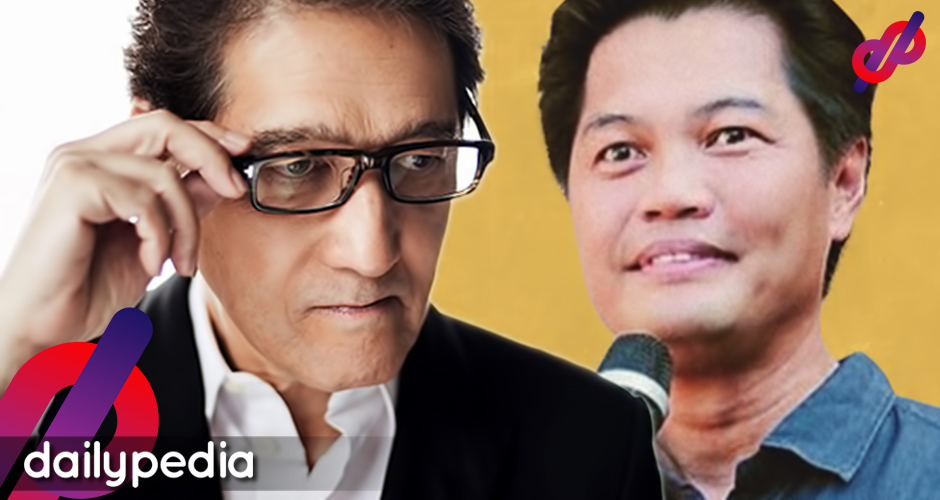 In an article by Ricky Lo, Benitez stated that he had high hopes for the show and he gave it time to grow but "he never saw the light." This opted him to make a business decision of axing the show.
"I didn't see the light at the end of the tunnel," he said.
"They were telling me that it takes time to develop. We were really hoping that there would be some light but I never saw that light. Whether you believe that there's a light at the end of the tunnel, at a certain point it becomes a business decision. Ano muna tayo… cut losses. Let's fight some other time."
He also said that he gave Cornerstone the freedom to produce the show and was willing to make adjustments in case it's still not enough.
"I gave them the weekly budget at bahala na sila how to dispose of it. Pag kulang, we would make adjustments."
Benitez was not unaware of how SNL was going when it was still airing. He admitted that the results were promising at first but the ratings started to decline.
"Every week, they would update me on the rating. The premiere episode was okay, mataas ang rating but it started to go down. They told me that it was a fluke, that it usually takes six months to make a profit. They saw the revenue, they saw the ratings, they saw everything. Ang hirap naman that we would continue and keep on losing money. Masakit naman 'yon! You are spending big money and it's not earning anything, and you are paying everybody pa."
He also clarified that he understands that the pandemic affected the revenue but said that he couldn't let his business lose more money.
"The natural provision in any contract is that if a business enterprise is losing money, kapag nalulugi na and it will not recover, you try to cut the losses and save it."
There were also rumors that Manahan was earning Php600,000 per SNL episode. However, Benitez decided not to comment on the matter.
"Guess who is left holding an empty bag," he said.
After breaking the news regarding the Sunday noontime show, TV5 and Cignal TV announced their partnership with ABS-CBN which will give the Kapamilya network the access to air ASAP Natin 'To in the former timeslot of SNL.
ASAP Natin 'To used to be directed by Manahan.
The director expressed his disappointment in ABS-CBN.
"Talent management will work if there's only one Star Magic," he said.
"But there was a shadow Talent Center. They had their own managers, and they managed their own stars, who were the people from Pinoy Big Brother. We expected to manage these people, but they set up their own organization. That didn't sit too well with my people."
He claimed talent management issue will make Star Magic "irrelevant."
"Maybe they were trying to make us irrelevant."
Manahan then stated that he missed the times when Freddie Garcia and Charo Santos were still the ones handling the company.
"Because of their high ethical standards, they would have done something about it. As FMG used to say, "kanya kanyang raket yan!" Raket namin yan: the discovery and training of artists, not anyone else's!"