Twitter—or at least Philippine Twitter—just had its first "cancel" of 2021, but it's not some big-name artist or movie star.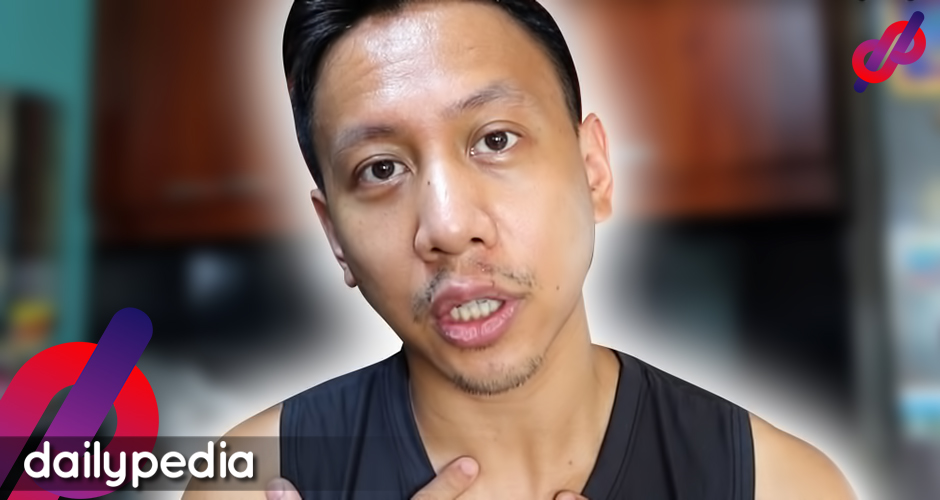 After firing off a tweet that reflected the situation in Washington, DC, Filipinos on Twitter have blasted content creator Mikey Bustos for apparently being apolitical.
Popular Twitter satire account @AltABSCBN was one of the first to notice Bustos's tweet, calling him out for saying social media has no real influence in politics.
Stacey Abrams didn't do it overnight. She didn't just tweet. She didn't just vote. Pakitanggalan ng membership ito. Bawal ang bobong bakla https://t.co/ib3TgYwONy

— AltABSCBN (@AltABSCBN) January 7, 2021
"Stacy Abrams didn't do it overnight. She didn't just tweet. She didn't just vote," said the tweet, referencing the former Georgia House of Representatives minority leader who influenced the state to finally kick a Republican senator out of office.
Others were quick on the uptake as well, pointing out to Bustos how everything is political and how he was belittling the same social media that made his career.
@MikeyBustos I'll explain it like you're a 5 yo.

Twitter spreads information FAST.

This information may be right or wrong, true or not true, with an intent to help or harm.

It's a constant battle between these 2 sides. https://t.co/2DmBVzJELJ

— The Nerdy Derma (@thenerdyderma) January 7, 2021
Mikey, there is no excuse to be apathetic in 2020. You can only say that cause of your privilege. But remember that the less you speak, the more the oppressors abuse the small people. As a person with reach, you have the duty to amplify the right voices.https://t.co/m7uX04SdEp

— Lucas (@bashgita) January 7, 2021
Some even pointed out how he lost his Filipino card with a tweet that followed his stance on voting versus being active on Twitter.
You can't pick and choose which parts of the Filipino culture you like. You built up your entire career using it as a joke and now you're givenca chance to pay it forward — using your platform and influence in politics, and suddenly you're not interested anymore? https://t.co/R7PM37Fc8I

— neal • it's okay to cry (@theNealCutter) January 7, 2021
Mikey Bustos, politics and human rights is not an album or a music video for you to leave easter eggs. People die fighting for their rights. You cant simply pray for peace and be apathetic and not use your platform for good. https://t.co/Clvlf9IAus

— Amber | #StopTheKillingsPH #OUSTDuterte (@GeeYanii) January 7, 2021
It all came to a halt after Mikey Bustos aired his side of the story—after possibly spending hours replying to people on Twitter.
Bustos would start his defense with the classic line "This is my social media, I can post whatever I want." He would later repeat his tweet, though he would later claim he's not good with controversy on social media.
"I just want fun and happy things. Positive vibes. An escape from the craziness that is the internet 90% of the time."
Netizens would, of course, blast him for this vlog, this time calling him irrelevant—though not outright "cancelling" Bustos.
You spent years fetishising the Filipino culture as your comedy material tapos biglang no to politics? Quinginnang nuetertes https://t.co/oQwlLKcpas

— AltABSCBN (@AltABSCBN) January 7, 2021
hahahahahhahahahhaha tangina Mikey Bustos, la ka na bang maexploit na aspect ng Filipino culture na pati kami pagkakakitaan mo??? Anuena bakla @MikeyBustos penge naman ng coins from the views na binigay namin sayo, https://t.co/qdD8HE7c3A

— Amber | #StopTheKillingsPH #OUSTDuterte (@GeeYanii) January 7, 2021
"Cancelling" you presupposes that you've been relevant to begin with — you're not @MikeyBustos https://t.co/nsFvXRPfH9

— kæ (@ifyouseekkae) January 7, 2021
Few hours after still getting flak from his both YouTube and Twitter accounts, Mikey Bustos finally posted an apology:
"Hi, guys! Just wanted to come on here and apologize for my tweets yesterday. First, I realize I am very privileged and my perspective isn't the same as many others, so not condemning important issues publicly was my mistake. Let it be clear that I do care about all human life, I am against human rights violations, I condemn violence, I condemn breaking of laws, and I champion equality and inclusivity of the LGBTQIA+ community of which I am proudly a part of. I have lots to learn and even at my advanced age of 39 yrs old, I still make mistakes even if I try to avoid conflict at all costs. Many of you share the same beliefs as I, which was the irony of it all."
"Please remember I love the Philippines and have dedicated my life to learning about this country, to promoting the culture of my blood, and helping fellow Filipinos in any way I can. I am still learning and trying to do my ample research before posting, as I have always done since I first began my online journey. Thank you for correcting me, guys. Please do feel free to call me out anytime you feel I make a mistake, but all I ask is that you do it with kindness."
https://twitter.com/MikeyBustos/status/1347475019190788097
Bustos rose to stardom with his parodies that poked fun at Filipino culture, often using his Filipino accent to drive the point home.
His now-viral photo with President Rodrigo Duterte—along with a vlog about meeting him—is also spreading online like wildfire.
Bustos's case also brings to light how other content creators with huge followings have chosen to stay out of political issues.
Back in July 2020, Filipino-American YouTuber Wil Dasovich made social media headlines for saying he chooses not to talk about politics "because you're always going to upset a huge group of people" during a podcast episode with another popular content creator, Nuseir Yassin or Nas Daily.
This brought in a ton of hate for Dasovich, who at one point was the darling of Philippine social media for documenting his battle with colon cancer.