Several celebrities and politicians in Poland are currently under fire for allegedly receiving COVID-19 vaccinations ahead of the country's priority list.
The country's prime minister stated that the issue will require immediate investigation and those who will be found guilty will be punished as soon as possible. 
Filipino netizens can't help but wish for it to be the same in the Philippines. 
A hospital in Warsaw, Poland has been the center of an issue as it allegedly gave unauthorized vaccinations to celebrities and politicians. The issue caused public outrage and a government investigation as the country was supposed to prioritize medical workers under a government plan.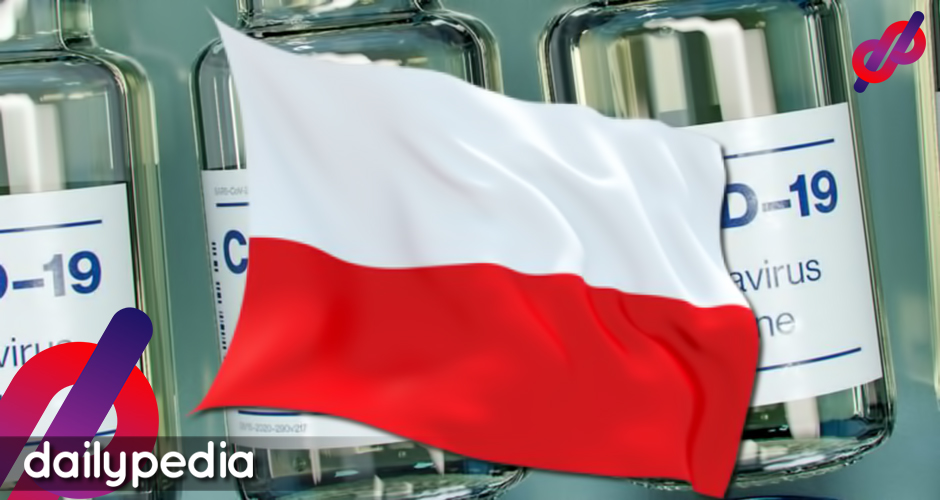 However, the Medical University of Warsaw hospital stated that it also vaccinated 18 public figures who are said to be ambassadors for the country's local vaccination campaign. The hospital said that it had given a total of 450 COVID-19 shots. This includes 300 for its own frontliners and 132 for their families and patients.
But the issue lies on the list of patients that included some politicians. There were also some celebrities namely actress Maria Seweryn, singer Michal Bajor, and journalist Edward Miszczak.
The VIP vaccinations were exposed when former prime minister Leszek Miller, who is also a regular patient at the hospital, tweeted a photo of a medical record showing that he has received the vaccine last December 30. Other local politicians have also been called out for being vaccinated.
Prime Minister Mateusz Morawiecki then stated that there are no excuses for the VIP vaccinations and called it "a real scandal."
"There is no justification for breaking the rules," Morawiecki said.
Government spokesman Piotr Muller added that he hopes that the guilty parties will be punished s soon as possible.
Filipino netizens can't help but react to the immediate investigation of the issue in Poland.
Sana all https://t.co/dx66zxzhhO

— Jai Cabajar (@jaicabajar) January 5, 2021
Some can't help but compare it to the administration's reaction to the allegedly smuggled and unapproved COVID-19 vaccine that was given to the members of the Presidential Security Group (PSG).
Meanwhile in the Philippines smuggling of illegal drugs (unapproved covid 19 vaccine) is protected by the President @IntlCrimCourt @JoeBiden @JustinTrudeau @Europarl_EN @BorisJohnson #OUSTDUTERTENOW https://t.co/HVxY6bsQ9n

— Choeli (@ChoeliLove) January 5, 2021
Other officials even praised the PSG members for their "courage" and described the vaccines as "tokens" therefore no law has been broken.
Meanwhile in the Philippines – Defense Sec says illegal vaccine is justified, Spox dismissed it as mere "tokens", Pres. legal adviser claims no law was violated, a Senator thanks PSG for being "guinea pigs, and the Pres. bars HIS soldiers from appearing in any probe. What a govt! https://t.co/OLloNAMH3v

— purplepoetry88 🐉 (@ceebee_em) January 5, 2021
"Let our response be: When kaya?" a netizen asked.
let our response be: when kaya? https://t.co/KZ4l966Rk7

— shaira (@shaiblmia) January 5, 2021
"Meanwhile in the Philippines, it's justified."
Meanwhile in the Philippines, it's justified 🤦🏻‍♀️🤷🏻‍♀️ https://t.co/rGxmg1NHjo

— ċѧṃıʟʟєṡҡı (@clerie143) January 5, 2021
Another also brought up the issue of 100,000 Chinese Pogo workers in the country being vaccinated even before Filipinos.
Tapos dito "100,000 less possible carriers" hehe fun right https://t.co/4N3Bdf8CRq

— god of mischief. | zai 💧 (@fkhryzairhys) January 5, 2021
Presidential Spokesperson Harry Roque claimed that he had no information of said vaccination but if ever it's true, then it'll be a good thing.
"Wala po akong impormasyon. Kung totoo man, eh 'di mabuti. [So] 100,000 less possible carriers of the COVID-19," he said in an online briefing.
@Papampodi1 then lauded the government of Poland for having "integrity" when handling the scandal.
Poland has a government with integrity. https://t.co/GxckTZrcG5

— Papampodi – I support the Leni Team in 2022! (@Papampodi1) January 5, 2021
A netizen then compared the Philippine government's reaction to a Bert meme.
ph gov't: https://t.co/jo9NC894S1 pic.twitter.com/IMSjpIebi4

— stephen ;_; (@iamnotstephen__) January 5, 2021
Poland now has over 50,000 people vaccinated and is expected 2.9 million citizens to receive the vaccine by the first quarter of 2021.